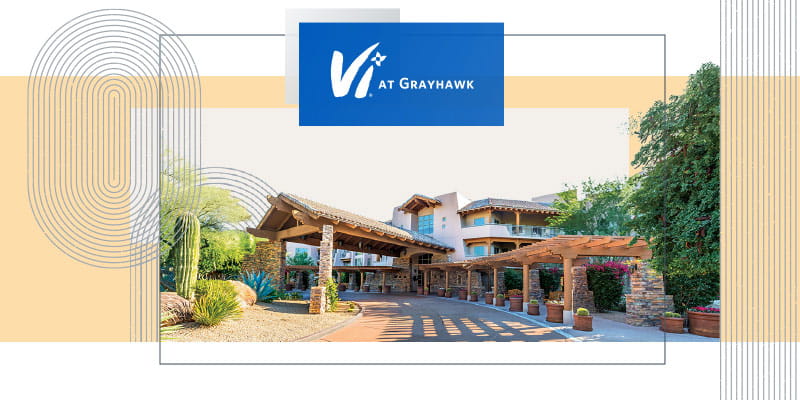 A Taste of Vi at Grayhawk
SOLD OUT
Friday, April 22
2:00 PM - 4:00 PM
What exactly is on the menu for A Taste of Vi at Grayhawk? An overview of the senior-living landscape followed by a delightful lunch, where you'll be able to meet and mingle with our residents.
Along the way, you'll learn why it's smart to have a plan for the future and where Vi at Grayhawk fits into the picture as a Life Plan Community. And when you join our residents on the patio for lunch, you'll experience the warm sociability of our community, which flavors every aspect of life here. You won't want to miss this event.
Our team works hard to make it as easy as possible for you to connect with us. Whether you prefer email or phone, want to visit the property, read over a glossy brochure or just stay in the loop - we are here to provide you with the necessary information.
THANK YOU FROM Vi
Thank you for submitting your note to us. A member of our team will contact you within two business days to follow-up on your inquiry. If you would like to speak to someone on our team immediately, please contact our office at the number below.