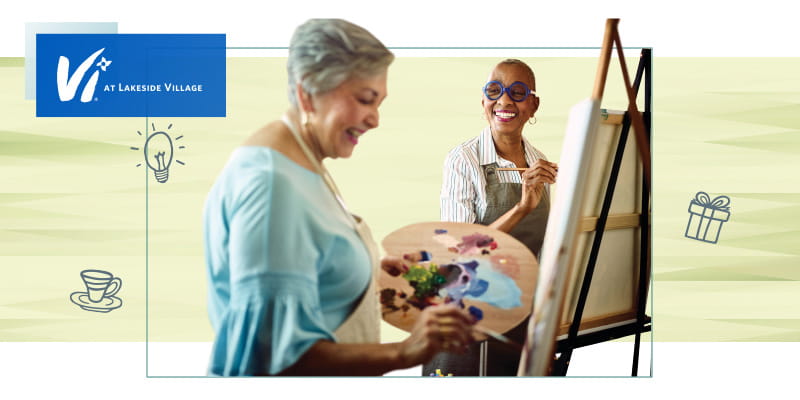 Dine and Discover
Thursday, May 26
2:00 PM - 3:30 PM
Thursday, June 2
2:00 PM - 3:30 PM
Vi at Lakeside Village is holding a special Dine & Discover event, and you're invited. Join us for a chance to meet and mingle with our friendly residents, take a small-group tour of our elegant common spaces and enjoy a gourmet meal, courtesy of Executive Chef Josh Crane. Our staff members will join you for lunch to chat, answer questions and discuss life at Vi at Lakeside Village, covering topics such as:

• Our community's familiar and warm culture delivered by residents and staff
• The amenities and social opportunities our residents enjoy each day
• The continuing care, should you need it, we offer as a Life Plan Community
• The lifestyle and care benefits of Vi compared to rentals

And that's not all. After lunch, we'll thank you for coming in true Lakeside Village fashion–—with a box of homemade cookies.
Our team works hard to make it as easy as possible for you to connect with us. Whether you prefer email or phone, want to visit the property, read over a glossy brochure or just stay in the loop - we are here to provide you with the necessary information.
THANK YOU FROM Vi
Thank you for submitting your note to us. A member of our team will contact you within two business days to follow-up on your inquiry. If you would like to speak to someone on our team immediately, please contact our office at the number below.