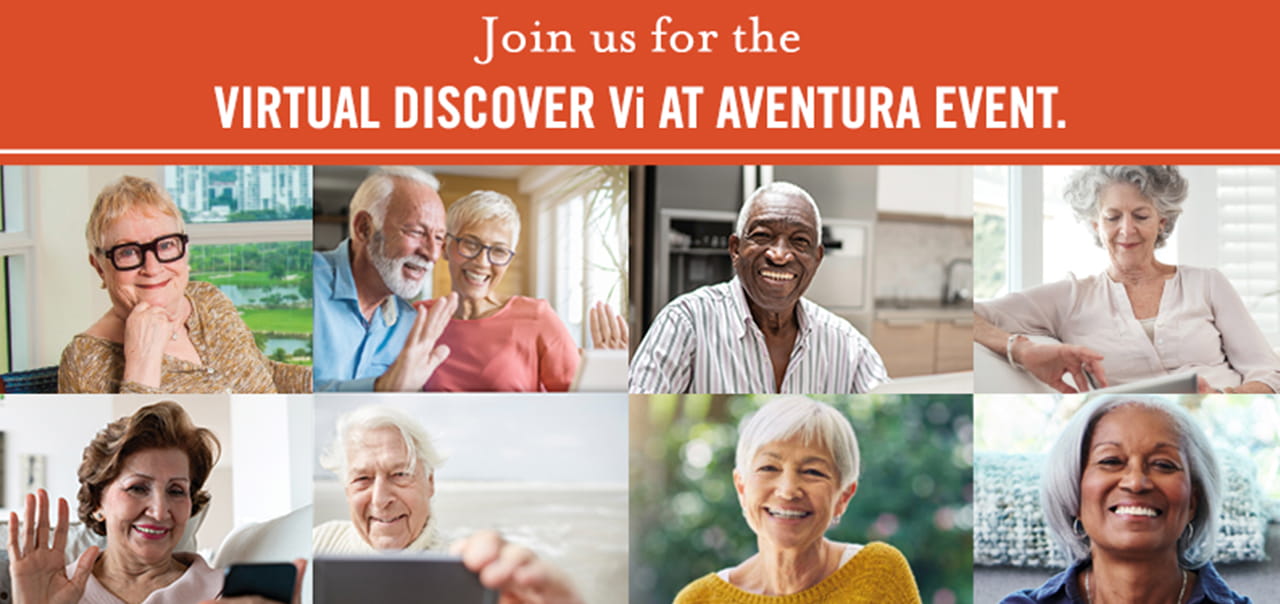 Dine & Discover Event - 5/25, 5/27, 6/1, & 6/3
Tuesday, May 25
10:00 AM - 11:30 AM
Thursday, May 27
10:00 AM - 1:00 PM
SOLD OUT
Tuesday, June 1
10:00 AM - 12:00 PM
CANCELLED
Thursday, June 3
9:00 AM - 1:00 PM
Vi at Aventura
19333 West Country Club Drive
Aventura, FL 33180
Join us for a delicious meal followed by an insightful presentation in which you'll learn about our lifestyle and life care benefits. On a casual tour of our community spaces, you'll see how our multimillion-dollar remodeling will make The Vi an even more inviting, more elegant place to live. You'll also get to meet our staff and ask questions. Reserve your seat at this informative event today.
RSVP below
.
Our team works hard to make it as easy as possible for you to connect with us. Whether you prefer email or phone, want to visit the property, read over a glossy brochure or just stay in the loop - we are here to provide you with the necessary information.
THANK YOU FROM Vi
Thank you for submitting your note to us. A member of our team will contact you within two business days to follow-up on your inquiry. If you would like to speak to someone on our team immediately, please contact our office at the number below.