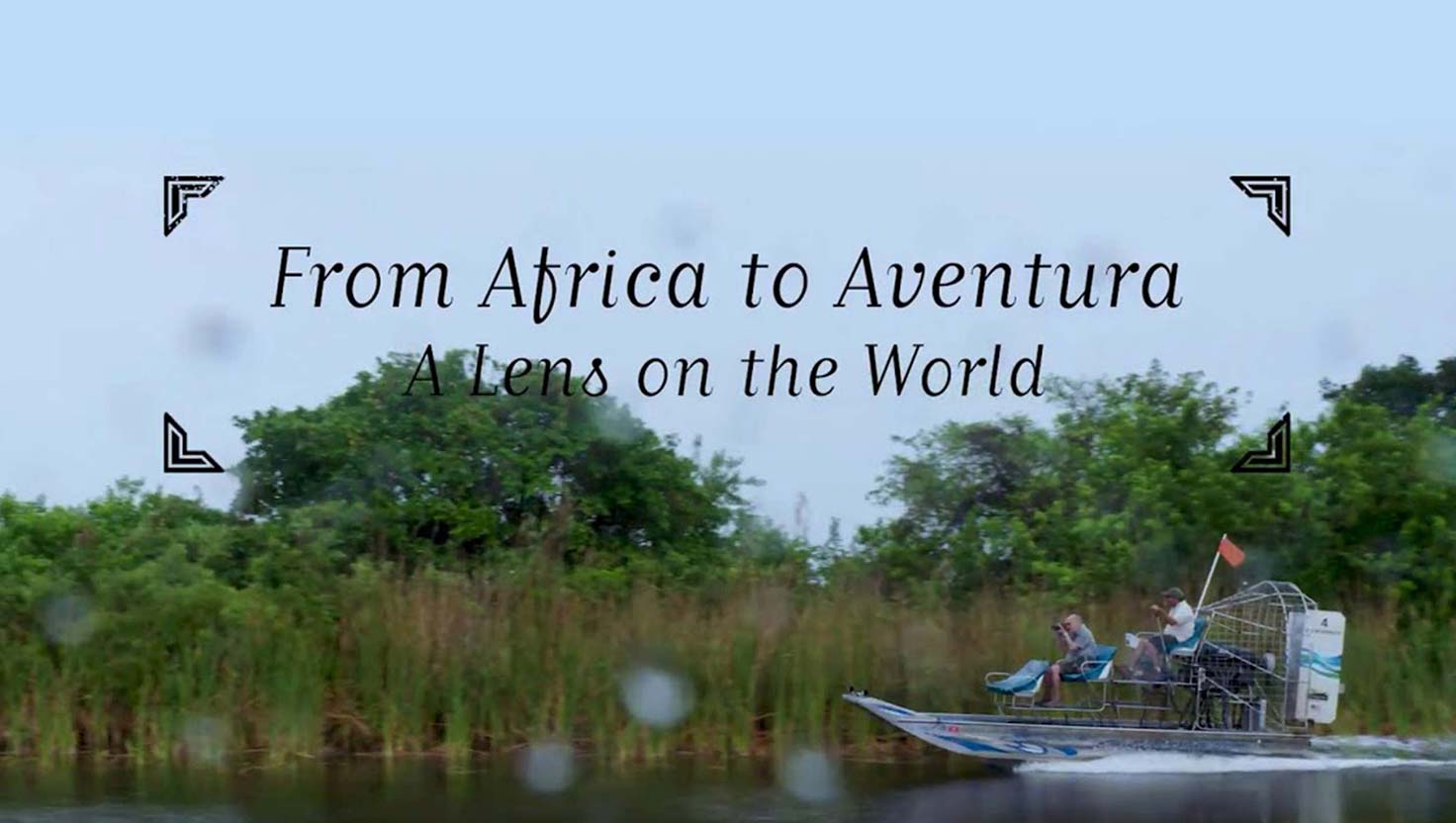 Vi at Aventura residents Maddy and Leon Soriano turn their camera toward South Florida
Maddy and Leon Soriano have approached their retirement in phases. Phase one brought them to South Florida to be close to family, especially their young grandchildren, and has become the couple's jumping-off point for travel abroad and the continued pursuit of their lifelong passion: wildlife photography. When the couple decided they were ready for phase two of retirement—making the move to a Life Plan Community—the only thing they wanted to change about their current situation was their address.
New Address: Vi at Aventura
"We have a life in The Vi and we have a life outside of The Vi," said Leon. Inside Vi at Aventura, the couple enjoy making friends with their neighbors. "We take advantage of everything in the community. The restaurants are where we meet people and spend time with them. There are events every night, like concerts and lectures. It's fun!" said Leon.
Their new address also provides the couple with the benefit of knowing they have a plan for life care in place. "We didn't want our children having the responsibility of looking after us," they shared. "We looked at a lot of places, but here, it's the way that it is set up. We have a view of the golf course from our condo, iguanas on the golf course, and it's a continuing care retirement community. We're delighted with the choice," added Leon.
Traveling the World, Camera in Hand
After moving in to Vi at Aventura, the Sorianos didn't waste time returning to business as usual. "We moved in, dropped our bags and then went back to Europe for the summer," said Maddy. "We go back across the pond every year, to France and Belgium, we have a house there and family still lives there."
As lifelong travelers, both professionally and for pleasure, the Sorianos have been all over the world. During their travels, they developed a love of nature and wildlife photography. Over the years, they created a partnership with Leon behind the lens and Maddy spotting subjects. "She's a very good spotter, and she gets upset because she says, 'Over there!' and I don't see it," laughed Leon.
Together, they've photographed animals on every continent, from thousands of penguins scattered across the landscape in Antarctica to jaguars on the banks of the Amazon River in South America. "Wherever there is a wild animal looking at me, that's my favorite destination," said Leon.
Snapping in South Florida
"If I don't have my camera in my hands, I'm lost," said Leon. That's why the couple ensures they also spend time in the natural landscapes of South Florida when they are in Aventura. "The Everglades is one of the most wonderful parts of nature in the United States, very different from all the other national parks in the country," said Leon. The proximity of Vi at Aventura to the national park means the Sorianos are often there, together or with their regular out-of-town guests. "They always want to see the airboats," he added.
And these regular trips, whether nearby in South Florida or to an international destination, have been made easier with the move to Vi at Aventura. "We just shut our door, and everything is taken care of," said Maddy. "We don't have to worry about our place in Florida. We get to continue our life the way we always have."