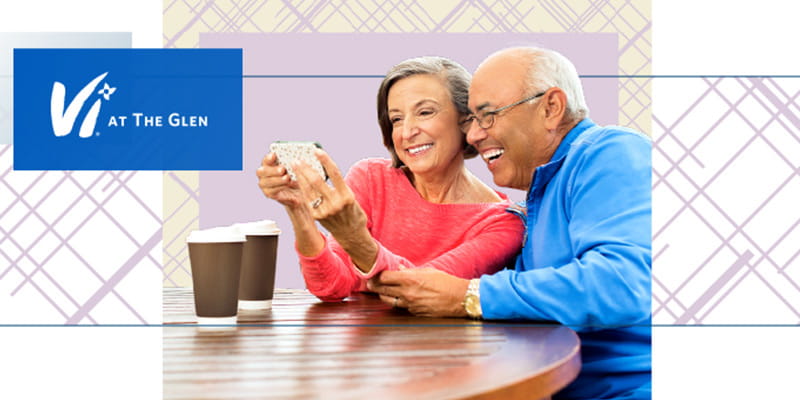 Discover Vi at The Glen: An Inspiring Introduction
Wednesday, June 8
1:30 PM - 3:30 PM
Thursday, June 23
1:30 PM - 3:30 PM
Join us for Discover Vi at The Glen: An Inspiring Introduction, and you'll understand the unique advantages of our Life Plan Community. We'll talk about the access to on-site care and explain the costs. We'll profile our very social community and the many ways you can be part of it. And you'll learn about the more than $6 million in renovations that have made our three restaurants and other gathering spaces more inviting than ever.
After the presentation, please join us for a patio reception. Over hors d'oeuvres and mimosas, you can chat with staff and get acquainted with our most appealing amenity of all: our residents.
Get to know the lifestyle that awaits you at Vi at The Glen. RSVP now.
Our team works hard to make it as easy as possible for you to connect with us. Whether you prefer email or phone, want to visit the property, read over a glossy brochure or just stay in the loop - we are here to provide you with the necessary information.
THANK YOU FROM Vi
Thank you for submitting your note to us. A member of our team will contact you within two business days to follow-up on your inquiry. If you would like to speak to someone on our team immediately, please contact our office at the number below.