Glad to be connected!
Thanks for reaching out!

We'll be in touch soon to share expert insights and resident perspectives that we hope are helpful, and one of our team members will also be reaching out to answer any questions you may have.
Nestled in a quiet, picturesque spot amongst the ample outdoor space of Vi at The Glen, the community's resident garden is a unique offering. It's here that resident green thumbs have the space to continue pursuing a hobby they love.
The garden is divided into plots of varying sizes where gardeners can plant whatever they choose, from sunflowers to pumpkins.
"What's planted in your garden is completely your own, aside from the weeds. The weeds come in without asking," said resident gardener Laeh Grant.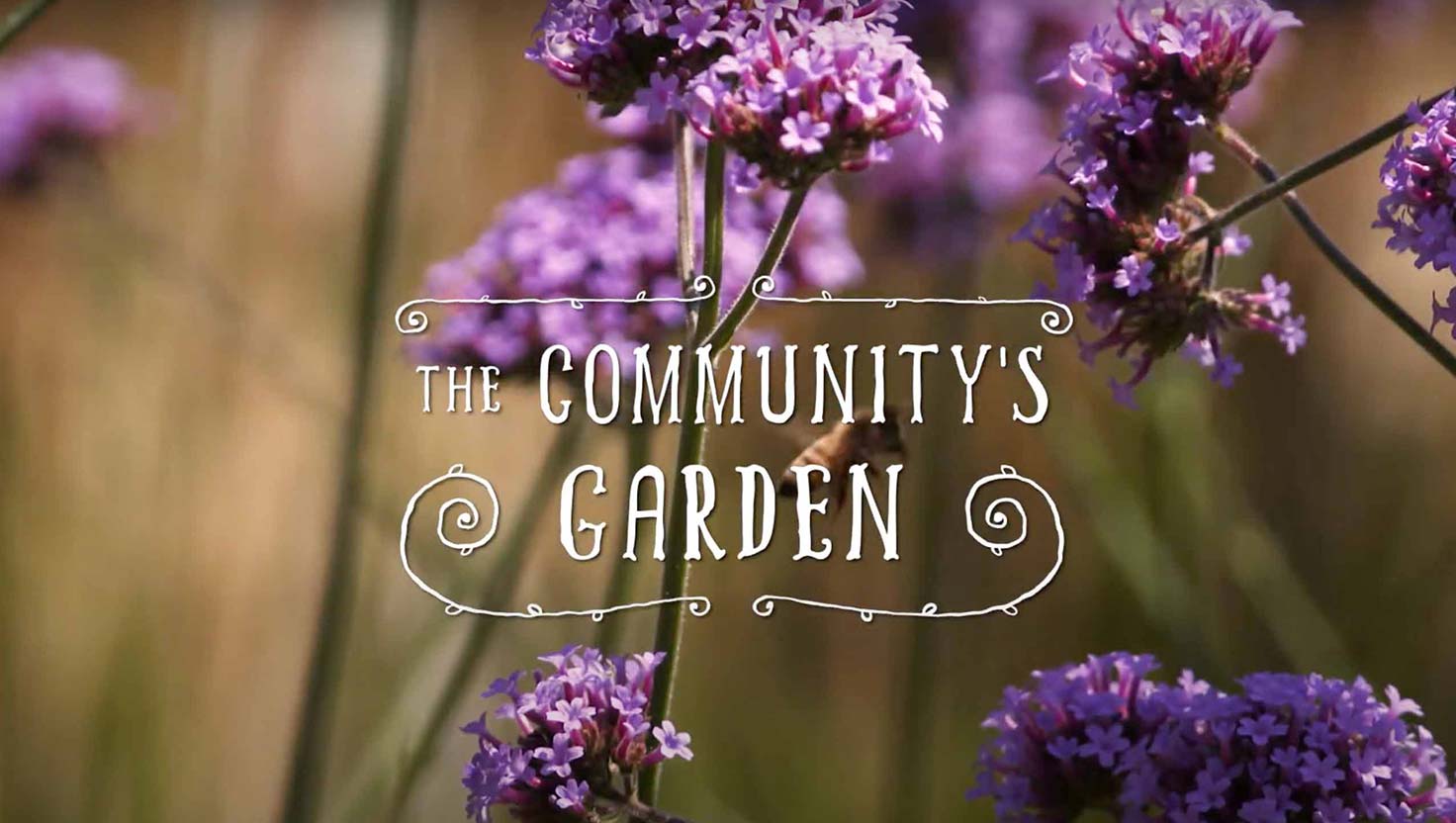 Home and garden
For residents downsizing from homes with backyards and large gardens, the fact that they don't have to give up an activity they love when they move to Vi at The Glen is a welcome discovery. "It was a happy surprise when I first moved in to find out that they had gardens," said Laeh. "It's so satisfying to still be able to do what I've loved my whole life."
For lifelong gardener Cynthia Holmberg, having access to a garden is one of the things that makes her villa in Vi at The Glen truly feel like home. "We have had a garden in every home we've lived in," she said. "Now we have flowers in our house here, and they come from our garden."
Having access to a garden plot has enabled resident Betsy Finzer to continue a much-loved family tradition. "When we were in our house, we had a big garden, and we planted pumpkins for the grandchildren," she said, "and now at the Vi, there are pumpkins for the great-grandchildren."
One particularly prolific year, Betsy was able to share a number of her pumpkins with neighbors, earning her an affectionate new title: "They all call me the 'Pumpkin Lady,'" she shared.
Putting the "community" in community garden
While not every resident of Vi at The Glen is a gardener, every resident does benefit from the space. "Residents who grow vegetables take all their extras and put them in nice baskets in our mail room so that their neighbors can help themselves," said Laeh.
"People get up early so they can get the best of the tomatoes," added Betsy.
Chef Jose Luna also tends a garden at the community where he grows vegetables, herbs and flowers. "We cook seasonal and local foods," said Chef. "Whenever possible, we try to use the herbs and vegetables from our garden here."
Growing friendship and fresh veggies
At Vi at The Glen, gardening is far from a solitary activity. "The garden group is very close. Everybody kind of knows everybody, and that makes it very, very nice," said Betsy.
When Cynthia Holmberg and her husband first moved to the community, it was her garden that helped her meet her neighbors and quickly make new friends. "Everyone called us to invite us to dinner, so we decided to do the same thing. Of course, we started with the gardeners, because I always tell my husband I've never met a gardener I didn't like."
From casual conversations in the garden while weeding to organized gatherings like the community's annual Garden Walk, the resident gardeners are a tight-knit group. And, unsurprisingly, the conversation always finds its way back to two popular topics: "We commiserate about the bad weather and rabbits," laughed Cynthia.
Are you a retiree looking to make the move to a life plan community? Vi at the Glen has it all: award-winning service, outstanding amenities, happy hours, an English garden, artfully crafted cuisine and on-site care – all on 26-acres of lush greenery, located just north of Chicago. Contact us to learn more, schedule a tour or download a brochure!