Regalo
Approx. 1,768 square feet
2 Bedrooms, 2 Bathrooms + Den
---
Please note: Floor plans are subject to availability, and all square footage is approximate.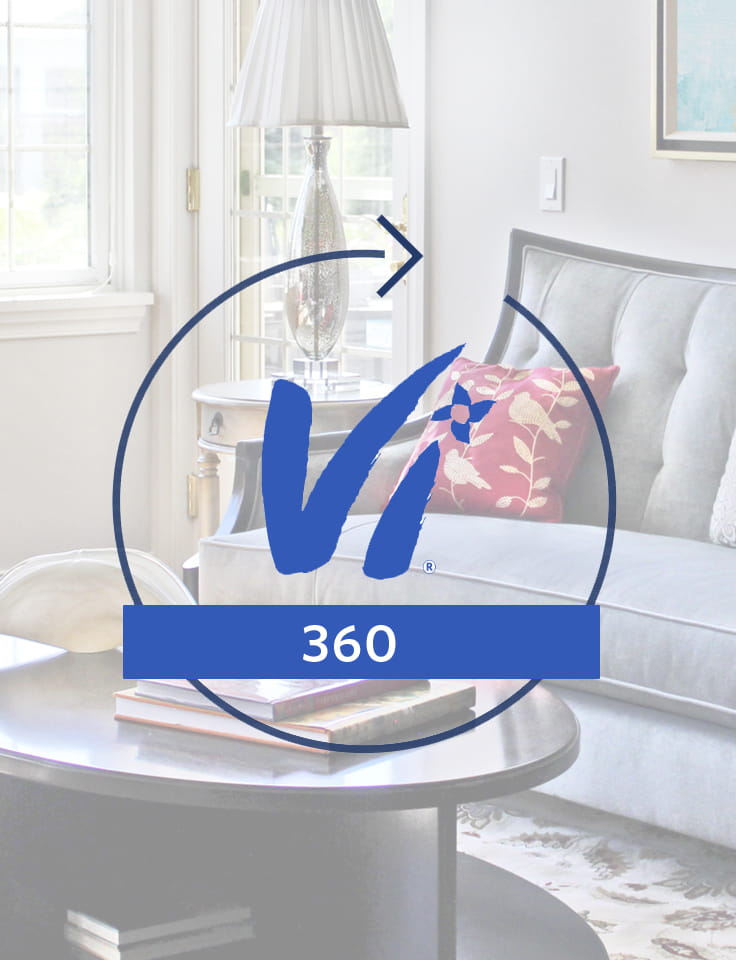 Tour this home today — straight from your computer!
---
Vi at La Jolla Village is now offering 360-degree virtual tours of all our homes, allowing you to explore our floor plans on your own time, at your own pace, from wherever you are. Have a question or need technical assistance? Don't hesitate to contact us at
lajolla@viliving.com
.
0% Repayable
Entrance Fee: $987,200 – 1,140,300
Monthly Fee: $9,160
Second Person Fee:
$32,000 Entrance, $2,310 Monthly
80% Repayable
Entrance Fee: $1,427,400 – 1,648,700
Monthly Fee: $9,160
Second Person Fee:
$47,000 Entrance, $2,310 Monthly
Please note: our repayable entrance fee options, monthly fees, and community services and amenities are subject to change.
;
Glad to be connected!
One of our team members will also be reaching out to answer any questions you may have.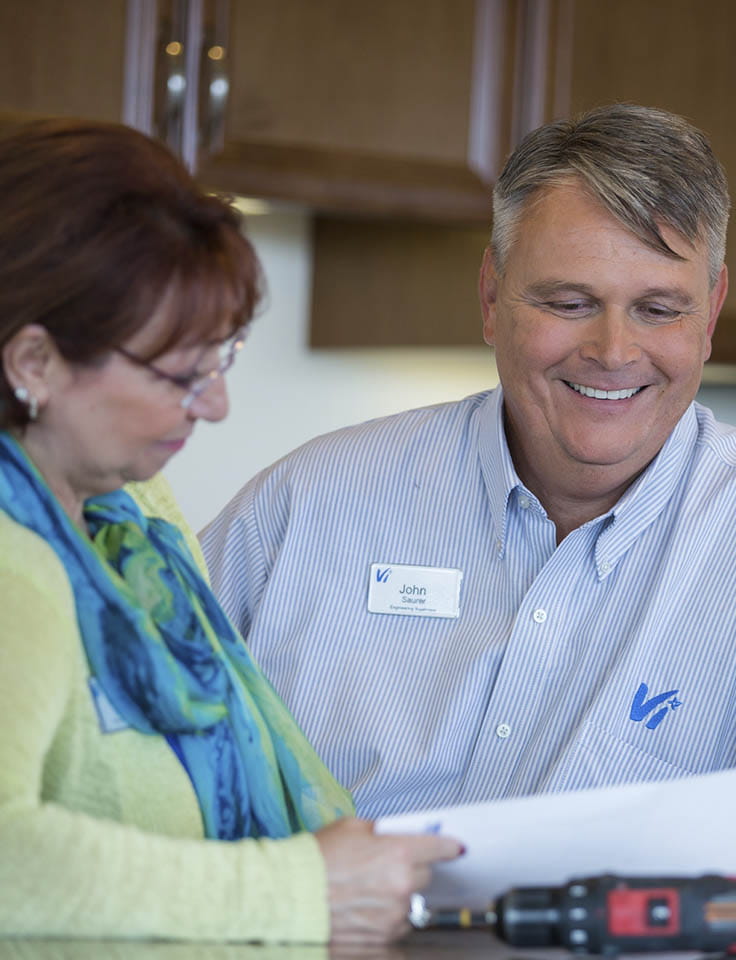 How does pricing work at Vi?
Vi at La Jolla Village offers two different pricing options. Below, we break them down.
Repayment Options:
Choosing an 80% repayment option means that upon termination of your contract, your chosen beneficiary will receive 80% of your paid entrance fee. A 0% repayment option means that your one-time entrance fee will not be repaid after the period set forth in your contract.
Entrance Fees:
At Vi, the entrance fee is a one-time fee paid when you move into the community, and is based on the floor plan and return option you choose.
Monthly Fees:
Your monthly fees help to pay for a range of services and amenities. Should you move or need to access the care center, your independent living monthly fees will not increase, aside from community-wide increases, the cost of additional meals and ancillary items as needed.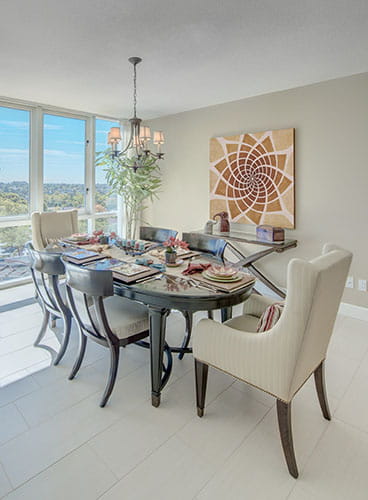 What's included?
---
With many services and amenities included in your fee, it is easier to plan your budgeting for the future. The following are included with all Vi at La Jolla Village floor plans:
Well-appointed kitchen with granite countertops
Generous closets
Patio or balcony
Spacious bathrooms with special safety features
Washer and dryer
Custom carpet and paint colors
Basic utilities, digital cable TV, individual climate control and an emergency call system are also included.