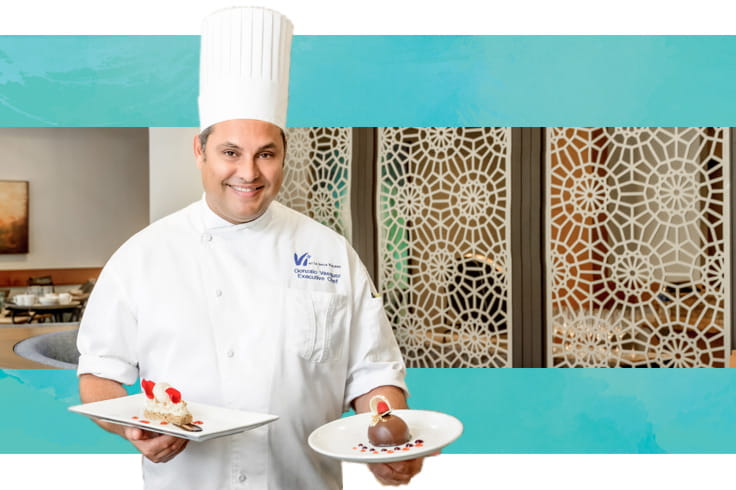 A Taste of Vi at La Jolla Village
Tuesday, September 21
11:00 AM - 12:30 PM
Thursday, September 23
11:00 AM - 12:30 PM
Be our guest for a special menu of activities to get acquainted with San Diego's most distinguished retirement lifestyle:
The presentation. Learn about the many services, exquisite amenities, ideal location and on-site life care - should you ever need it - that set our community apart.
The residents. How did our residents decide on Vi over the area's many other options and why are they glad they did? They'll tell you.
The delicious parting gift. To thank you for joining us, we'll send you off with a fabulous, made from scratch creation, courtesy of our in-house pastry chef.
It's a lifestyle worth savoring. Discover why at this special event. Space is limited so choose the date that works for you and RSVP now.
Our team works hard to make it as easy as possible for you to connect with us. Whether you prefer email or phone, want to visit the property, read over a glossy brochure or just stay in the loop - we are here to provide you with the necessary information.
THANK YOU FROM Vi
Thank you for submitting your note to us. A member of our team will contact you within two business days to follow-up on your inquiry. If you would like to speak to someone on our team immediately, please contact our office at the number below.