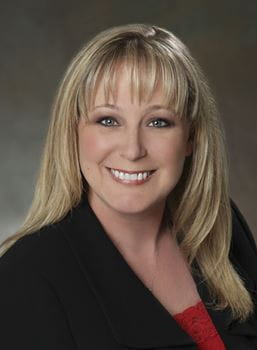 Stephanie Boudreau Executive Director
As Executive Director, Stephanie oversees every aspect of the community which includes the quality of service, amenities, care, and programming for each and every Vi at La Jolla Village resident. Stephanie joined Vi in 2010.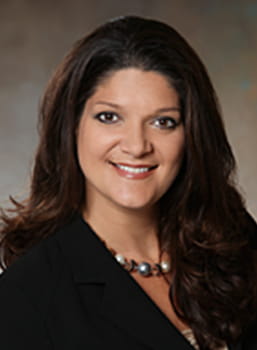 Kelly Parkins Sales Director
Kelly directs all of our sales efforts at Vi at La Jolla Village. She also manages each sales team member, and represents Vi to the larger San Diego community. She has over 25 years of senior living sales and marketing experience with both Vi and Marriott Senior Living. Prior to that, Kelly was the Assistant Executive Director and a licensed NHA for Life Care Services from 1992-'94. Kelly joined La Jolla Village in 2001.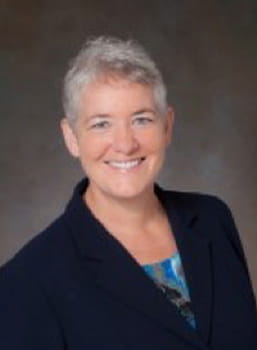 Ellen Blys, MA, LNHA Care Center Administrator
Ellen oversees each care center department – from dining service to nursing care – and provides a quality experience to Vi at La Jolla Village residents. She works closely with her team of nurses and support staff to develop a personalized approach for every care center resident. Ellen has been a licensed Nursing Home Administrator since 2011 and she has worked in that role in a Continuing Care Retirement Community as well as a stand-alone Skilled Nursing Facility. Ellen joined Vi in 2015.
Mellany Hanson Lifestyle Director
Mellany is at the center of everything social at Vi at La Jolla Village. She creates, finds and arranges outings and events for residents like educational lectures, travel clubs, fitness classes, day trips to unique places, and much more. She also helps manage the numerous resident-led clubs at Vi at La Jolla Village. Mellany has an undergraduate degree in Adult Fitness, a Master's Degree in Gerontology, and certifications from Welcoa and ICAA, Leadership in Wellness Management Certificate Course. Mellany joined Vi in 2011.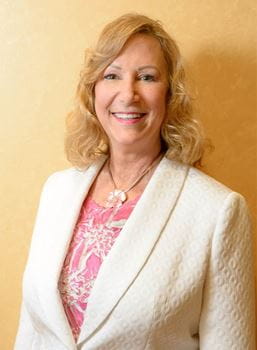 Theresa Latosh Community Relations Manager
Theresa works to generate awareness of Vi at La Jolla Village and build relationships in the local community. In this role, she develops and maintains media relations, manages marketing outreach and coordinates sponsorships. She also initiates, plans and coordinates prospect and professional events to present information showcasing the benefits of a life plan community. Theresa has a 25+ year background in marketing and advertising, and did her undergraduate at Michigan State University. Theresa joined Vi in 2003.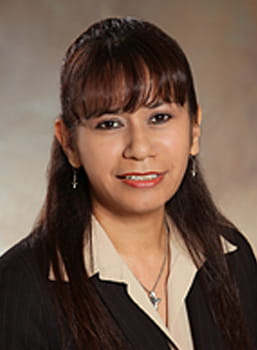 Bibiana Valenzuela, CHHE Director of Housekeeping
Bibiana oversees the housekeeping function for the community, with a focus on providing a comfortable living environment for every resident. Bibiana has more than 20 years of experience in the hospitality industry. Bibiana joined Vi in 2008.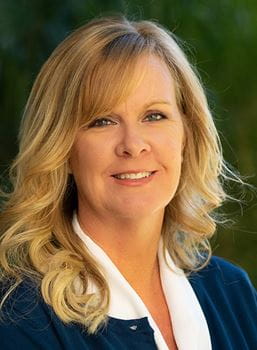 Angela Stehlik Director of Dining Services
Angela creates an exceptional dining experience for our residents, providing personalized service from table reservations and plate settings to purveyor selection and vendor coordination. She has over 22 years of experience in exclusive country club food and beverage management. Angela joined Vi in 2018.
Gonzalo Vasquez, CEC Executive Chef
Executive Chef Gonzalo Vasquez oversees the culinary program for Vi at La Jolla Village, including menu creation and food preparation. Chef Vasquez, originally from South America, has more than 20 years of culinary experience and is a Certified Executive Chef (CEC). Chef Vasquez joined Vi in 2013.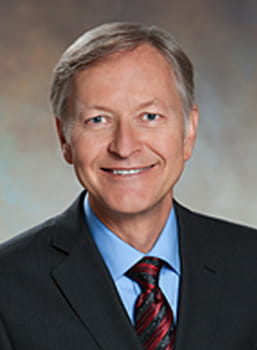 Jas Podgurski, CEOE Director of Engineering
Jas is responsible for maintenance of the community's physical plant, and the buildings on our campus. He has numerous certifications, as well as more than 20 years of experience in the hotel industry. Jas joined Vi in 2008.