Good to Know newsletter, issue #3
A note from our Lifestyle Director
Important information from Vi is just a call or a few clicks away.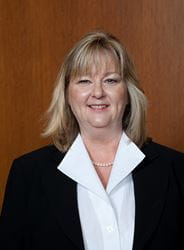 Imagine waking up every morning in a place where world-class services and amenities are all around you, a place that's home to friends and neighbors who delight in many of the same activities and interests you relish. Read this issue of Good to Know, and you'll get a taste of what "living well" could mean to you at Vi at The Glen.
Is life here a little different these days? Indeed it is. Even so, our residents tell us they can't think of a place they would rather call home. Every day brings new opportunities to grow, experiences to look forward to and countless ways to live well. And the challenge of finding creative programs to energize our residents is exactly why it's so rewarding to lead our Vi Lifestyle team.
In December, for instance, we'll be hosting several live concerts via Zoom. They will include a Hanukkah performance by Chicago's own Maxwell Street Klezmer band and a special musical presentation called "Christmas at the White House: A History in Story and Song," featuring both traditional carols and not-so-traditional ones. ("There's no place like the White House for the holidays...")
Maintaining our vibrant sense of community isn't just about marking special occasions, however. It's a focus of the Lifestyle team every day, as we curate programs intended to positively impact a resident's mind, body and spirit. Virtual fitness classes and activities that allow our residents to enjoy hobbies and personal passions or to discover new ones—these help them feel engaged, fulfilled and connected to one another, even in this time of physical distancing. That will be the case with the Great Decisions lecture series we'll be kicking off in January, led by a local political science scholar. Contact a member of our Sales team and they will share a link so you can sample the lectures or some of our other activities for yourself.
Also, be sure to explore our new website or call our Sales office to learn about upcoming events, get answers to specific questions and to discover all that you could look forward to as a resident of Vi at The Glen.
Be well.
Andrea Agazim, Lifestyle Director
Vi at The Glen
---
5 reasons why the Vi lifestyle continues to be extraordinary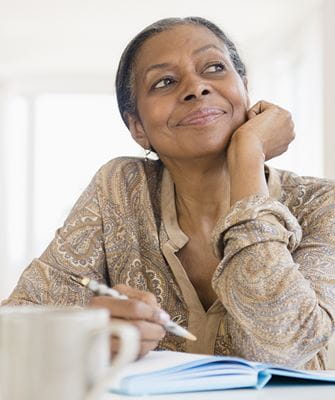 This year is far from ordinary. Here are five reasons why our lifestyle continues to be extraordinary.
Abundant amenities right outside your door. And many that come directly to your door.

The residents of Vi are used to living well. And we're not about to let the pandemic interfere with that. Instead, we've adapted to keep our residents physically, intellectually and spiritually engaged. Often that means we bring activities and amenities—from meal delivery to virtual museum tours and online fitness classes led by our popular instructors—directly to them.

We are gradually reopening our indoor common spaces as local guidelines allow. In the meantime, we've been able to take full advantage of our communities' gorgeous outdoor spaces. For instance, we're conducting outdoor yoga and tai chi classes at Vi at Grayhawk, and residents at Vi at Bentley Village continue to enjoy our par 3 golf course.

Fine dining one day. Casual the next. Delicious, always.

Every Vi community boasts a classically trained executive chef and culinary team. So whether you are looking for something casual or a more elevated meal, you know you're in for a treat.

Maintenance-free living: how incredibly freeing.

Home maintenance is nobody's idea of a good time. Which is why one of the best features of living at Vi is our maintenance staff, who can handle whatever issues arise.

No more trips to the hardware store. No more costly service appointments. A lot more time for you to do the things you enjoy. Learn more about our services that come standard.

Great staff. Great neighbors. A great sense of community.

The culture of hospitality at Vi runs deep. And the challenges of the pandemic have only served to reinforce how valuable that is. From helping residents with a grocery delivery to helping them keep up with their interests and activities, our staff takes great pride in taking great care of our community.

And as a resident, you'll be surrounded by warm and welcoming neighbors, so the companionship we all value more than ever is always a short—yet safe—distance away.

On-site care: a most valuable amenity.

Every Vi community has an on-site care center, which means if you or your spouse should need short-term care like rehab—or perhaps even longer-term care—there is a plan in place for you to receive it in the comfortable, familiar surroundings of our community. In a year of uncertainty, imagine how reassuring it would be to know you've made a plan for your future.

The guidance we receive from health authorities can change from week to week, so the best idea is to reach out, and we'll work with you to find the best way to get a look at our community.
Is our extraordinary lifestyle right for you?
Reach out to our sales team
to discuss why now is the perfect time for you to call Vi home.
---
A taste of Vi: Get to know our culinary program
By Mark Southern, Assistant Vice President, Food & Beverage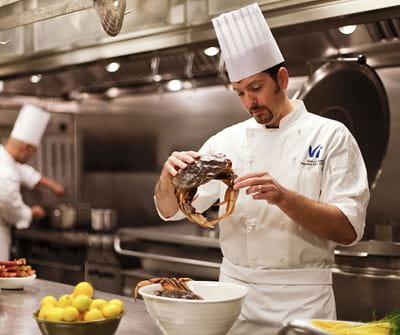 Much has changed this year, but the excellence of our culinary program hasn't. Even now, our residents continue to enjoy exceptional scratch cooking with locally sourced ingredients. And while delivery is currently the dining experience du jour, some Vi restaurants are gradually opening grab-and-go and outdoor service as local guidelines allow.
Serving up opportunities to come together
In addition to serving contemporary cuisine with an emphasis on modern comfort food, our dining experience reflects the extraordinary lifestyle we foster. Our residents enjoy virtual wine tastings with samples delivered to their doorsteps, video cooking demonstrations featuring local ingredients and the familiar faces of our chefs, and numerous other opportunities to engage with our culinary program. We can't wait to share a meal with you in person when we're able to.
In the meantime, here's a virtual taste: Contact one of our Sales counselors for a link to the first cooking demo in our "Vi Visiting Chef Series," featuring Chef Greg Strickland from Vi at Highlands Ranch. We'll even include the recipe so you can try it out at home.
Masters of our craft, from the kitchen to the dining room
Our culinary staff is eager to share our dining rooms with residents and guests once again. In addition to preparing for reopening with advanced virtual training on enhanced food safety standards, we're also providing ongoing education about creating a spectacular dining experience. Plus, 92 of our team members across the Vi portfolio are currently training with the Culinary Institute of America—something that all of our food and beverage employees have the opportunity to do!

Even for front-of-house staff, the path to reopening includes special training to ensure a high level of service. They know that when it comes to creating a memorable dining experience, the magic is in the details. Something as simple as knowing the proper way to serve sparkling wine can elevate a meal, and our staff is trained with this eye for specificity. With so many opportunities for our employees to hone their skills and enrich their careers, it's no wonder they have a passion for serving our residents.
Coming soon: small bites that leave big impressions
We pride ourselves on evolving to keep up with culinary trends. The latest example? Small-bites menus at each Vi bar. These tapas-style offerings—perfect for our residents' on-the-go lifestyles—are currently part of a pilot program at select Vi communities and will be available at all Vi communities when our bars are fully reopened.
We're looking forward to the day that you can stop by for a bite, a drink, and a real taste of life at Vi.