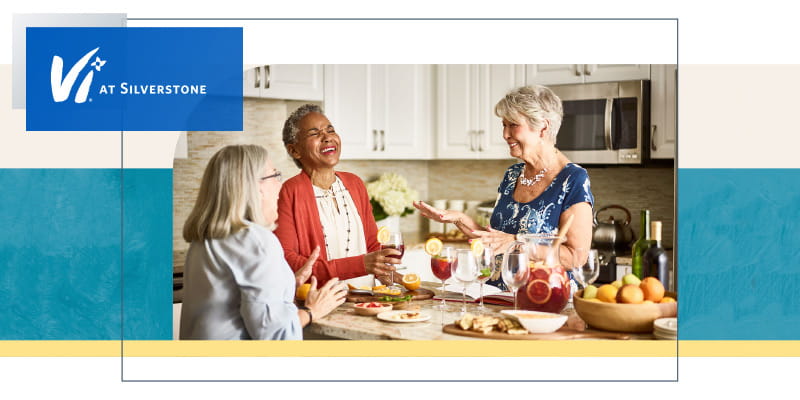 How to Shop for Senior Living
Monday, January 24
10:30 AM - 12:00 PM
Thursday, January 27
1:00 PM - 2:30 PM
Monday, January 31
10:30 AM - 12:00 PM
Want to get up to speed on the range of senior living choices available to you? Join us online as Vi at Silverstone Sales Director Susie Downey and her team cover:
• Why planning now vs. later is the key to a great retirement
• Cost comparisons between communities (including Vi at Silverstone) and staying in your home
• The unique benefits of a Life Plan Community
• The many ways we prioritize our residents' wellness, such as requiring staff to be vaccinated
We'll leave time for questions, so bring yours. And because others in attendance will be going through the same discovery process that you are, you're bound to benefit from the answers they receive, too.
RSVP today for this informative online event.
Our team works hard to make it as easy as possible for you to connect with us. Whether you prefer email or phone, want to visit the property, read over a glossy brochure or just stay in the loop - we are here to provide you with the necessary information.
THANK YOU FROM Vi
Thank you for submitting your note to us. A member of our team will contact you within two business days to follow-up on your inquiry. If you would like to speak to someone on our team immediately, please contact our office at the number below.