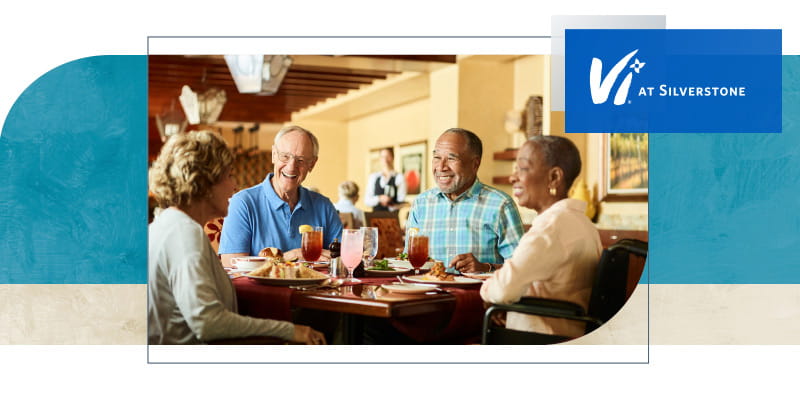 How to Shop for Senior Living
SOLD OUT
Tuesday, April 5
10:30 AM - 12:00 PM
SOLD OUT
Monday, April 11
1:00 PM - 2:30 PM
SOLD OUT
Tuesday, April 19
10:30 AM - 12:00 PM
If you're beginning to look at senior living, you're sure to have plenty of questions. We're hosting How to Shop for Senior Living to give you the answers you need to make the best choice and help you discover how fulfilling life in a community like Vi at Silverstone can be.
Our sales director, Susie Downey, will give you an overview of senior living and cover topics such as:
• A comparison of costs and services between different types of communities and staying at home
• The benefits of having a plan for life care
• The distinctive features of our exceptionally warm lifestyle
• The importance of surrounding yourself with friendly, caring people
Learn what you need to know to elevate your retirement. Pick the date that works for you and join us.
Our team works hard to make it as easy as possible for you to connect with us. Whether you prefer email or phone, want to visit the property, read over a glossy brochure or just stay in the loop - we are here to provide you with the necessary information.
THANK YOU FROM Vi
Thank you for submitting your note to us. A member of our team will contact you within two business days to follow-up on your inquiry. If you would like to speak to someone on our team immediately, please contact our office at the number below.