Vi at Silverstone's Silver Foxes Take to the Pool to Prosper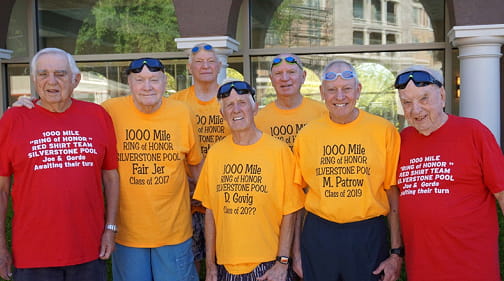 The Silver Foxes, a 19-person swim team at Vi at Silverstone, doesn't compete for endorsements or recognition. Instead, these seniors compete against themselves, swimming their daily laps—simply because they can.
From Lap One to Mile 1,000: Dive in with Vi at Silverstone's Silver Foxes
The Silver Foxes, Vi at Silverstone's unofficial swim team, have only one requirement: set your sights on swimming 1,000 miles in the Vi at Silverstone pool!
Living Well, Vi at Silverstone's holistic approach to wellness
Aging well and living the good life looks different to every Vi at Silverstone resident. That's why we created Living Well, a holistic approach to wellness in our communities that encompasses mind, body and spirit.
Glad to be connected!
There's a lot to consider when embarking on the next phase of retirement—and contacting us is a big step. (Well done!)

We'll be in touch soon to share expert insights and resident perspectives that we hope are helpful, and one of our team members will also be reaching out to answer any questions you may have.