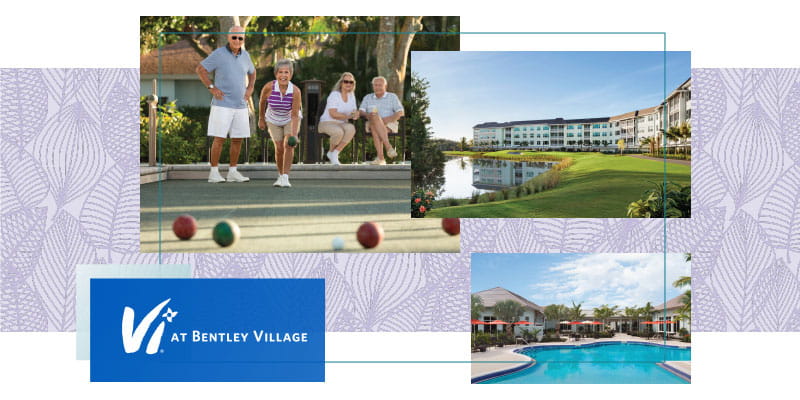 A Taste for Discovery at Vi at Bentley Village
SOLD OUT
Tuesday, October 12
10:00 AM - 11:30 AM
SOLD OUT
Thursday, October 14
3:00 PM - 4:30 PM
SOLD OUT
Tuesday, October 26
10:00 AM - 11:30 AM
SOLD OUT
Thursday, October 28
3:00 PM - 4:30 PM
The best way to understand Vi at Bentley Village is to experience it for yourself, so we're opening our doors to a limited number of guests. Get an intimate look at our vibrant lifestyle as we tour beautiful clubhouses and a model apartment in small groups. We'll even send you off with a picnic basket from our culinary team. Space is limited at each of these four exclusive events, so RSVP today.
Our team works hard to make it as easy as possible for you to connect with us. Whether you prefer email or phone, want to visit the property, read over a glossy brochure or just stay in the loop - we are here to provide you with the necessary information.
THANK YOU FROM Vi
Thank you for submitting your note to us. A member of our team will contact you within two business days to follow-up on your inquiry. If you would like to speak to someone on our team immediately, please contact our office at the number below.