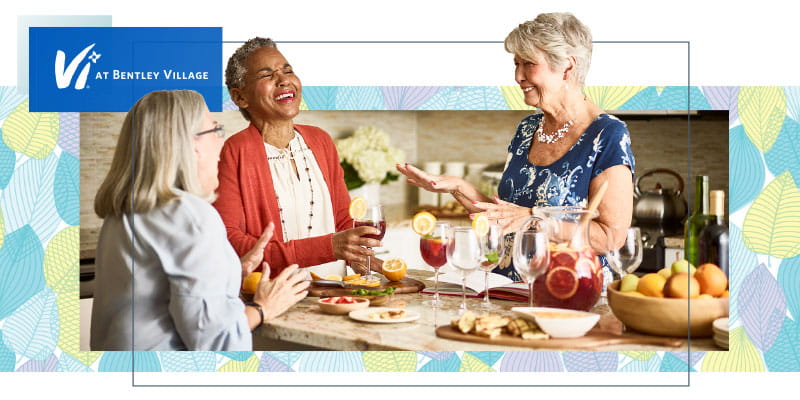 A Taste for Discovery at Vi at Bentley Village
SOLD OUT
Tuesday, November 2
10:00 AM - 11:30 AM
SOLD OUT
Wednesday, November 3
3:00 PM - 4:30 PM
SOLD OUT
Tuesday, November 9
10:00 AM - 11:30 AM
SOLD OUT
Wednesday, November 10
3:00 PM - 4:30 PM
Vi at Bentley Village is hosting multiple, limited-capacity A Taste for Discovery events, and you're invited. Choose the date that works for you and come by for a small-group tour of beautiful clubhouses and a model apartment. You'll discover a resident culture of neighbors who are friends, preview our lifestyle programming and learn about the on-site care our Life Plan Community provides.
That's not all—you'll also take home a picnic basket packed with a gourmet three-course meal, courtesy of Executive Chef Joel Hetrick.
Our team works hard to make it as easy as possible for you to connect with us. Whether you prefer email or phone, want to visit the property, read over a glossy brochure or just stay in the loop - we are here to provide you with the necessary information.
THANK YOU FROM Vi
Thank you for submitting your note to us. A member of our team will contact you within two business days to follow-up on your inquiry. If you would like to speak to someone on our team immediately, please contact our office at the number below.