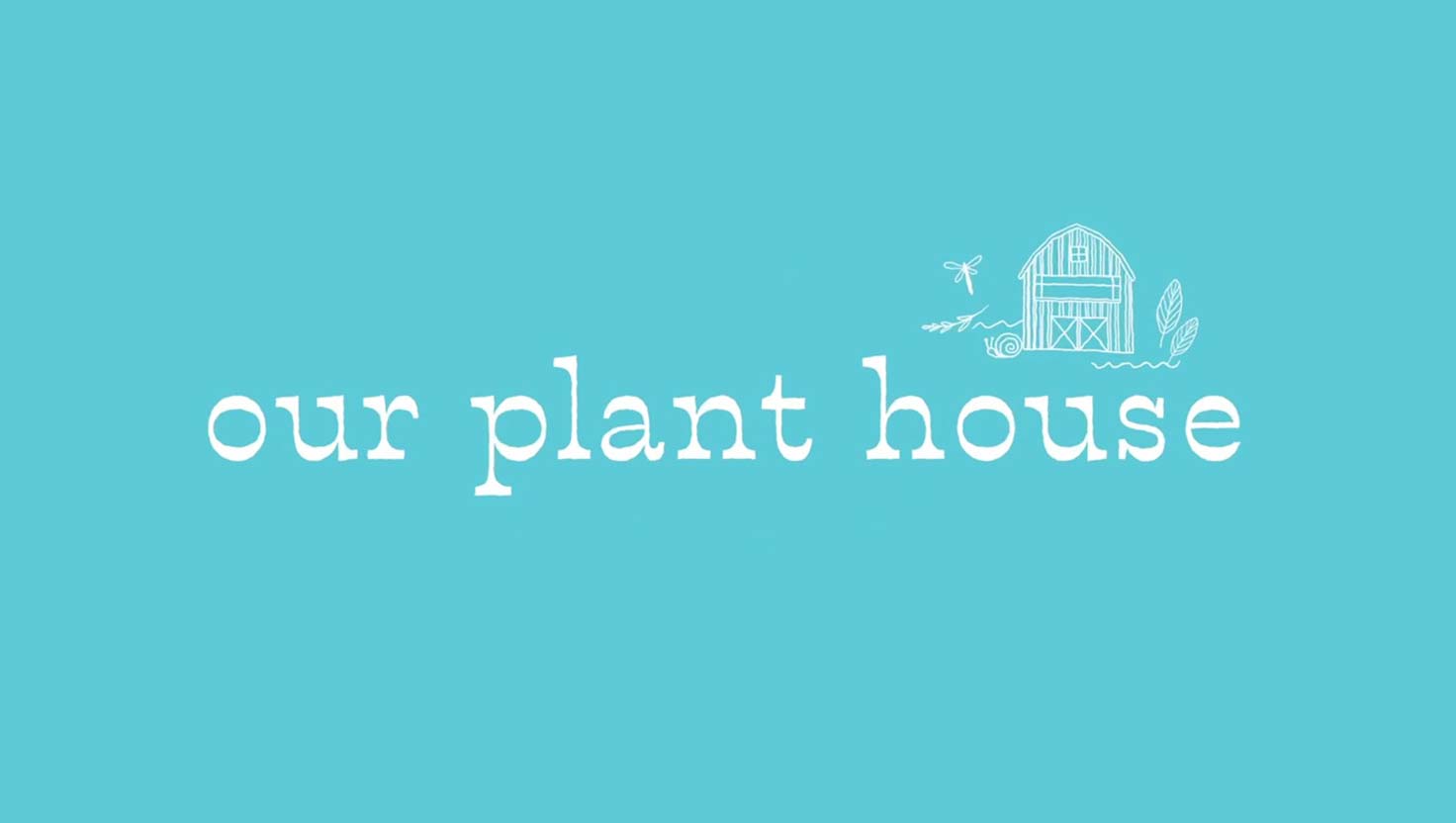 A place to connect: The Vi at Bentley Village Plant House
Vi at Bentley Village certainly isn't lacking in outdoor space. The community's 156 acres include a private 18-hole golf course and walking paths that wind through lush Floridian landscaping. There is, however, a less-well-traveled spot nestled peacefully within the community grounds: the resident garden.
Affectionately known as the Plant House, named for the small potting and planting shed at the entrance, the garden is tended to by a group of 10 resident green thumbs, led by Plant House President Marlene Long.
For Marlene and her fellow gardeners, the Plant House has been a much-loved space to pursue a passion for gardening in retirement. But in 2020, the group was reminded that this space also gives them a shared purpose and outdoor space to connect safely.
Nature at its best
The Vi at Bentley Village resident garden houses a variety of plants and flowers in several themed spaces, including a butterfly garden, an Asian garden, a shade garden with a lychee tree and a new sunny garden filled with plants that thrive during hot, bright Florida days.
"We've focused on the theme of 'color' in the garden over the past year," shared Luan Callery, Plant House vice president, "so we've been adding lots of flowering plants. Of course, it is always changing as the seasons change, but we've really accomplished adding a lot of color."
"The colors — they just breathe life and such vitality into the space," added resident Judy Jacobs, "And it's such a nice place for all of us here in this community."
"It's nature at its best," Marlene said.
Building the space together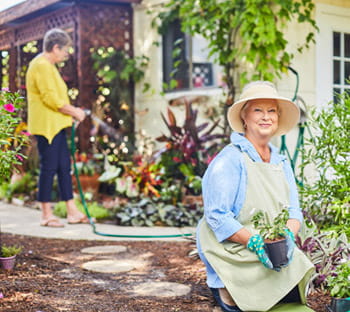 Maintaining the spaces within the Plant House is a team effort, with all the gardeners ready and willing to roll up their sleeves and get a little muddy.
"The experience of working with neighbors here at Bentley Village has been a great joy," Marlene said. "We share the weight of what needs to get done, and everyone pitches in to accomplish our goals."
Everyone brings their own individual strengths and expertise. For new resident John Lorusso, it is literal strength.
"Only two weeks after I moved to Bentley Village, I made the mistake of going by the Plant House, was cornered and told to dig a hole," he joked, "but honestly, it's a pleasure to help."
Marlene and Luan plan the weekly work and overall improvements to the garden. And as the group's orchid expert, Judy cares for the Plant House orchids, as well as the orchids fellow residents leave with her when they vacation outside the community. When the residents come back, they always find their orchid blooming!
Finally, creative gardener Beth Bacon is responsible for an artistic space in the garden known as "The Stump Garden." Situated on a perpetually shady side of a shed where very little can grow, Beth has found a way to work with and highlight the natural elements of the space through a curated collection of found objects. This little art installation has been a hit with her fellow gardeners and residents.
As Beth says, "Sharing my creativity with others is what keeps me happy."
A community garden
The group agrees that what keeps them coming back to the garden, often daily, is not only the joy of gardening with each other but also the knowledge they are creating something for the entire community to enjoy.
"We have 10 people who want to show up and be responsible for making the garden look nice for our fellow residents," Marlene said. "And we get positive comments from them, and that's why we keep coming back, trying to do a better job each time."
That shared purpose and the connections they've made have kept the garden group's outlook positive.
"It's just so rewarding to be able to build something with others that everyone enjoys so much," Judy said. "All of that to me is very, very rewarding."
Even as the pandemic continues, that positive outlook remains unchanged because the group has a space they change by working together.
"The Plant House has been a refuge," Marlene said. "To have a place to go, to set goals and achieve them, to social distance but still be together. It is wonderful."
From gardening and golf to book club and bocce ball, Vi at Bentley Village residents are finding new ways to seize the day in retirement.