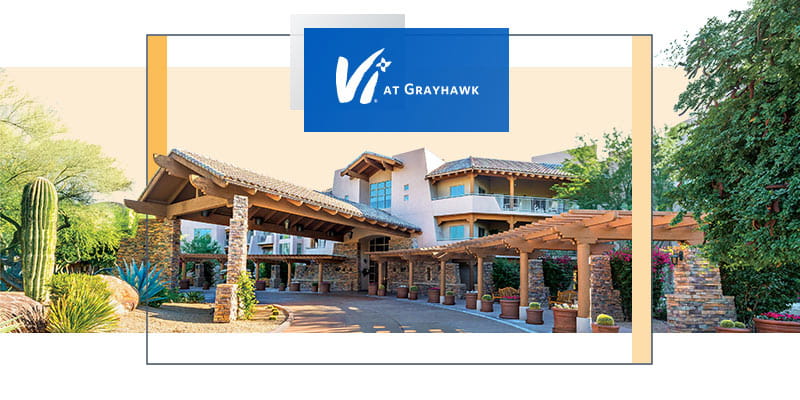 An Afternoon with Residents at Vi at Grayhawk
Friday, November 5
2:00 PM - 3:30 PM
Friday, November 19
2:00 PM - 3:30 PM
What's the best way to get acquainted with Vi at Grayhawk, a Vi and Plaza Companies Community, and the people who give our community the warmth we're known for? By joining us for An Afternoon with Residents. Apart from good conversation and a chance to learn all about the vibrant lifestyle that awaits you here, we'll sweeten the experience with refreshing cocktails and a personal plate of hors d'oeuvres to be enjoyed as you savor the scenery and the company. We hope to see you there.
Our team works hard to make it as easy as possible for you to connect with us. Whether you prefer email or phone, want to visit the property, read over a glossy brochure or just stay in the loop - we are here to provide you with the necessary information.
THANK YOU FROM Vi
Thank you for submitting your note to us. A member of our team will contact you within two business days to follow-up on your inquiry. If you would like to speak to someone on our team immediately, please contact our office at the number below.