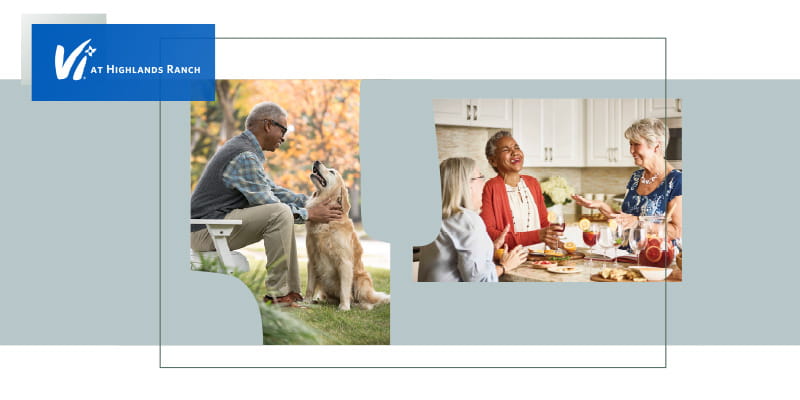 Intro & Insights
Tuesday, February 8
2:00 PM - 3:30 PM
Friday, February 11
2:00 PM - 3:30 PM
Learn how to continue enjoying what you love about living in Colorado and have a plan for the future at the Vi at Highlands Ranch Intro & Insights event. We'll explain how different communities define "continuing care" and what's distinctive about a Type-A Life Plan Community like ours. We'll also introduce you to the activities, amenities and services that comprise the vibrant Vi at Highlands Ranch lifestyle.
And if you join us, in person or online, you'll receive a special thank-you: a lovely Valentine's Day-themed gift basket of wine and chocolates, selected for you by our executive chef.
Don't miss out. RSVP to save your space now.
Our team works hard to make it as easy as possible for you to connect with us. Whether you prefer email or phone, want to visit the property, read over a glossy brochure or just stay in the loop - we are here to provide you with the necessary information.
THANK YOU FROM Vi
Thank you for submitting your note to us. A member of our team will contact you within two business days to follow-up on your inquiry. If you would like to speak to someone on our team immediately, please contact our office at the number below.