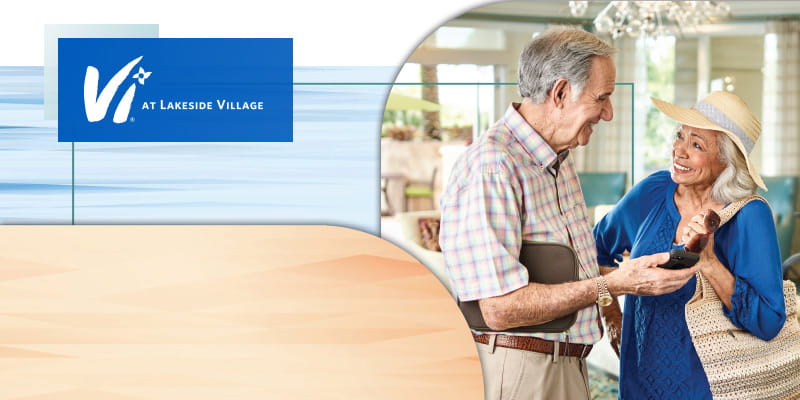 Community Insights
Thursday, October 20
11:30 AM - 1:00 PM
Please join us for the Vi at Lakeside Village Community Insights event. It's a great chance to get better acquainted with a remarkable community, starting with a presentation from Joe Chambers, Vi's national AVP of Sales. Joe will discuss the benefits of a Life Plan Community such as ours, which include access to on-site care, should the need arise. He'll also talk about our community's uniquely welcoming social atmosphere as well as our resort-caliber service and amenities.
After Joe's presentation you'll join residents and staff for lunch in our gorgeously renovated dining room. We hope you can join us.
Our team works hard to make it as easy as possible for you to connect with us. Whether you prefer email or phone, want to visit the property, read over a glossy brochure or just stay in the loop - we are here to provide you with the necessary information.
THANK YOU FROM Vi
Thank you for submitting your note to us. A member of our team will contact you within two business days to follow-up on your inquiry. If you would like to speak to someone on our team immediately, please contact our office at the number below.