---
Regardless of your CCRC contract, Vi at Lakeside Village presents you with the benefit of knowing who will provide your care, and having familiar, comfortable surroundings, no matter where you are in retirement.
Inclusive (Type A)
---
You'll pay slightly higher entrance and monthly fees for independent living, but your costs are more predictable as you transition into supportive or skilled care environments. If you access our care center, your monthly fee does not increase from what you pay in independent living (personal and ancillary charges excepted).
Fee-for-Service (Type C)
---
You'll pay lower entrance and monthly fees for independent living.
If you need additional care, you'll have access to our care center at a higher monthly fee based on the market rates for your level of care. In addition, you will be responsible for your personal and ancillary charges.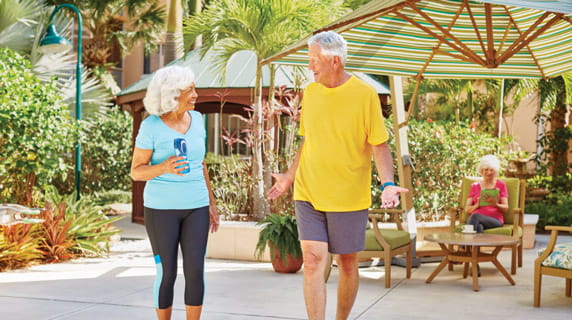 A sense of belonging
---
Our residents make laid-back, welcoming neighbors, from the moment you arrive. No cliques, no jackets at dinner — nothing but friendly faces and future friends.

Expect staff that goes above and beyond to welcome and get to know you, too. When you're happy, we're happy.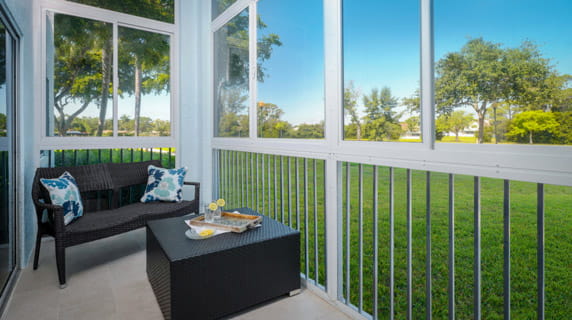 Plenty of space
---
Inside your spacious residence, you'll have more room to enjoy your retirement.

Outside your door, you'll find a safe, sprawling gated community situated on 46 acres on wildlife-rich Lake Osborne. We even have a pontoon boat for resident outings.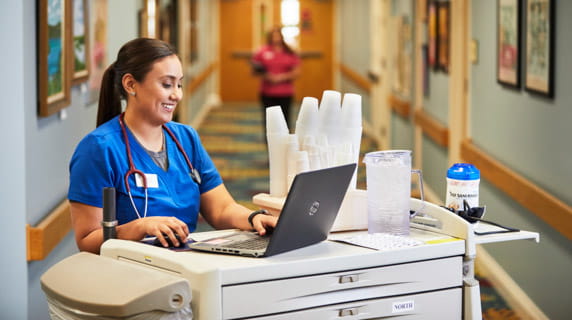 Access to high-quality care
---
Vi at Lakeside Village is one of the few Continuing Care Retirement Communities in Palm Beach County.
If you're putting a plan in place for future care, our community belongs on your short list.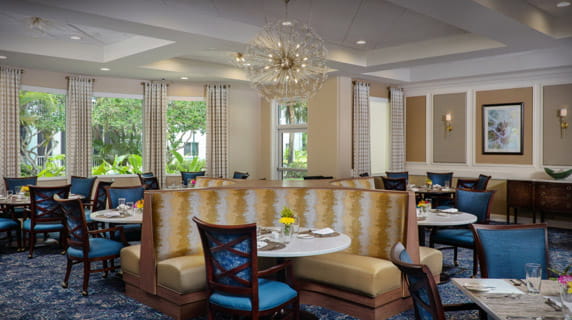 Fresh surroundings
---
We're continually investing in the community to ensure residents are comfortable and proud of where they live.
Many of our common spaces received an update in 2019, and our Blue Heron restaurant got a beautiful refresh in early 2022.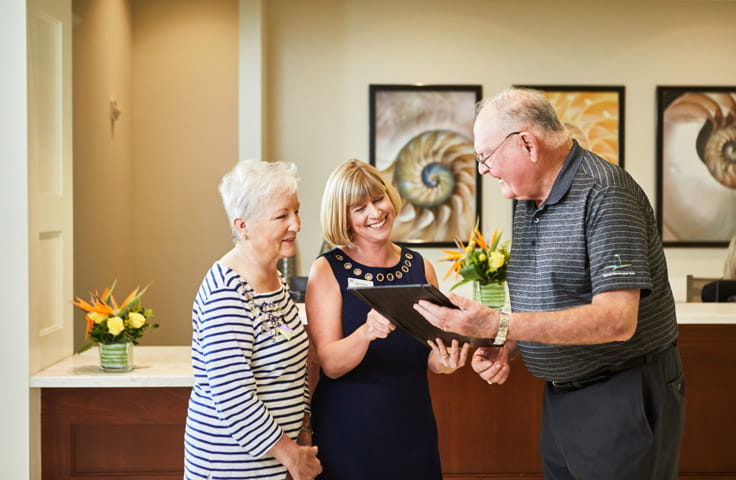 Get a feel for Vi at Lakeside Village by attending a coffee or educational event.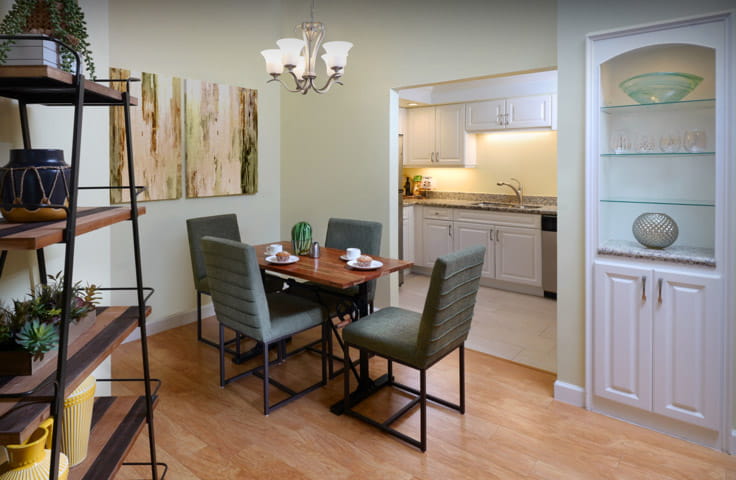 Choose one of our available floor plans that's right for your retirement lifestyle.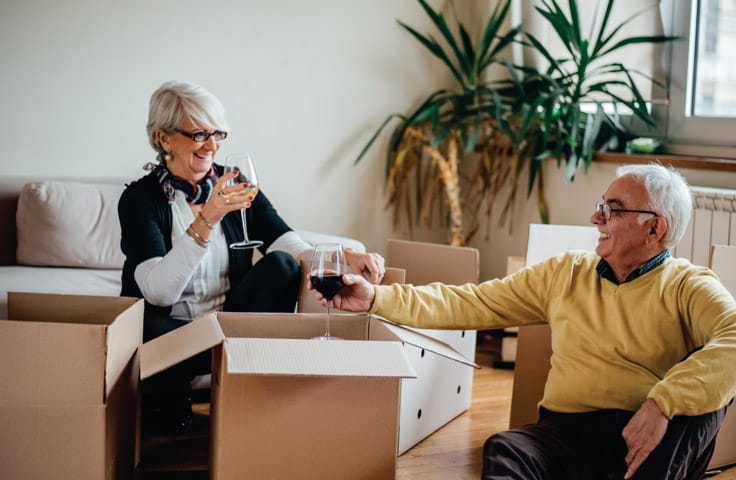 You may want to consult with a senior move manager as you consider downsizing before you transition to Lakeside Village. We also have staff members who can help you coordinate the process.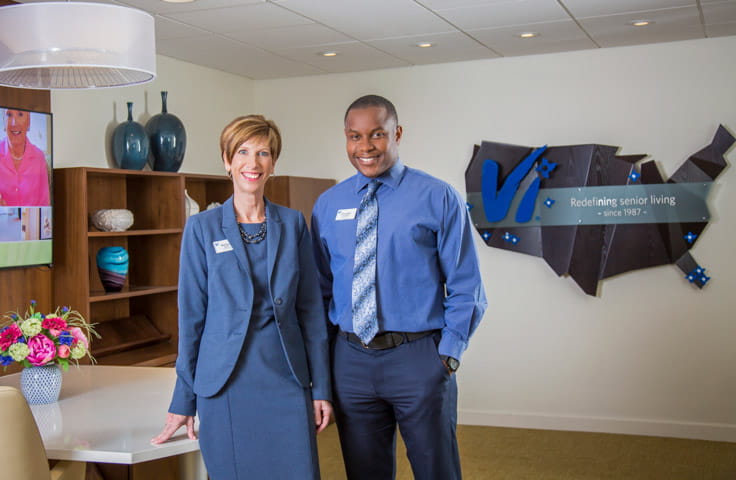 During your first personal walkthrough, you'll tour residences and common spaces, learn about our amenities and more.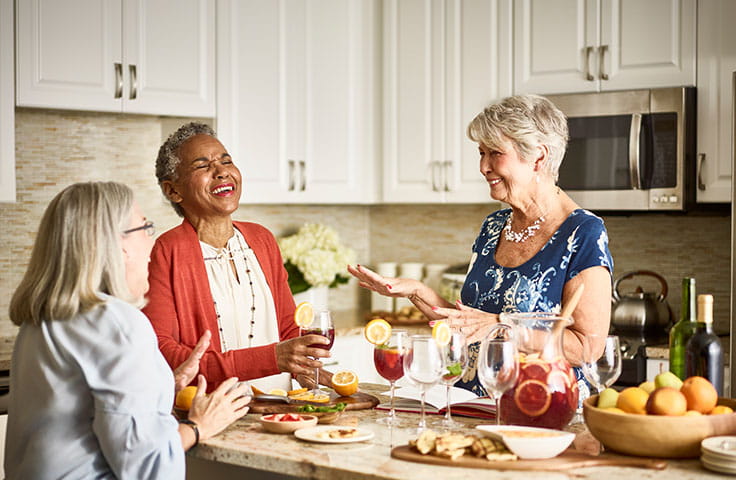 Complete an application for residency, sign a reservation agreement and put down a deposit to secure your spot in the community. The deposit is fully refundable during the sales process, should you change your mind for any reason.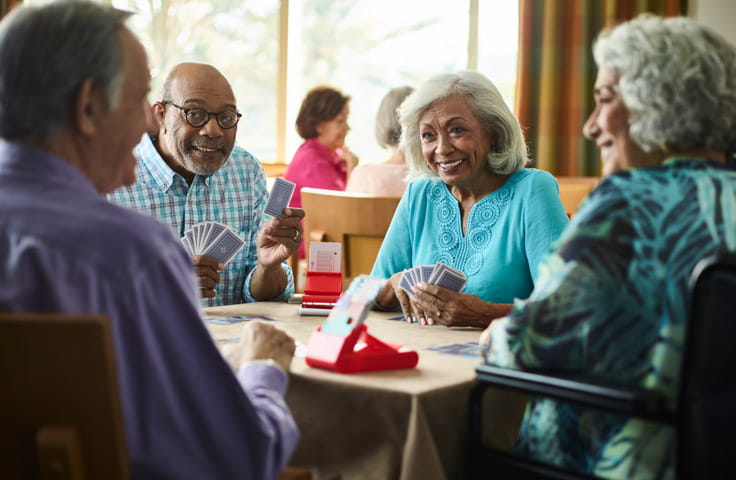 We'll be sure you've got everything you need to start your life at Vi at Lakeside Village on the right foot — and at your pace. You'll have plenty of opportunities to get to know your new neighbors!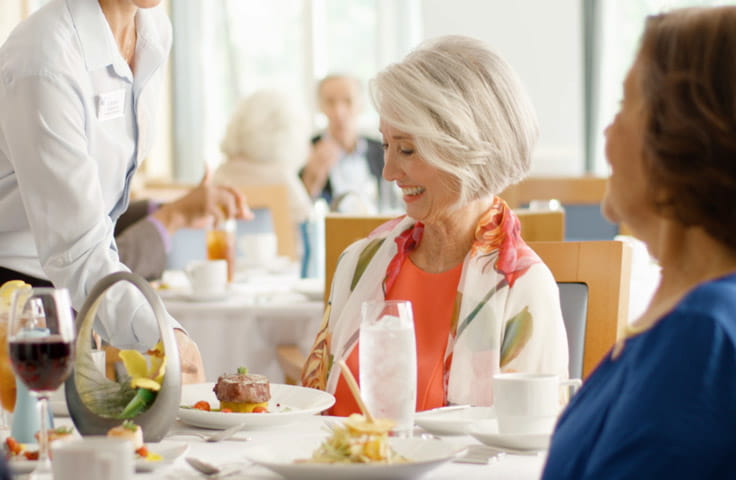 Come back for more visits
This is a big life decision — we're all about due diligence! In future visits, you can ask questions, chat with some of our residents and stick around for lunch.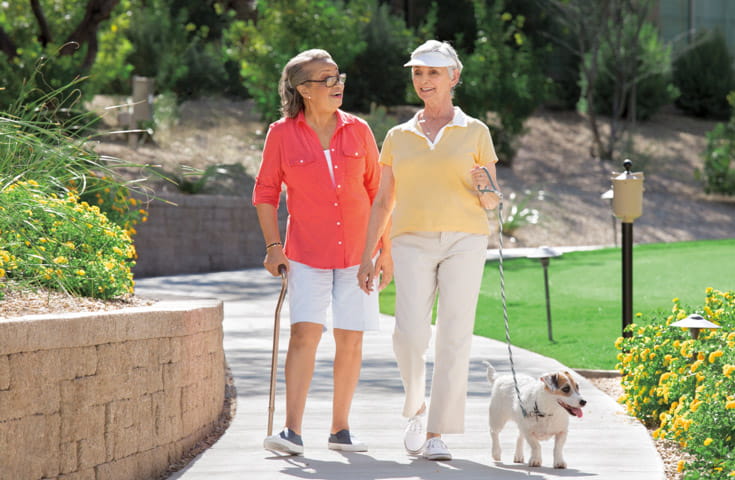 Our financial, medical and age qualification process will confirm whether we're a mutual best fit before moving forward with your application for residency.
---
Return options
Return options offer a refund for a portion of the entrance fee to a resident or their estate, should they leave the community for any reason.
Choosing a 50% or 90% return option means that upon termination of your contract, your chosen beneficiary will receive 50% or 90% of your paid entrance fee. A 0% return option means that your one-time entrance fee will not be returned after the period set forth in your contract.
Entrance fees
At Vi, residents pay a one-time entrance fee when they move into the community, based on their chosen floor plan and return option. (This fee ensures access to higher levels of care with little to no increase in monthly fees.)
Monthly fees
Your monthly fees help to pay for a range of services and amenities. With Inclusive Care, your monthly fee stays the same if you move to the care center. With Fee-for-Service Care, you have access to the care center and your monthly fees will increase based on standard market rates.*
* Both care options are subject to ancillary fees for items such as extra meals and supplies. Annual community-wide monthly fee increases also apply. Ask our Sales Team for a history of monthly fee increases.
Glad to be connected!
There's a lot to consider when embarking on the next phase of retirement—and contacting us is a big step. (Well done!)

We'll be in touch soon to share expert insights and resident perspectives that we hope are helpful, and one of our team members will also be reaching out to answer any questions you may have.
Vi at Lakeside Village is one of Vi Living's 10 communities throughout the United States. And there's strength in numbers. Here's a look at why your investment is a sound one.
Sound financials
---
Vi has grown strategically since we were founded in 1987.
And we're continually committed to investing in each of our Life Plan Communities, which we not only own, but also operate.
We've dedicated $1.7 billion over time to development, renovation, further enhancement, and growth.
Hospitality roots
---
Vi began as Classic Residence by Hyatt, and we've stayed true to our roots, providing luxury-level senior living reminiscent of all-inclusive resort-style living.
Resident satisfaction drives our definition of success, and our staff is key to that satisfaction. Ongoing education and training help them excel and provide the service we're known for.