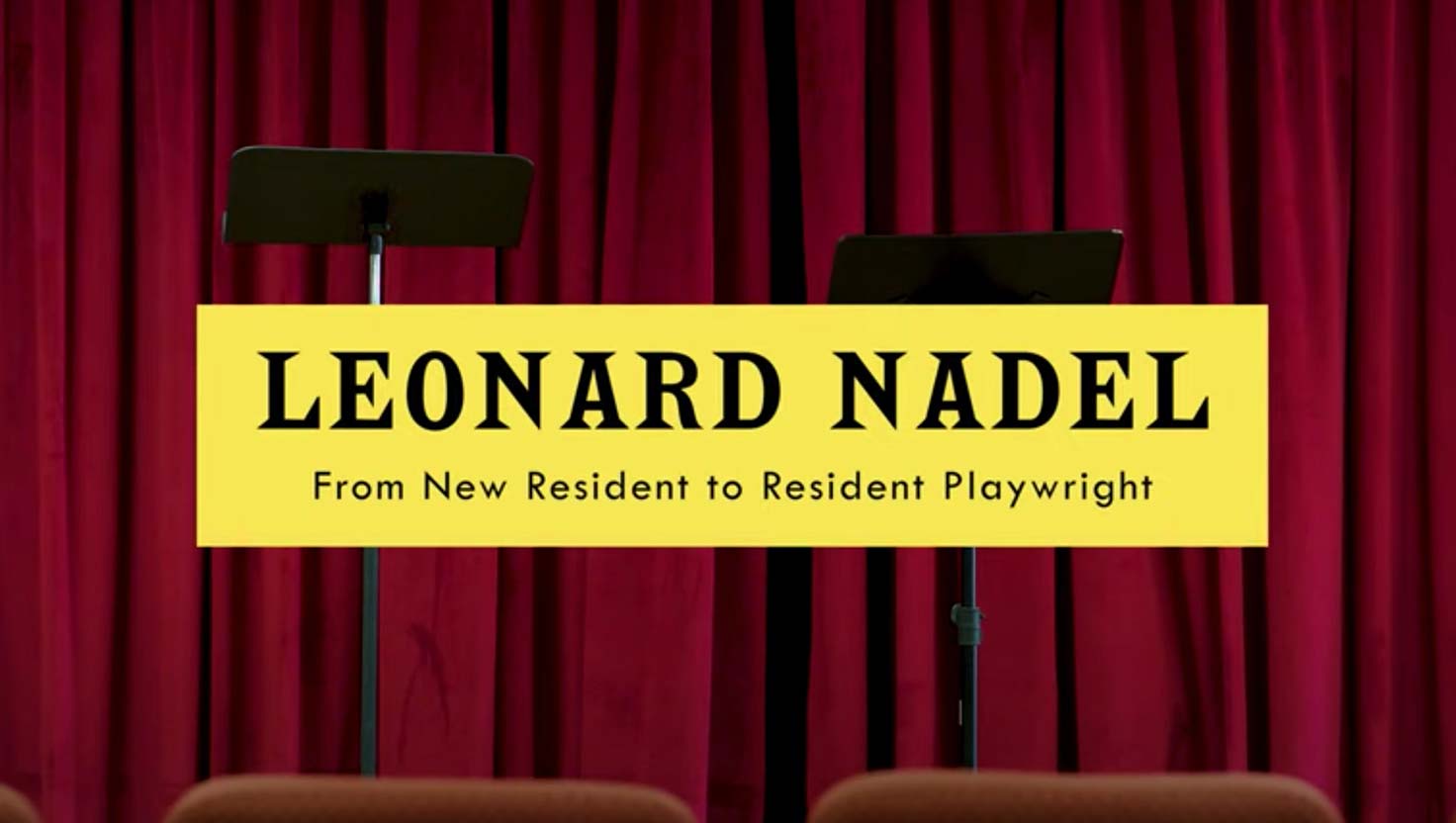 For Resident Leonard Nadel, a Warm Welcome Gives New Life to a Longtime Love
When Leonard and Lynn Nadel began their search for a senior living community in South Florida, they had two main requirements:
That it be a Life Plan Community
That it truly feel like home
When they visited Vi at Lakeside Village, the couple knew they had found a place that fulfilled both. "We looked at other communities, but when we heard about The Vi, everyone we met said that the mood, atmosphere and people were all friendly and warm," said Leonard, "and that's exactly what we've found. It's become a really welcoming home to us."
Within just two weeks of moving in, the Nadels were finding fast friends among their fellow residents and looking for even more ways to connect. While exploring the community's packed activity calendar, which included lectures, book clubs, volunteer opportunities and art classes, Leonard noticed something was missing: the theater.
From New Resident to Resident Playwright
The theater—performance and playwrighting—has always been a part of Leonard Nadel's life, although, to the relief of his mother, his professional life took him in a different direction. "My mother admonished me. 'You don't want to be an actor. You'll starve to death.' So I let it hang on as an avocation, and I'm glad I did."
When Leonard learned that Vi at Lakeside Village didn't have an active theater group, he saw an opportunity for his calling to have an impact on his new home. With his latest script in hand, Leonard attended his first resident council meeting with a simple request: "I said, 'I'm interested in forming an acting company. If anyone would like to sign up, please do.'"
After the meeting, he had 16 volunteers ready to tread the boards in the Vi auditorium.
The Vi Players
Since that first meeting, the newly minted Vi Players have hosted two standing-room-only evenings of theater, both directed by Leonard and featuring his original plays. And the support from his fellow residents has been overwhelming.
"For weeks after the production, people came up and shook my hand, shook the hands of the cast," Leonard said of the first and second productions. "We really enjoyed it. We had fun. And the applause wasn't bad either," he laughed.
Joining the Welcome Wagon
Thanks to a warm welcome from both neighbors and staff, the Nadels were able to quickly make themselves at home in Vi at Lakeside Village.
"The plays opened up the community," Leonard shared. Now, with packed calendars of their own, Leonard and Lynn want to bring that same welcoming spirit to other new residents.
"When we get an announcement that somebody new has moved in, we'll call them and invite them to dinner so that they can have the same positive experience we did," said Leonard.
The Vi at Lakeside Village senior living community offers an abundance of opportunities to expand your social circle and pursue your passions. Live in luxury with a full suite of services and amenities and an on-site continuing of care. Request a brochure today!