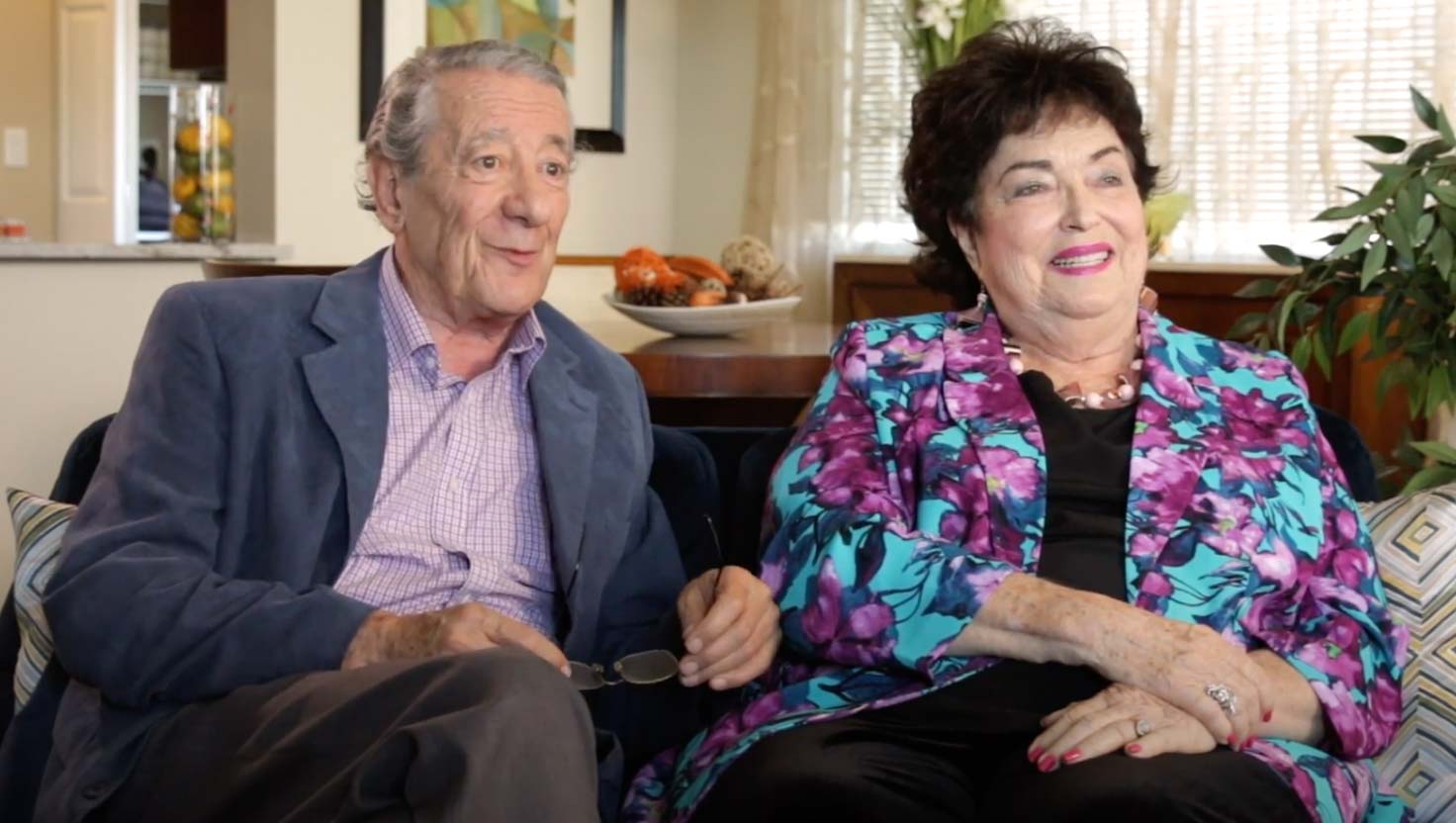 Vi at Aventura residents Peter and Veronica Fuchs have been a duo for 55 years, and much of that time has involved making and sharing music.
The two met in the summer of 1960 in Warrensville Heights, Ohio where Veronica sang in John L. Price Jr.'s "Musicarnival," a summer tent theater with productions of musical theater, operetta and opera that also hosted famous musicians such as The Who and Led Zeppelin. Peter was the conductor.
"We worked all summer together and became friends. He said he was going to New York and I joined him a few months later," said Veronica. The couple married shortly thereafter.
"I proposed to her sheepishly in a Greek restaurant on Broadway, and she said yes," said Peter. "We just got married and surprised everyone, but we did alright."
But while the story of how they met may sound simple, their lives wound in interesting ways to have them meet that fateful summer day.
Veronica came from a musical family. One of 11 children, she recalls putting on shows with her siblings while her mother sang and played the piano. She began singing in women's clubs at age 10 and by age 17 she and her brother won a trip around the world from a local radio station to sing for the armed forces.
Years later, Veronica was chosen as a finalist for "Ted Mack and the Original Amateur Hour" after the show held auditions at Barry University where she was enrolled. She went on to study in the Opera and Drama Department at University of Miami, and sang in popular shows, such as "Pops with Paul Whiteman, King of Jazz."
Peter was born in Germany. A holocaust survivor, he and his family moved to Holland when he was seven. In the late 1930s, he immigrated to New York and worked as a commercial artist. He was then drafted into the U.S. Army for two years and became the recipient of a G.I. bill that allowed him to study music at the Munich Conservatory in Germany. He then went on to the Mannes College of Music in Manhattan to complete his degree.
Peter's first musical job was playing resort hotels in the New York Catskills during the summer. He played jazz and dance clubs in New York City during the winter, which landed him a job in musical theater, and led him to Veronica and his career on Broadway. He went on to become a published author, composer of musical ballets, and an esteemed orchestra conductor.
In 1968, the Fuchs moved to Miami to raise their firstborn child and to continue making music. They had three more children and adjusted their business to the family. "You can go on the road all the time but that's not ideal for a marriage," said Peter. "We decided to be smaller fish and focus on family."
The two started and ran a travelling song and dance duet called "The Veronica and Peter Show" for 25 years, performing "My Fair Lady," "Fiddler on the Roof," "Mary Poppins" and more for local charity luncheons, as well as condos and hotels in Miami's South Beach neighborhood.
Years ago during one of their performances, the Fuchs learned about Vi at Aventura after performing two concerts at the community. They made friends and visited for dinner often, but seriously considered making it their home once Veronica's legs started to bother her.
"It was hard to sell our house at first, but we knew and liked it here, and the idea of continuing care was appealing to us," said Veronica. "Plus, our eldest granddaughter loves coming to dine here with us."
Since moving to Vi at Aventura in January 2016, the couple has stayed busy. Veronica sings occasionally and leads book reviews and jewelry making classes at the community. Peter continues to conduct and write music for the Hallandale Symphonic Pops Orchestra and Sugar Pops Orchestra in Coral Springs. "At 86 years old, I'm busier than ever. There's no rest for the wicked," said Peter.