Employee spotlight: Darlene Bunting, dining room supervisor
With three years under her belt at a competing senior living community in Naples, Darlene Bunting wasn't new to working with older adults when she got her job at Bentley Village in 1987. She discovered early on that she liked working in senior living communities, because they offered her an opportunity to build relationships with the residents.
This year, Bunting celebrates 30 years with Vi, where she began as a server and host, and eventually became a dining room supervisor in the care center at Bentley Village.
Some of Bunting's most vivid memories are of her early days at the community, when the clubhouse still featured a "zebra lounge," a safari-themed special-event space with zebra-print carpet.
"Sometimes they'd even rent exotic animals to bring in for parties" she said. "It was wild!"
Transitioning to the care center
After more than a decade working in Bentley Village's independent living, Bunting was craving a change of pace in the care center. She took on a role as a diet clerk in skilled nursing, where she ensured residents with special diets got the food they needed.
"I really clicked with everyone at the care center," she said. "A lot of the residents I got to know when I was working in the clubhouse had also transitioned to the care center — so I moved with them."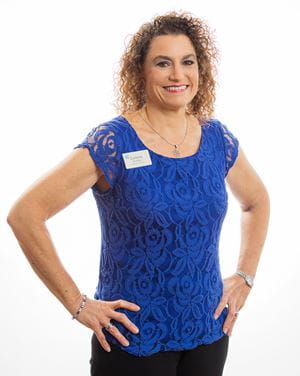 It never crossed her mind that working in the care center would feel different, she said, and she continued to care for the residents like they were family. According to Jason Keam, director of food and beverage, Bunting has always approached care center residents with the same dignity and respect she offered those in independent living.
"Darlene makes sure every resident gets the same level of service no matter where they're living in our community," Keam said. "She always has a smile on her face; she's always warm and friendly."
Residents have responded to her warmth through the years; Bunting remembers "regulars" she'd joke with every time she saw them around the clubhouse and, later, in the care center.
Finding a family at work
After her promotion from diet clerk to dining room supervisor, Bunting took on a leadership role ensuring the delivery of all residents' food-service needs — a role her previous experience had prepared her for.
"She's great with the service staff," Keam said. "She's been where her employees are now, so she knows how to motivate and reward them in just the right way."
Bunting has worked with some of her colleagues for 20 years or more, building relationships through the years that have endured through marriage, kids, and promotions. She recalls the days of going on "fitness kicks" with fellow employees, wandering the community's walking path after work hours as the sun dipped low in the sky.
"These people were my family before I got married," she said.
30 years, in a blink
Thirty years have gone by in a flash for Bunting. Thanks in part to the relationships she's developed with residents and co-workers, sometimes months pass without her even noticing. "You look back and think, 'Where did the time go?'" she said.
Through the years, Bunting has always believed her job extends beyond her work in the dining room.
"I think I make a difference in the residents' lives," she said. "And they touch your life in so many different ways, even in the way they smile when they see you."