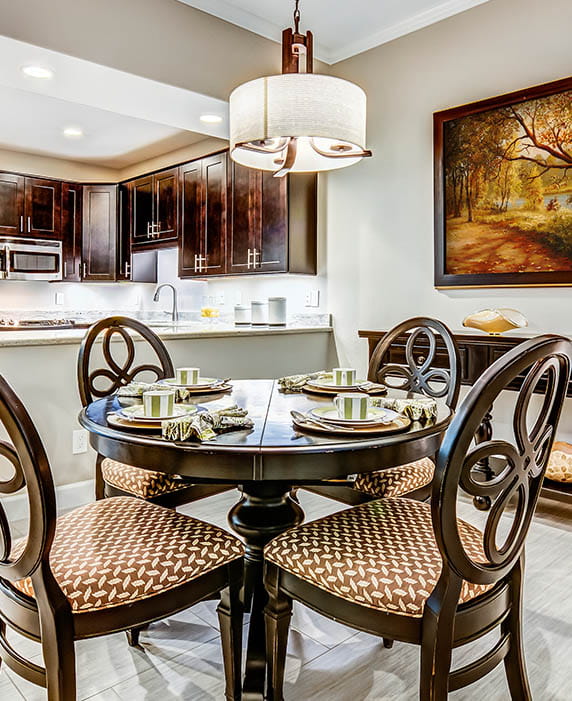 HOW Vi WORKS
The right floor plan for today and tomorrow
---
You never compromised before retirement — why start now? Choose the home that fits your unique space and style needs.
Pricing options to suit your needs
---
Your entrance and monthly fees cover a variety of services and amenities — as well as future care, should you need it.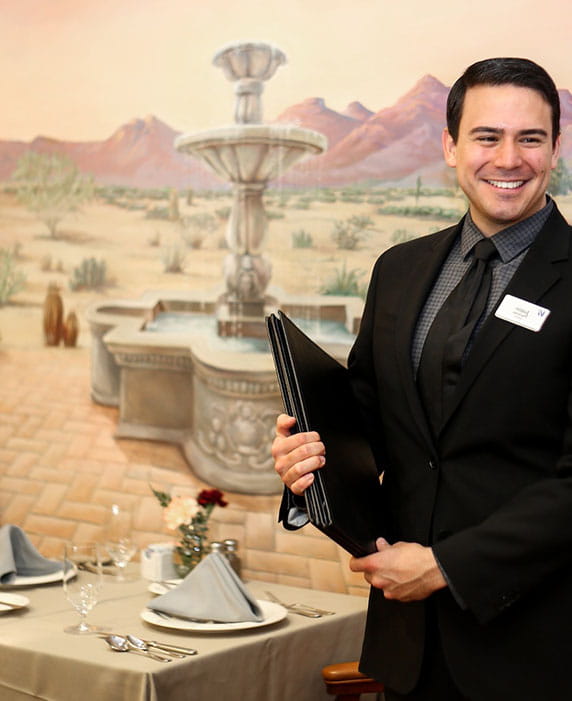 Features of your Vi at Grayhawk home
---
All Vi at Grayhawk homes are tailored to suit your lifestyle. From contemporary chef's kitchens to spacious outdoor spaces, we've thoughtfully designed apartment amenities that help you live life to the fullest—no matter which floor plan you choose. Watch this video to learn more.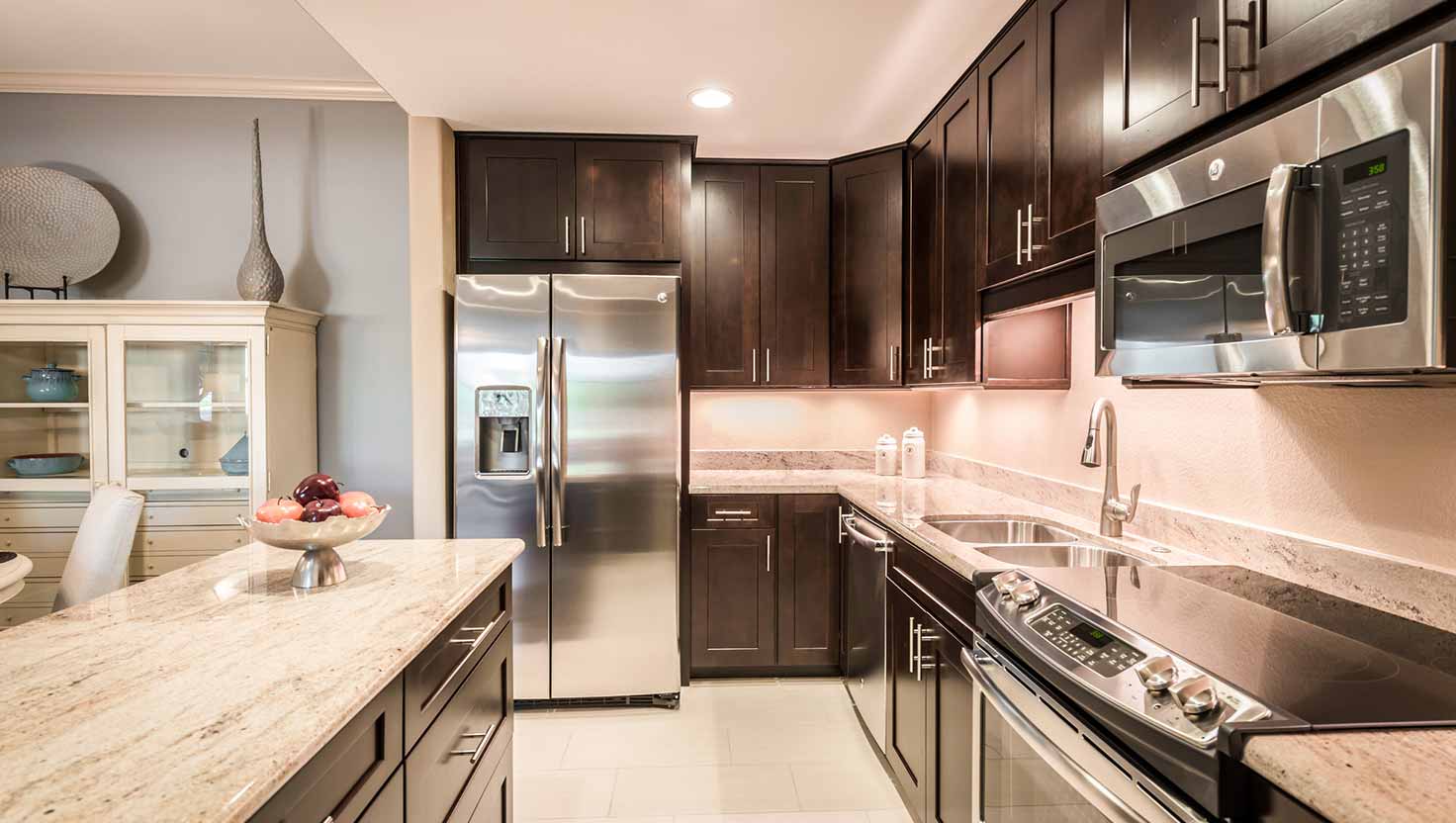 Vi at Grayhawk pricing details
---
Senior living pricing can seem complex — so we're breaking down the details, from entrance fees and monthly fees to return options.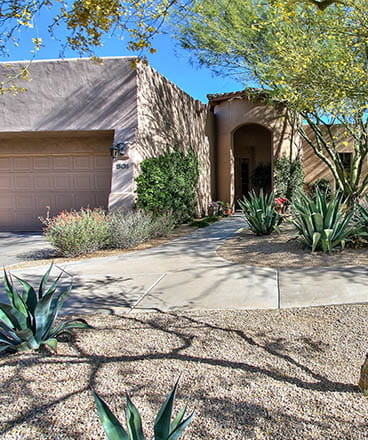 Find your next home
---
Vi at Grayhawk features one- and two-bedroom apartment homes, as well as spacious free-standing casitas to suit your needs.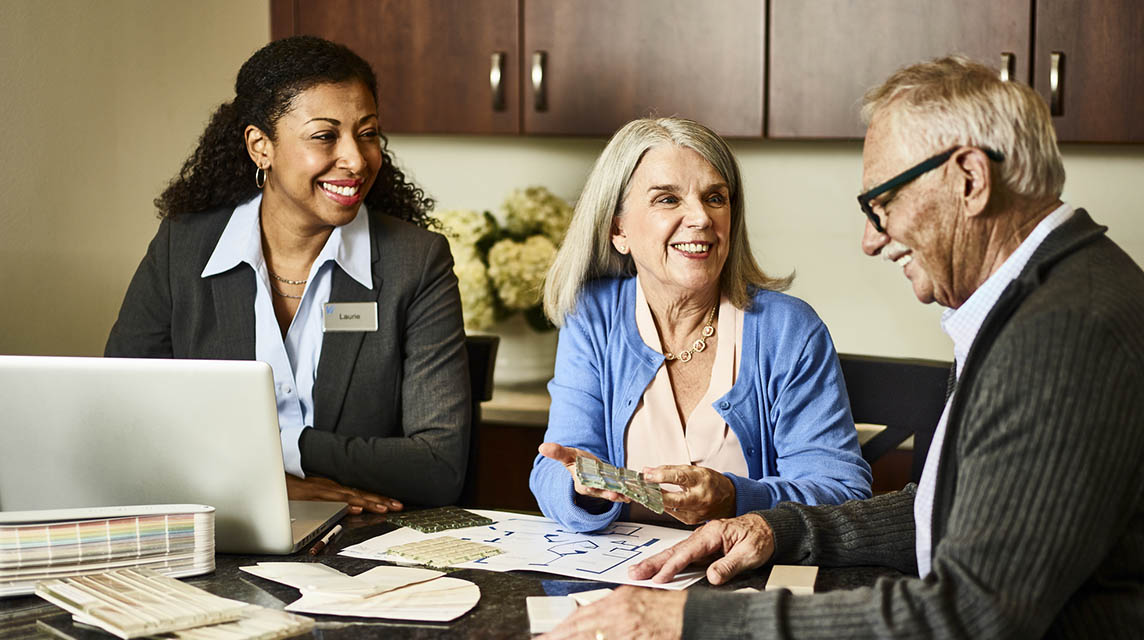 Customize your space
---
From wall color and carpeting all the way down to your kitchen and bathroom fixtures, we invite you to make your home feel uniquely you.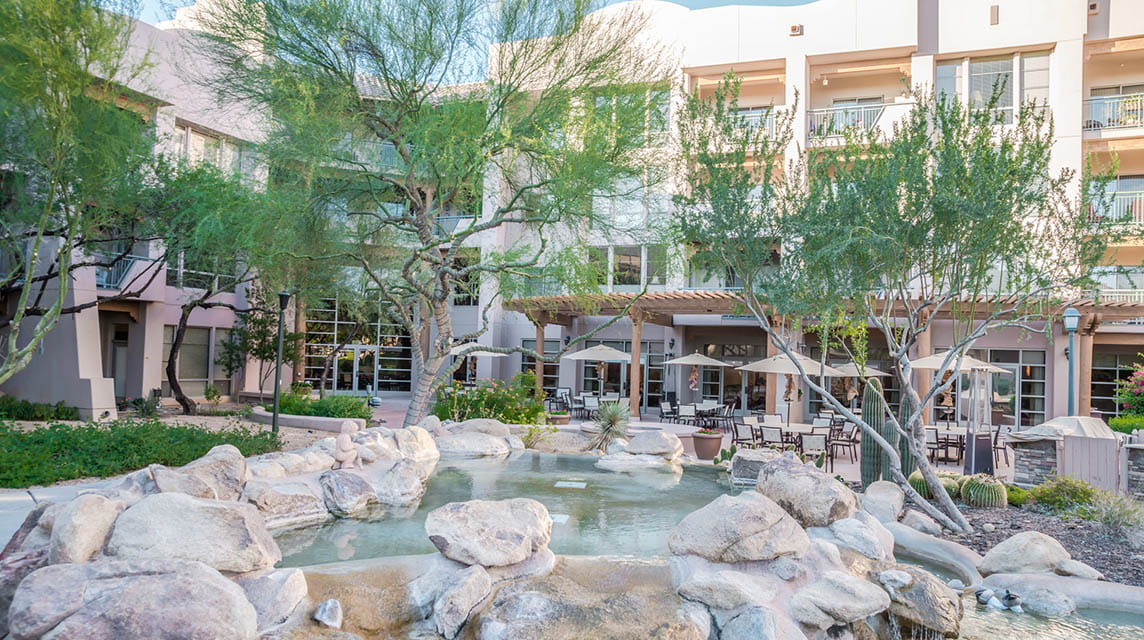 See the community
---
When you call Vi at Grayhawk home, you gain living space that extends beyond your own front door. Explore our community and common areas.

Q: How many apartments and floor plans are available at your community?
A: We offer 20 unique floor plans at our community. Available residences include one-, two-, and two-bedroom plus den apartments in our main building and duplex and freestanding casita homes.
Q: Am I allowed to transfer to a different apartment after I move in?
A: While you can upgrade to a different apartment in our community, you are obligated to pay any differences in entrance fee and monthly fee costs. Additionally, you can also downsize to a smaller apartment.
Q: What about redesigning my current apartment? Will I be allowed to change things like countertops or carpeting?
A: Residents can make nonstructural alterations, additions or improvements, provided they get written consent from the community's administration. These alterations could include changing out the carpeting, countertops, and paint as desired, and at your expense. However, structural changes to the apartment itself (i.e., taking down walls) are not permitted. Ask your Sales Counselor about the specifics.