Vi at Palo Alto welcomes new Executive Director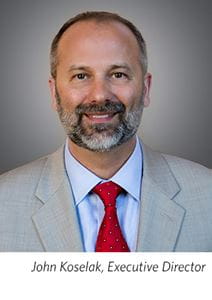 John Koselak, the new Executive Director at Vi at Palo Alto, is no stranger to Vi. As part of the management team that opened the Bay Area Vi location back in 2005, Koselak was integral in getting the community off the ground.
Following his stint at Palo Alto, he held other leadership positions at Vi, including Executive Director of Vi at Grayhawk, a Vi and Plaza Companies community in Scottsdale, Arizona.
Finding the right fit
His effortless, genuine connection with the residents is just one of many reasons he was hired for the job. According to Cary Maslow, Vice President of Operations for Vi, the decision to bring John back to Palo Alto made perfect sense.
"John is an easy fit at the community," Maslow said. "He knows so many of the residents, and was already accustomed to the culture and high standards we strive for at Vi."
According to Koselek, getting to know the residents personally is just part of the job.
"I'm a big believer in getting out in the community, and talking with residents," Koselak said. "I also try to attend as many community events as I can. I see it as my opportunity to interact with the residents en masse."
Being an Executive Director at a senior living community is no easy task. The job entails overseeing every aspect of the community, including the quality of service, amenities, care, and programming. But Maslow feels that John is up to the task.
"John is a strong communicator and has a very positive, can-do personality," Maslow said. "When leading such a large community like Vi at Palo Alto, those are traits that come in handy."