Vi at Palo Alto has completed a multimillion-dollar renovation of the community's common spaces, including the Great Room as well as formal and casual dining venues. Bright colors and modern furnishings create contemporary shared spaces for residents to enjoy for years to come.

See photos of the community remodel in the accordions below.
Dining becomes a destination
---
Vi is set to become a part of Palo Alto's trendy dining scene. Renovations of all of Vi at Palo Alto's restaurants offer vibrant, five-star experiences for residents and their palates.
There's be no better place to celebrate milestones and enjoy exquisite fine dining than in the formal Colonnade Room, where life's special moments can be savored along with world-class wines and composed plates in an opulent setting. A crystal chandelier, custom-designed rose wall covering, and a sophisticated blue wall color accentuate the archways that gave the restaurant its name and add elegance to your celebration.
The Club Room offers upscale dining and elevated comfort food for date night or any night. Rich colors complement the iconic millwork, while an assortment of modern seating create unique vantage points for socializing and sharing the day's events over a distinctive meal.
Charming and casual, The Bistro Café is a daytime gathering place where friends can catch up in comfort over fresh favorites. Whimsical sculpted light fixtures and bright greens and yellows bring in the ambiance of the surrounding gardens and trellised walkway, creating a cheerful atmosphere for breakfast or lunch dates.
And with renovations to the Creekside Lounge, residents can now mingle with drinks before dinner in a stylish, social setting. Quick, light evening bites are available such as charcuterie to savory flatbreads; a contemporary dining experience that's as chic as it is communal.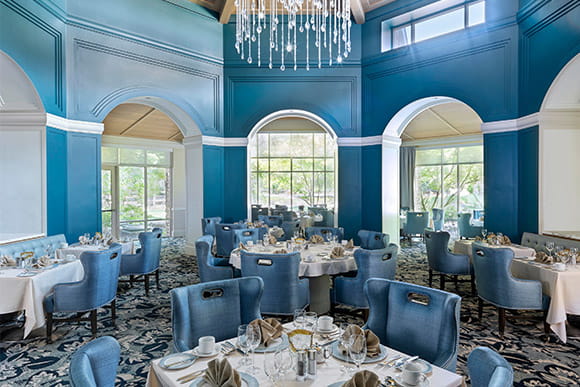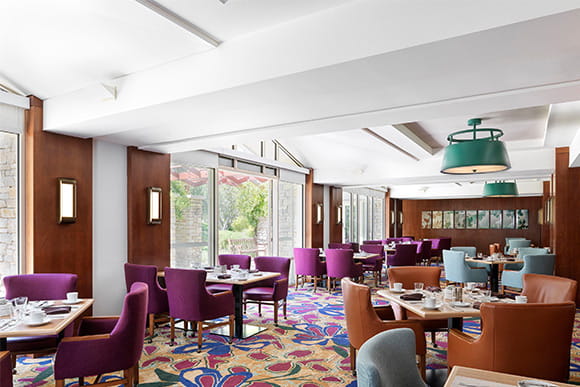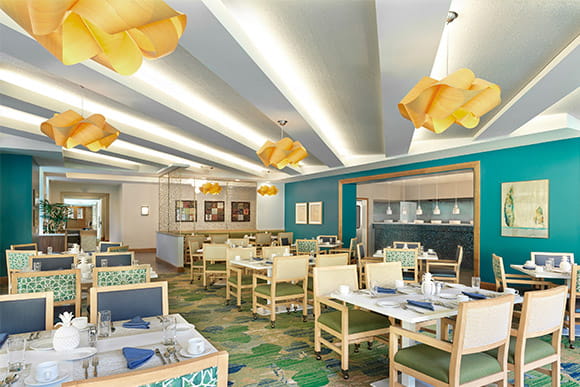 A postcard view from the Great Room
---
The Great Room features plush new furniture and a custom-designed carpet in colors and textures inspired by the Palo Alto landscape. It's an inviting enclave designed for comfort, and conversation.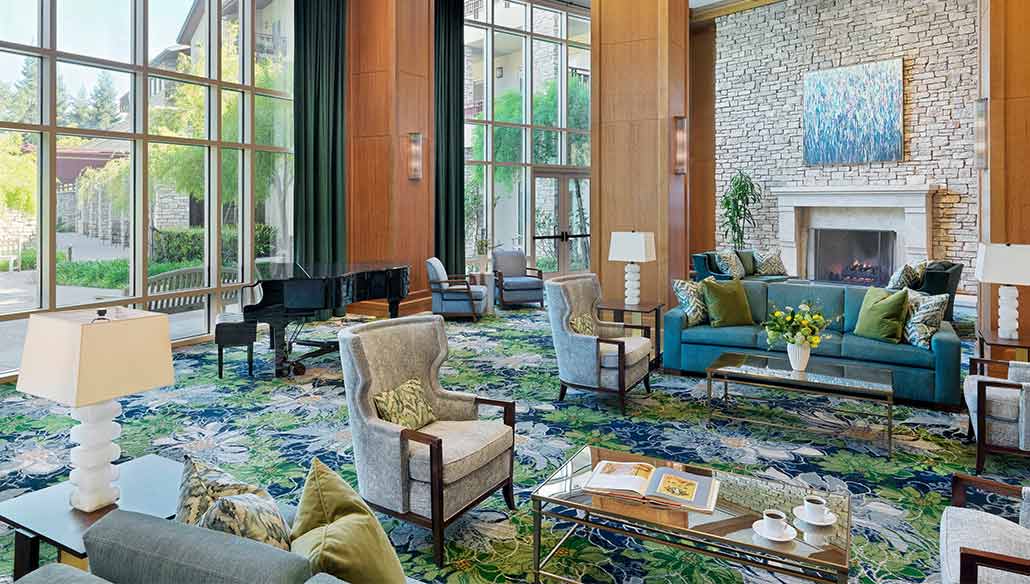 In the Game Room, a giant flat-screen TV is a focal point for gathering for big games and events, while the addition of a poker table and card tables livens up game night. The new layout provides expanded room to entertain and host catered parties.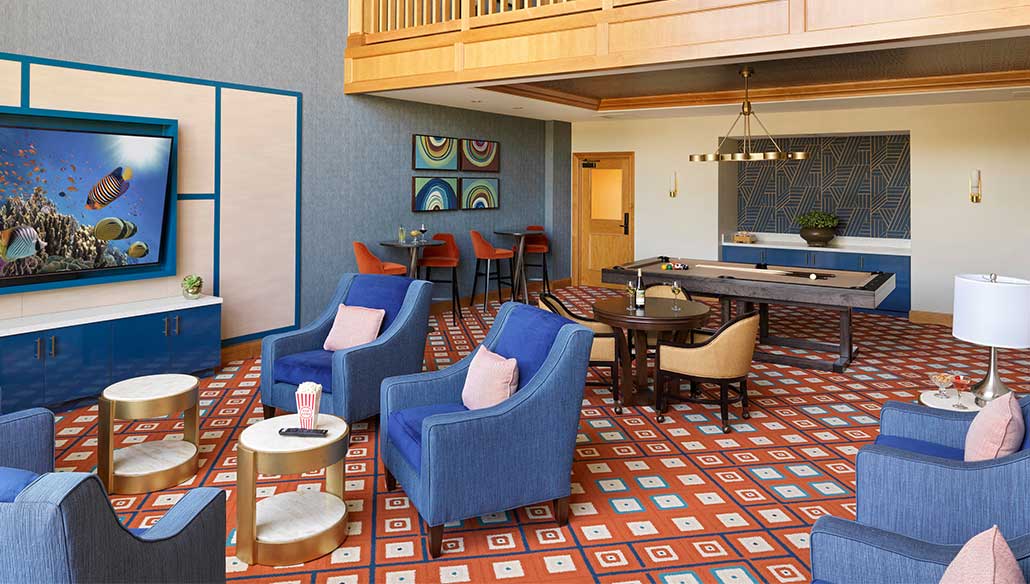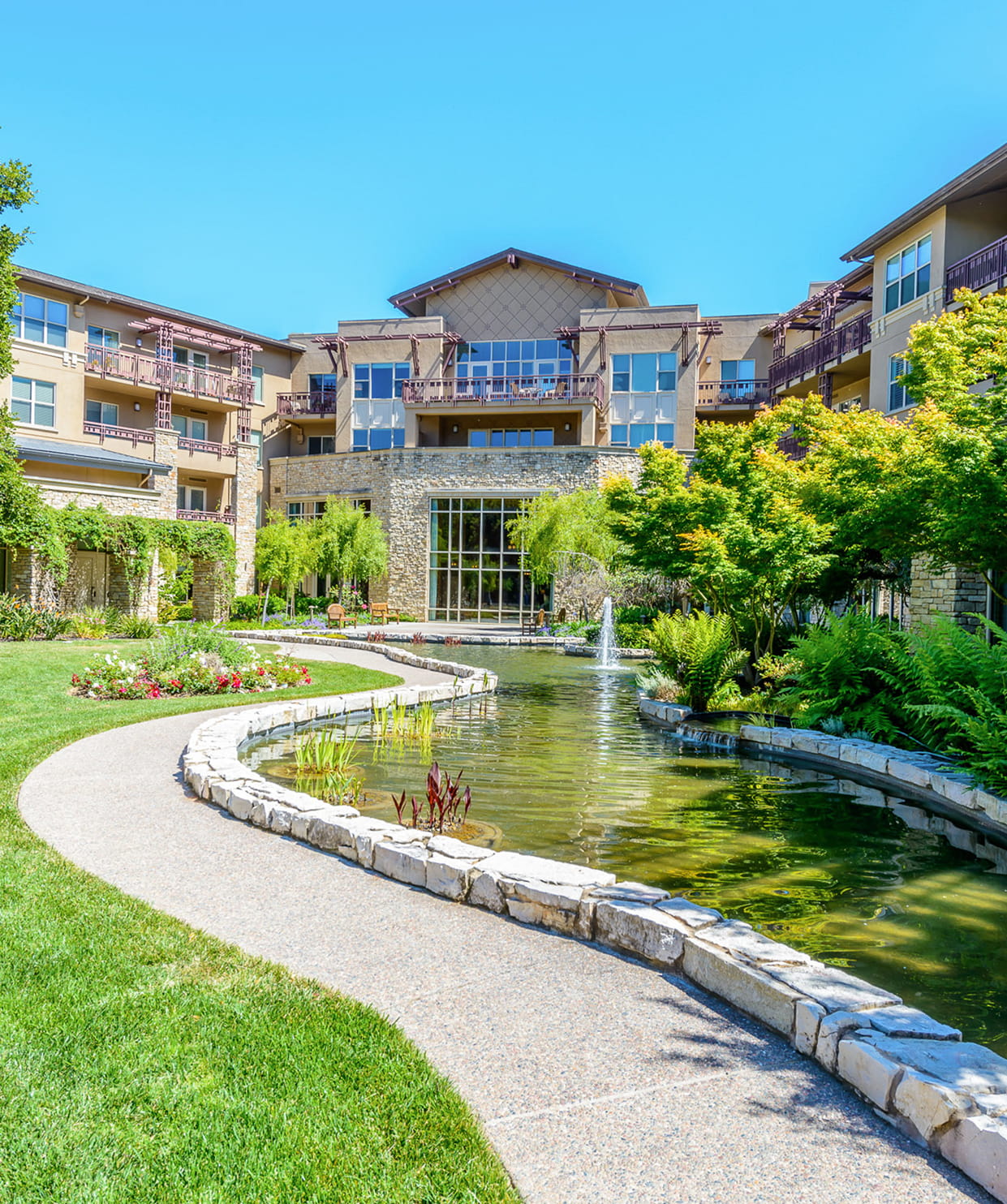 Take a look around
Get an up-close look at Vi at Palo Alto: Explore our common spaces and outdoor areas in a video tour, browse photos of residents doing what they love, and see how we're redefining senior living.