At Vi at Palo Alto, food is a means of coming together to celebrate every day.
On this page, you'll discover our food philosophy and find sample menus.
Throughout the community, you'll find culinary offerings that fit your lifestyle, fulfill your cravings and excite your palate. You can indulge your sweet tooth with hand-crafted desserts. Plus, our fully stocked bar and curated wine list offer perfect pairings from happy hour to dinner hour.
We offer casual and fine-dining options, both with full table service from our attentive dining staff. Explore our restaurants' offerings below.
Mark your milestones
In addition to our community restaurants, Vi at Palo Alto also boasts spaces designed for your private events, important meetings and celebrations with loved ones. Whether you're looking for a larger meeting space or intimate private dining room, we've got a space to suit your needs.
Meals your way, every day
Some nights, you just don't want to dress for dinner. Order your restaurant meal off the regular menu for complimentary pickup — or delivery straight to your home (for an additional fee).
Colonnade Restaurant: formal fine dining
Colonnade Restaurant
---
Open for: Dinner (Monday–Saturday)
The recently revamped Colonnade Restaurant creates an elegant atmosphere for every dinner, with a sparkling crystal chandelier that evokes the world's finest restaurants.
The menu shines with exquisite dishes and composed plates perfect for celebrating life's milestones — alongside a toast with world-class wines.
Club Room: upscale fare with contemporary flair
Club Room
---
Open for: Dinner (Monday–Saturday)
Our Club Room offers upscale dining and a varied menu featuring elevated comfort food perfect for date night — or Tuesday night!
This casual restaurant was recently upgraded to offer a fresh, contemporary feel that rivals the Palo Alto restaurant scene.
The Bistro: garden views and casual favorites
The Bistro
---
Open for: Breakfast and lunch (Monday–Saturday)
The Bistro, Vi at Palo Alto's most relaxed dining venue, offers light fare and a welcoming atmosphere with beautiful garden views.
Our casual breakfast and lunch dishes feature fresh, seasonal ingredients perfect for enjoying over a long catch-up with a friend.
Creekside Lounge: drinks and light bites
Creekside Lounge
---
Open for: Drinks and small plates (Monday–Saturday)
Our stylish, social Creekside Lounge is the ideal spot for a handcrafted pre-dinner cocktail or light bites an evening performance or lecture.
Along with a full menu of wine, beer and cocktails, the lounge also offers a selection of shareable snacks, from charcuterie boards to savory flatbreads and more.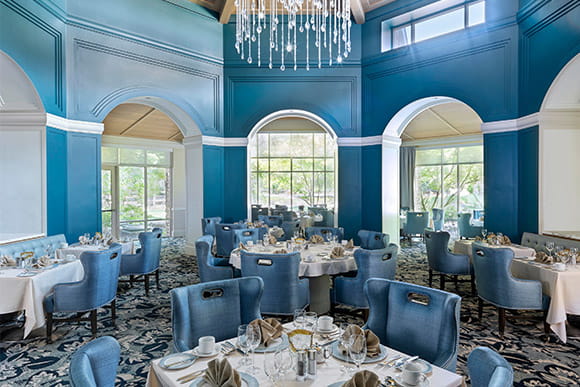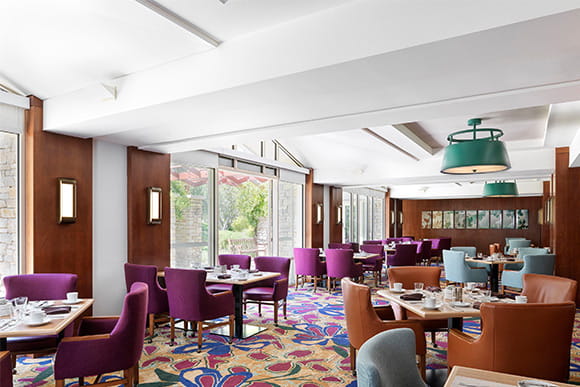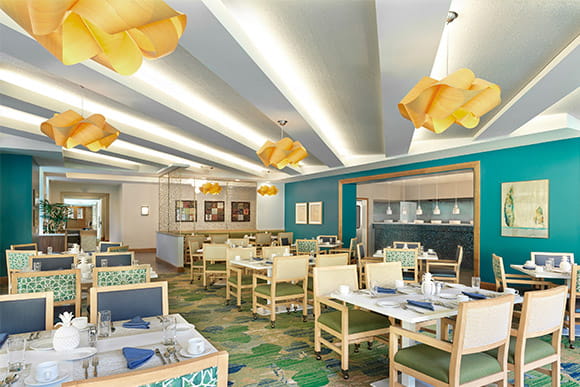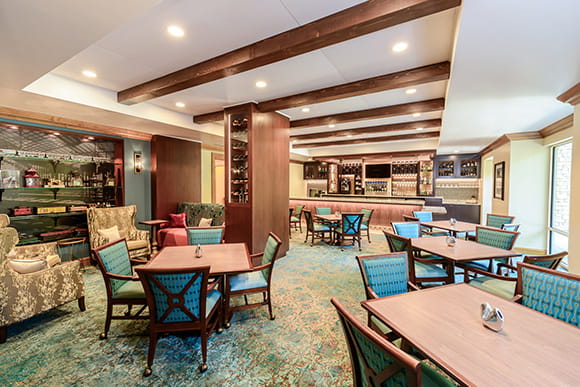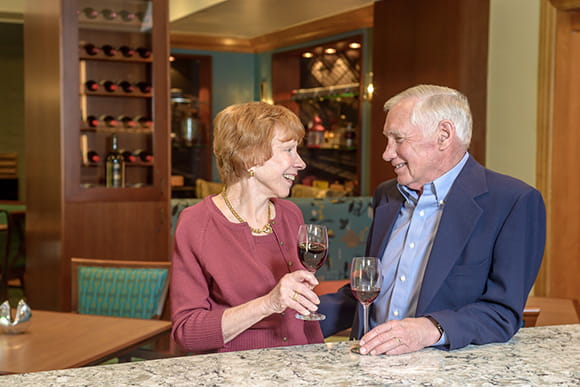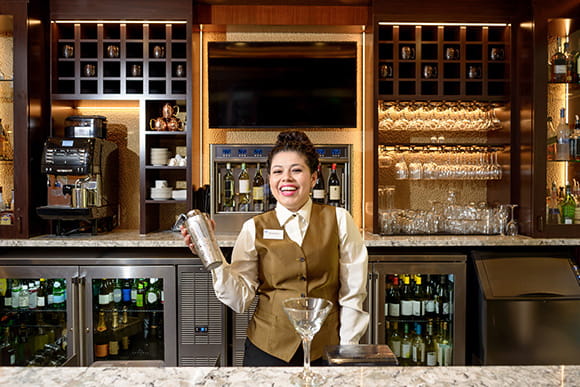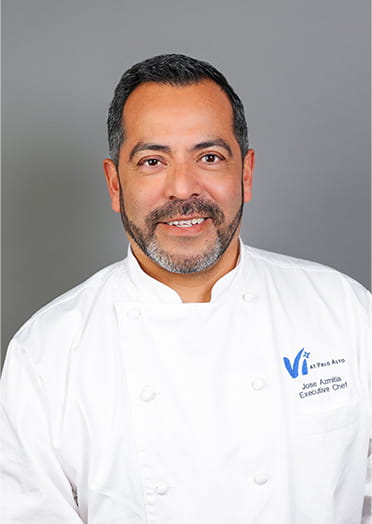 Meet Chef Jose Azmitia
Executive Chef Jose Azmitia oversees Vi at Palo Alto's culinary program including menu creation and food preparation. His professional background includes retirement communities, country clubs, and running his own restaurant.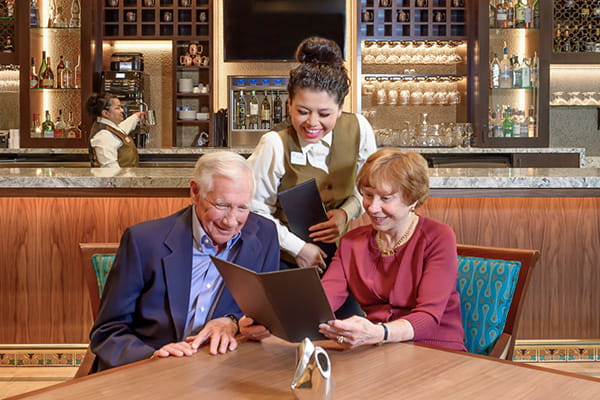 White-glove service
---
Learn more about the hospitality and services that come standard when you become a Vi at Palo Alto resident.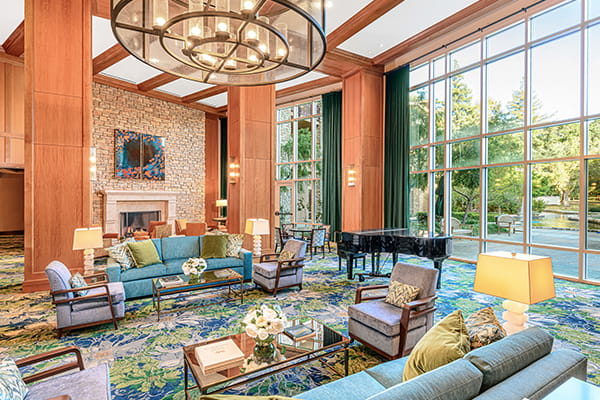 Luxury amenities
---
Get more details on the resort-style amenities that make Palo Alto an exciting place to spend the next phase of your retirement.
Ready to learn more? We're here to answer your questions and get you the information you need.