Upcoming Events
---
We've temporarily altered the way we handle visits and events, but what hasn't changed is our team's dedication. We're here to be a resource, answer your questions and get you the information you need.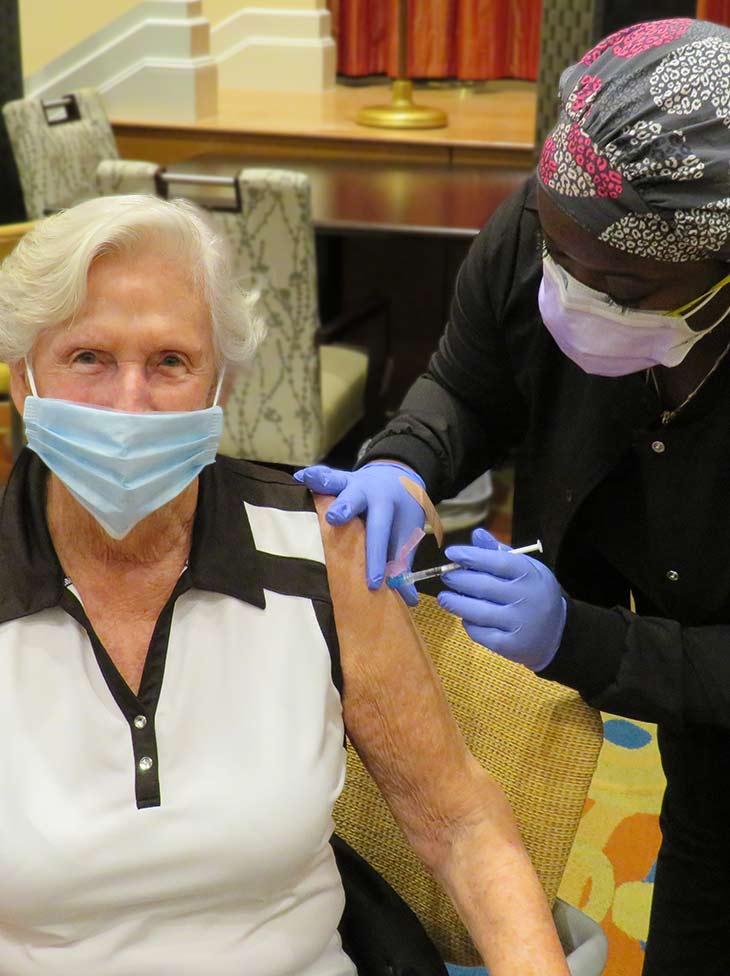 Webinar: COVID-19 Vaccine Myths and Facts
Wednesday, March 3 at 1 PM (EST)
---
The Vi team has been working hard to help our residents stay healthy and informed throughout the COVID pandemic — including on-site vaccine clinics for residents and staff at all of our locations.

Beyond our communities, the effort to get America's seniors vaccinated is ongoing — and understandably, people have a lot of questions! That's why we're inviting you to join us for a free educational presentation and moderated Q&A with Dr. Steven Singer, co-director of Georgetown University's graduate program in Global Infectious Disease (GLID).
---
The scientific and/or medical information provided to you at this educational event is for informational purposes only. It is not meant to provide health care or medical advice tailored to you in any way, and is not a substitute for proper health or medical care provided by a licensed healthcare provider. Always seek the advice of your physician or other qualified health care provider with any questions you may have regarding a medical condition.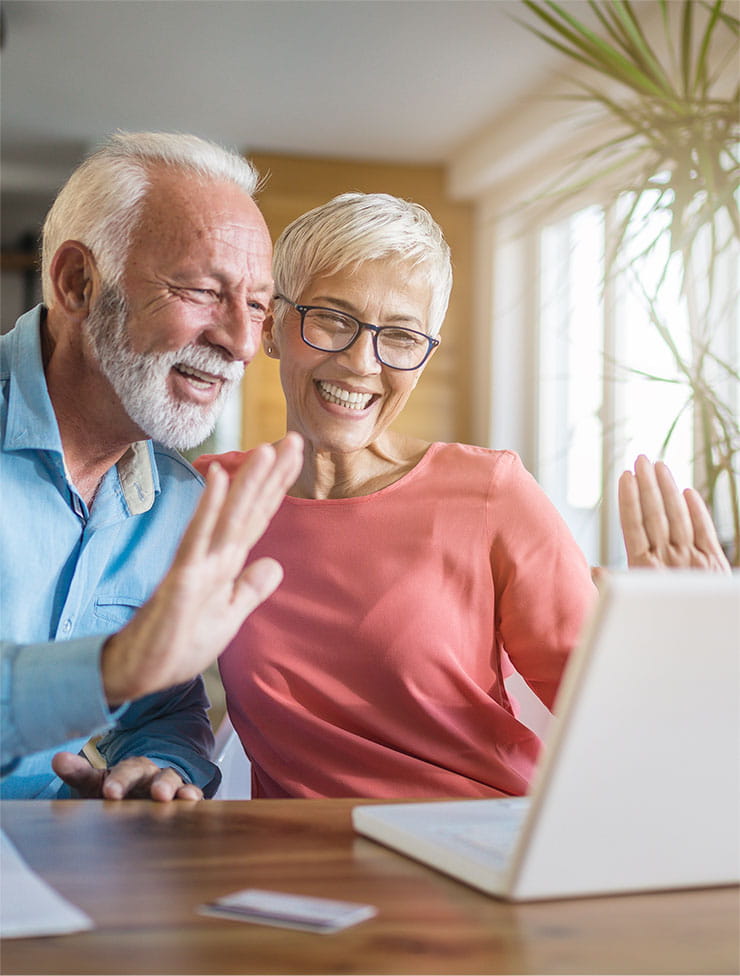 ONLINE EVENT
Resident Roundtable
---
Tuesday, March 30 at 11 AM (EDT)
During our Virtual Resident Roundtable, you'll hear what makes this a singular place to call home from the people who can explain it best: our residents. They'll fill you in on the activities, amenities and services they value, and you'll learn how, together with our staff, they have cultivated a community of friends and neighbors.
To register, click the link below or call us at (888) 961-4144.
Keep up with the latest at Vi at Lakeside Village
5 reasons why the Vi lifestyle continues to be extraordinary
Keeping our community vibrant is the Vi at Lakeside Village Lifestyle team's focus every day as they curate programs intended to help residents feel engaged, fulfilled and connected to one another—even in this time of physical distancing.
In this issue of Good to Know, you'll get a taste of what "living well" could mean to you at Vi at Lakeside Village.
Ready to learn more? We're here to answer your questions and get you the information you need.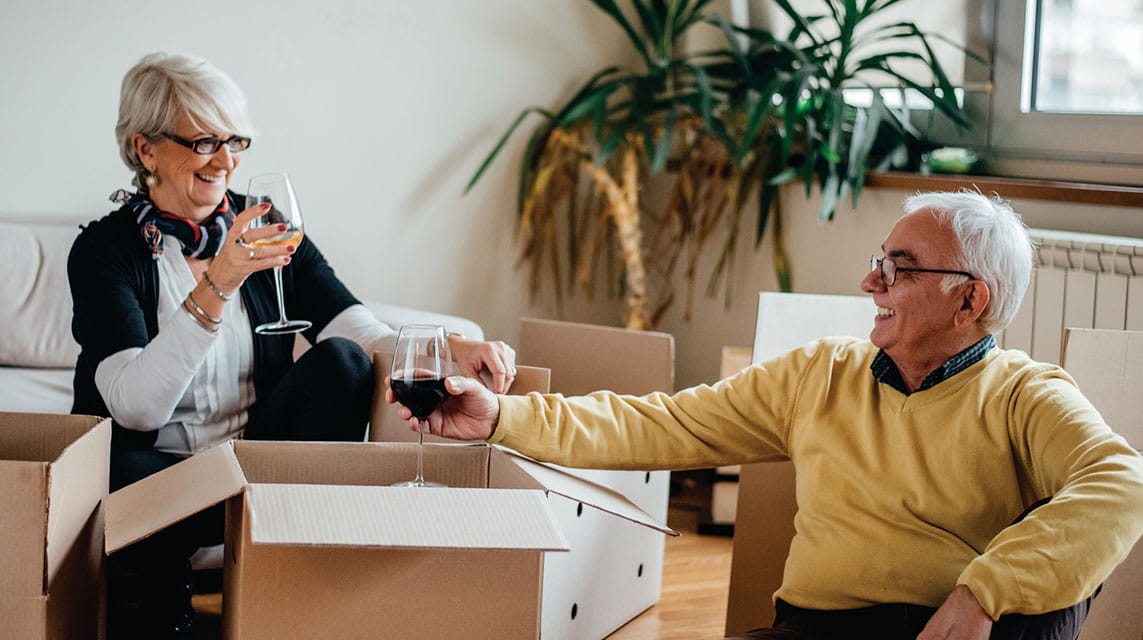 Getting started
---
Thinking about where to spend the next phase of your retirement? You probably have a few questions. And we're here to help!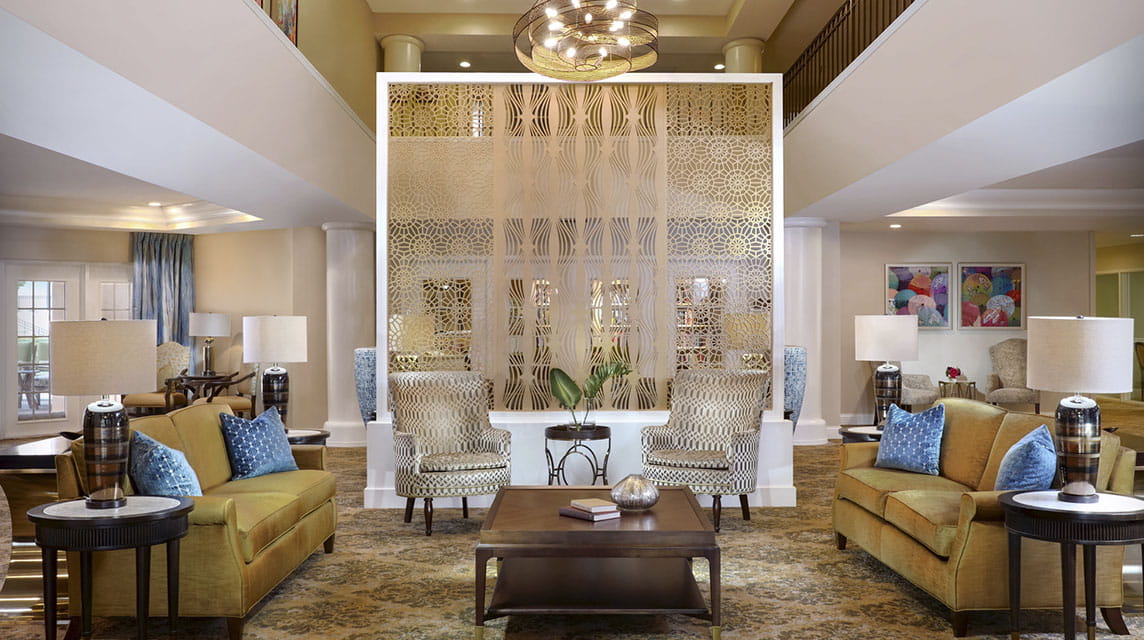 Our community
---
Get to know Vi at Lakeside Village, where extraordinary service comes standard and living here means living life to the fullest.