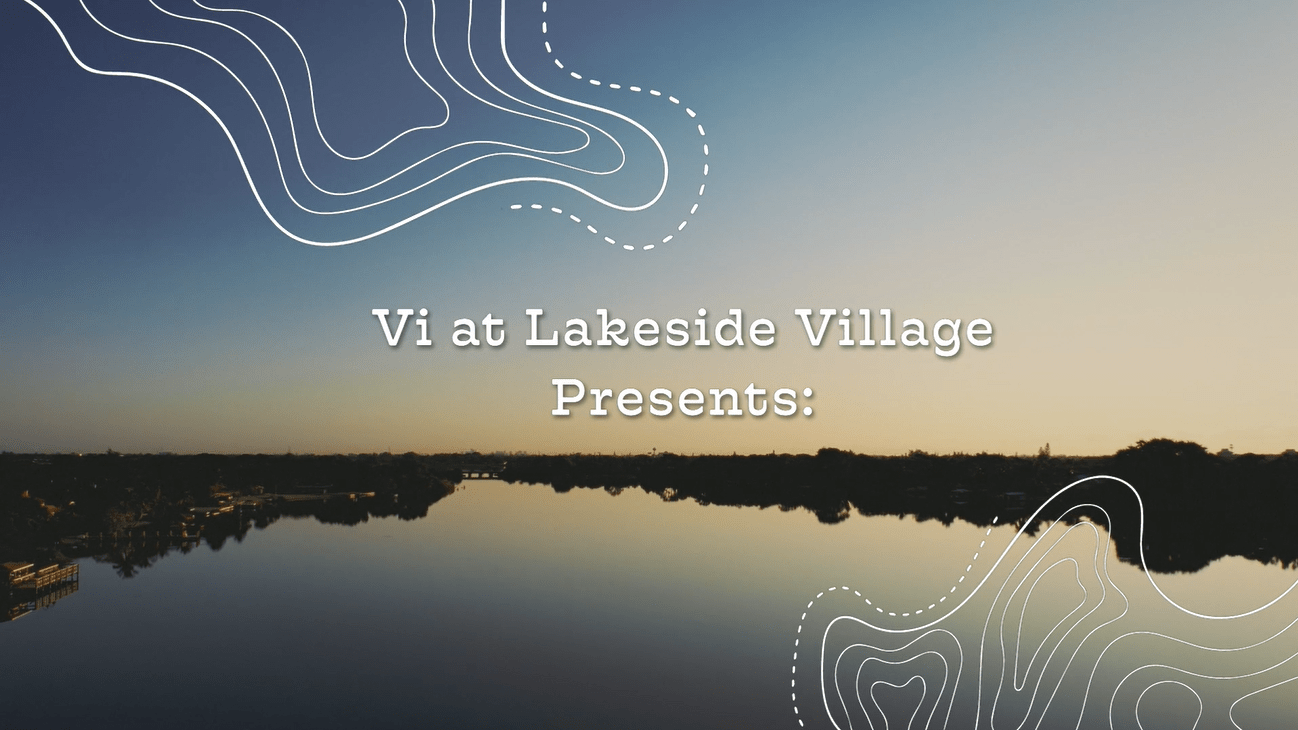 The club, led by Fitness Coordinator Angela Swiderski, offers residents the opportunity to visit local parks, beaches, nature preserves, equestrian centers and more in a social and welcoming group setting.
Embracing the splendor of South Florida, together
Resident Thelma Myerson is an amateur photographer with a special love for wildlife. Though she's lived in Palm Beach County for over 20 years, moving to Vi at Lakeside Village and signing up for club outings has given Thelma the opportunity to explore places she's never been before—and snap photographs of birds, landscapes and waterfronts on excursions.
One of her favorite outings was a visit to the Hypoluxo Scrub Natural Area, 97 acres of protected scrub and flatwood land with hiking and nature trails.
"We walked through quite a rustic area," said Thelma, "and we were lucky to see a big tortoise digging its nest!"
The club is also a way for residents to connect with each other outside of the community.
Angela, a lifelong fitness enthusiast, believes it's important for residents—and all seniors—to have the opportunity to stay active outside of the gym.
"Residents work on their fitness skills and participate in classes here at Vi," said Angela. "These nature trips, however, are a chance to practice their skills in a real-world environment. Walking over dirt, grass, mulch, paved surfaces and steps helps residents learn to navigate and practice their skills, plus get a little bit of exercise."
Resident Lana Mayer, an avid tennis player and dedicated participant of Angela's fitness classes, likes to attend the club's outings as another opportunity to get outdoors and move.
"I think it's important to stay active for my mind, for my well-being," said Lana.
Singular lifestyle, singular community
Between club outings, residents of Vi at Lakeside Village still have the opportunity to get outside and explore—without having to leave the community, which is home to many natural wonders of its own, all accessible by walking trails and a community dock.
On any given day, visitors of the dock and passengers on the Living Well can expect to see Muscovy ducks, herons, limpkins and more.
"I feel extremely fortunate to be able to be in this community, where I wake up in the morning and open my blinds and have the sunshine coming in and have people smiling at me and welcoming me," said Lana.
Added Werner, "You can't ask for more."
Glad to be connected!
We're so glad you reached out!

We'll be in touch soon to share expert insights and resident perspectives that we hope are helpful, and one of our team members will also be reaching out to answer any questions you may have.