Glad to be connected!
There's a lot to consider when embarking on the next phase of retirement—and contacting us is a big step. (Well done!)

We'll be in touch soon to share expert insights and resident perspectives that we hope are helpful, and one of our team members will also be reaching out to answer any questions you may have.
Resident and certified fitness instructor Laura Ensign brings energy and fun to neighbors
For Laura and Tom Ensign, retirement never meant slowing down.
"We like to keep busy and help people whenever we can," said Laura.
For Laura, her passion for helping people found an outlet in a second career: fitness instruction.
Retired but not retiring
"I was taking classes at a gym, and the instructor asked if I'd be interested in training to be an instructor myself. And I thought, 'What the heck? I'll give it a try,'" said Laura.
After an extensive training and certification process, she was certified to teach fitness for active older adults. Laura teaches at multiple retirement communities across the Scottsdale area.
"I love it! Six years later and I'm still teaching."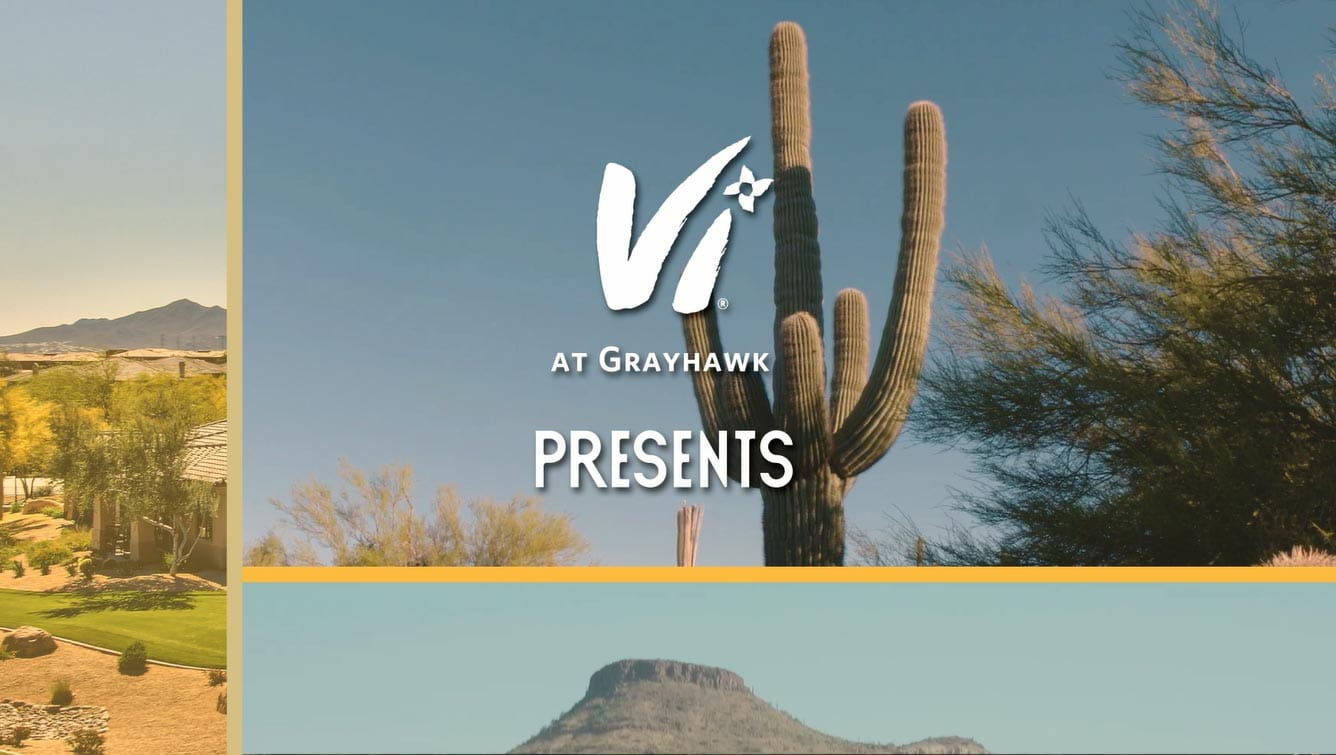 Welcome home to Vi at Grayhawk
When the couple was ready to take the next step in their retirement journey by moving to a Life Plan Community, Vi at Grayhawk was at the top of their list.
"Vi at Grayhawk just fit our lifestyle," Laura said. "It's vibrant and busy, friendly and welcoming. We just knew it was the one for us."
That decision was confirmed for the couple only one month into their move, when the pandemic changed just about everything—except the can-do spirit of the community. Staff quickly mobilized to offer residents enriching online experiences, from fitness classes to lectures, keeping the community buzzing and resident calendars full even as the rest of the world slowed down.
Laura took her own professional fitness classes online too, teaching her clients at other communities over Zoom. But she missed the in-person connection with her clients and helping them meet fitness goals.
"The most rewarding part about being a fitness instructor is connecting with people," she said.
Building friendships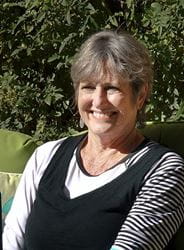 Thanks to the community's ample outdoor space, from patios to walking paths, residents were able to continue connecting with each other safely outside. It was on Laura's casita patio that one of her new neighbors encouraged her to considering leading an outdoor workout for their friends. And she jumped at the chance to get back in front of a class.
"We did one class, and we all loved it," Laura said. "So we started meeting three times a week in one gal's backyard."
The ladies would gather in the morning to get moving and, not surprisingly, to chat.
"They are actually the hardest class I've ever taught because we just talk throughout the class, but it's fun," said Laura with a laugh.
These classes, which were "a little working out, a lot of chat," helped deepen ties to a community she already loved.
"We have a great group of people right here where we live. We've gotten to know each other really well and just love everybody who's here," said Laura.
Looking forward
As Vi at Grayhawk begins to resume its pre-pandemic pace, the couple is looking forward to taking full advantage of the community's many features.
"We just know it is going to be even better. We can't wait until everything opens up again and we can get to experience all of the amenities that they have here," Laura said.