Gathering spaces
---
Phases 1 and 2 give a fresh look to many of the community's common spaces, from the hallways and fitness room to the card room and pool. Work on the front lobby, library and living room will be completed mid-year 2023.
Grounded as the social activity hubs of the community, each of the function spaces stand strong on their own while providing ease of flow between areas and events. A neutral yet dynamic backdrop is accented with decorative lighting, creating an added layer of detail. Saturated palettes incorporate diverse and fun patterns mirroring the energy of the space.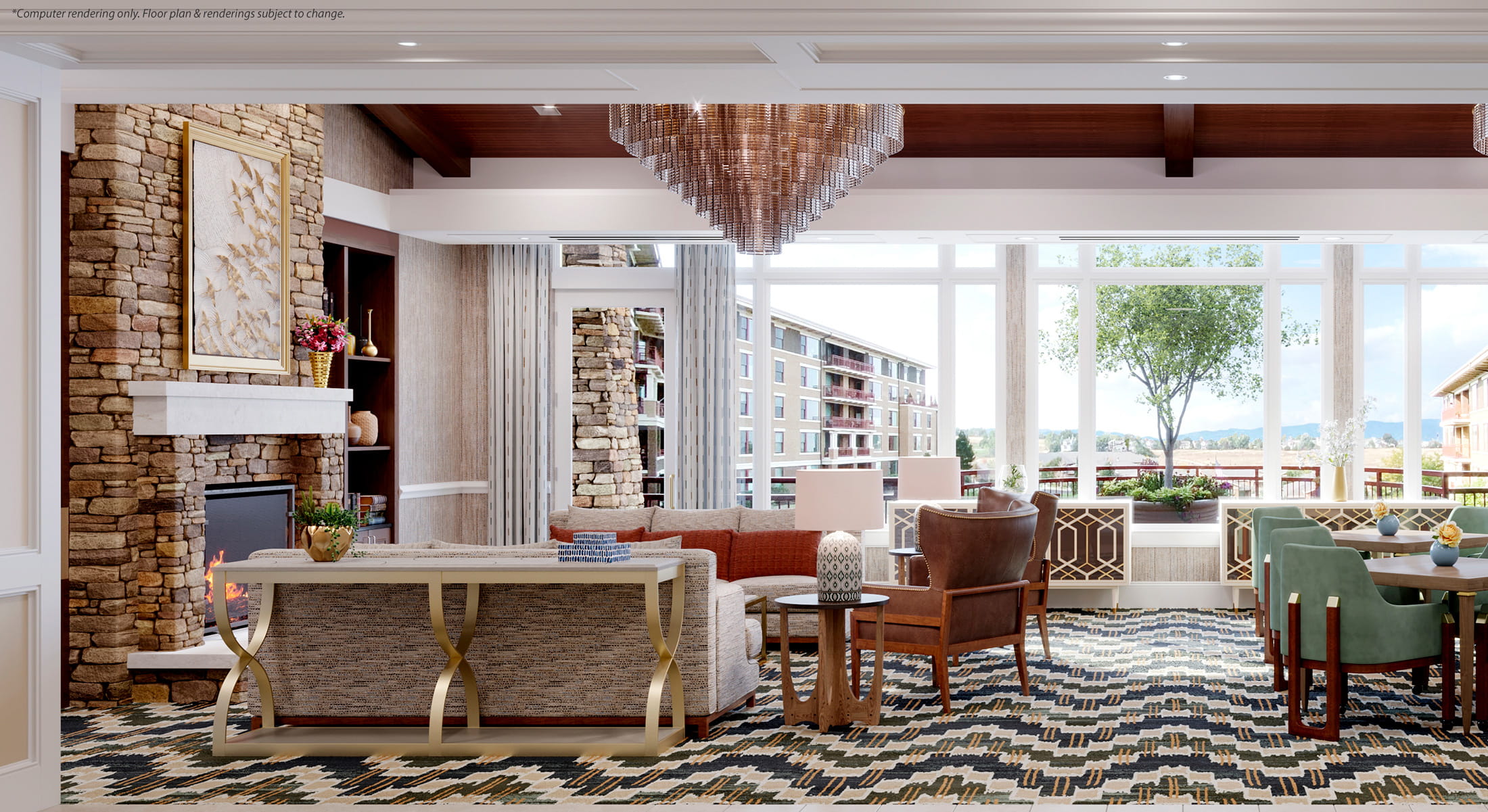 Restaurants
---
Phase 3 will focus on Vi at Highlands Ranch's restaurants. A timeline is yet to be established but promises to create an atmosphere as exciting as the community's dining program, helmed by Executive Chef Greg Strickland.
In addition to the beautiful restaurants featured below, Vi at Highlands Ranch will soon also offer a new grab-and-go dining concept. The program will provide high-quality meals—on par with the Vi at Highlands Ranch restaurant experience—that can be enjoyed where and when residents like, ensuring they enjoy Vi's dining on their terms.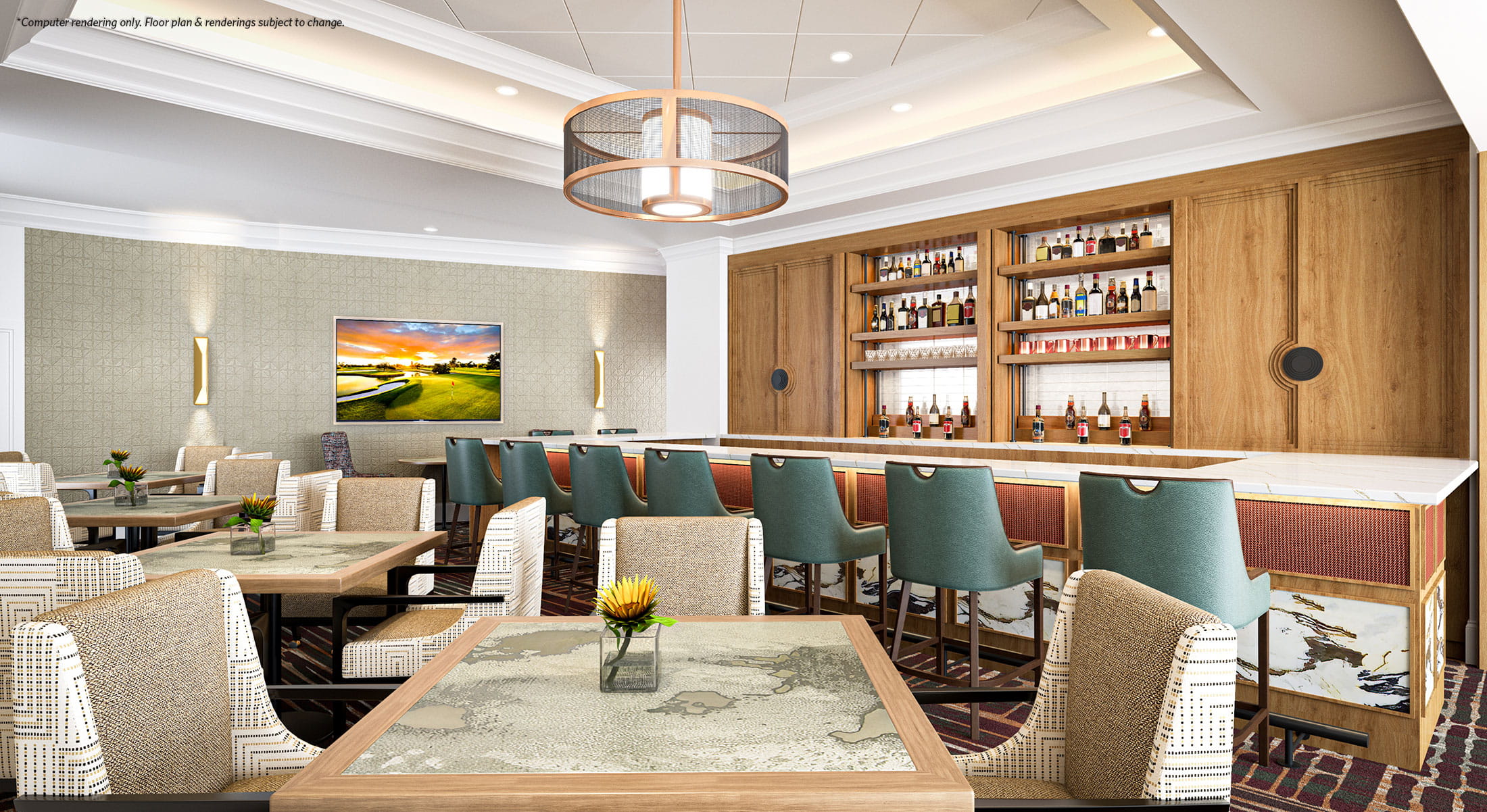 Bar and casual dining
Saturated earth tones, Colorado's gemstone of aquamarine, and subtle gold tones give a nod to the newly discovered landscape of 1859 and elevate the bar experience. Subtle hints to rail lines are sprinkled throughout, reflecting the exciting haul of gold from the mountains during the gold rush.
Just as the Fifty-Niners experienced an iconic moment in time, the residents will find a newfound sense of community in their already beloved space.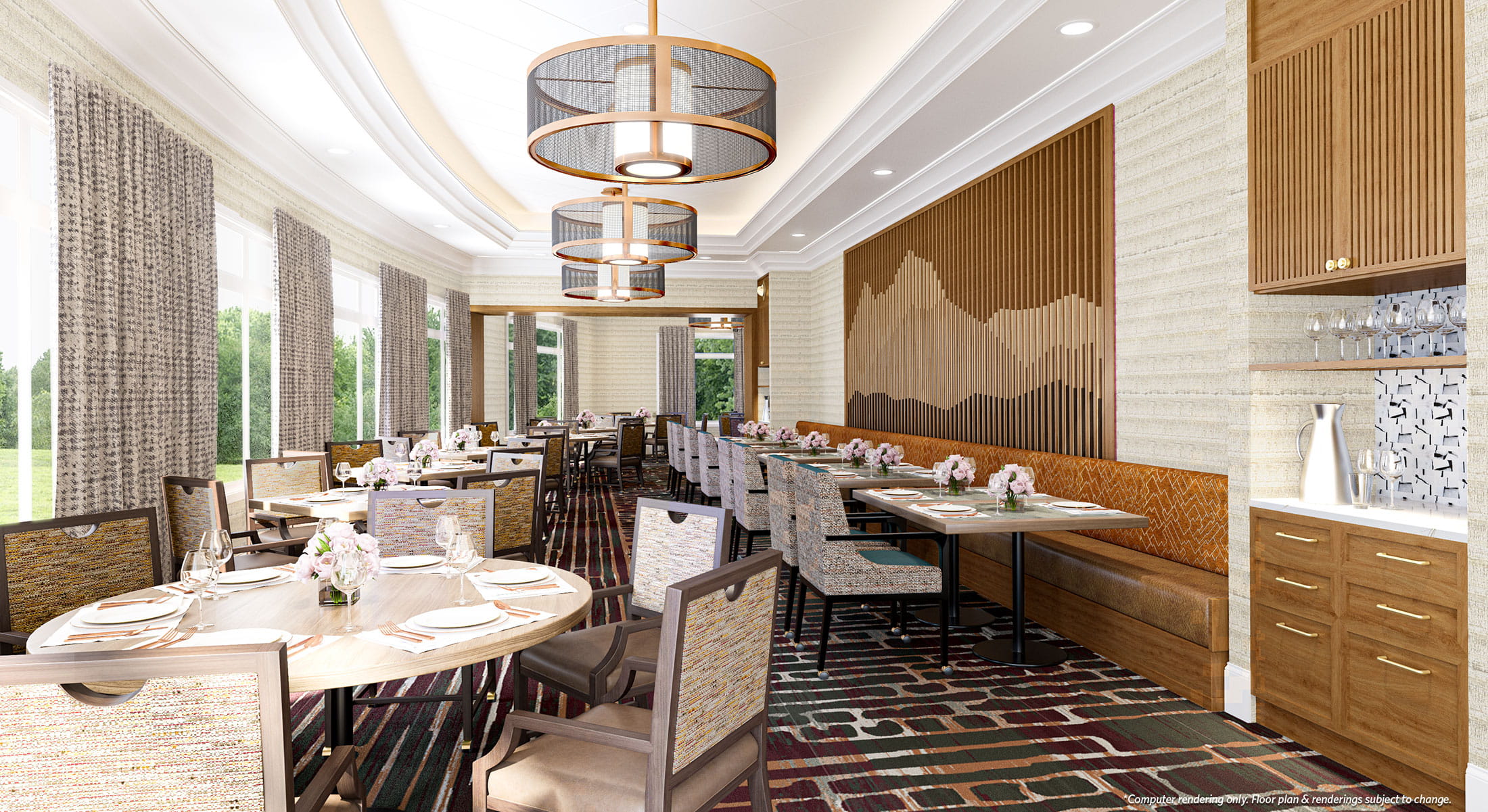 FORMAL DINING
Mount Rosa
Mount Rosa pays tribute to Rose Kingsley, the first woman to conquer its peak, by honoring her adventurous spirit as well as importance in the community during Colorado's early days. Literary materials nod to the academic aristocrat she once was and pay tribute to the library she founded in Colorado Springs.
Design features throughout invigorate the senses, like mementos of the hiking journey from start to summit. Patterns found in the journey's preparation pair with those recognized in nature, imitating the heartwarming experience unearthed on the trails and reviving a familiar space with deeper roots and refreshed palette.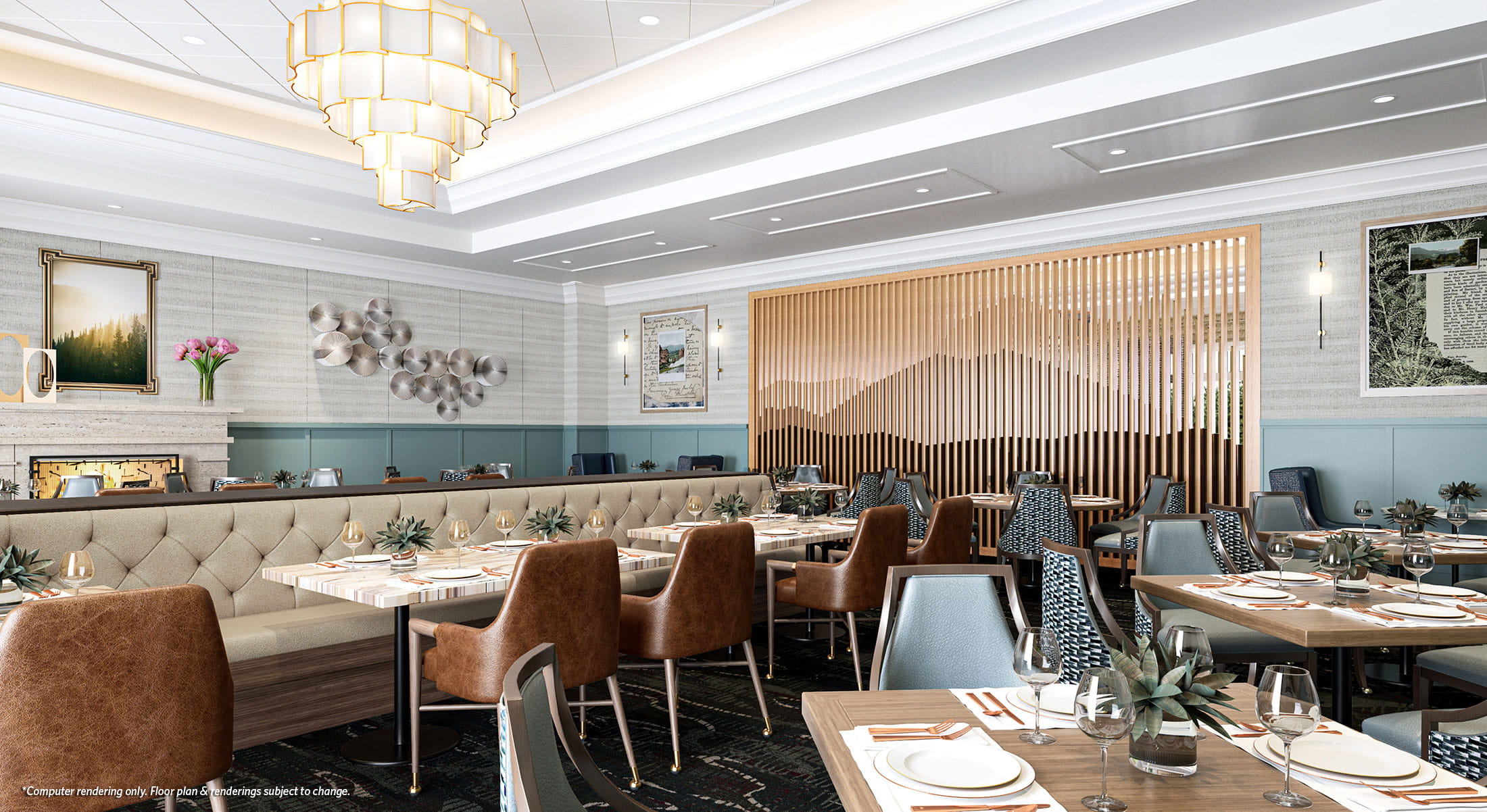 Form successfully submitted
Thank you for inquiring about our exciting renovation. A member of our team will contact you within two business days to follow up on your inquiry.