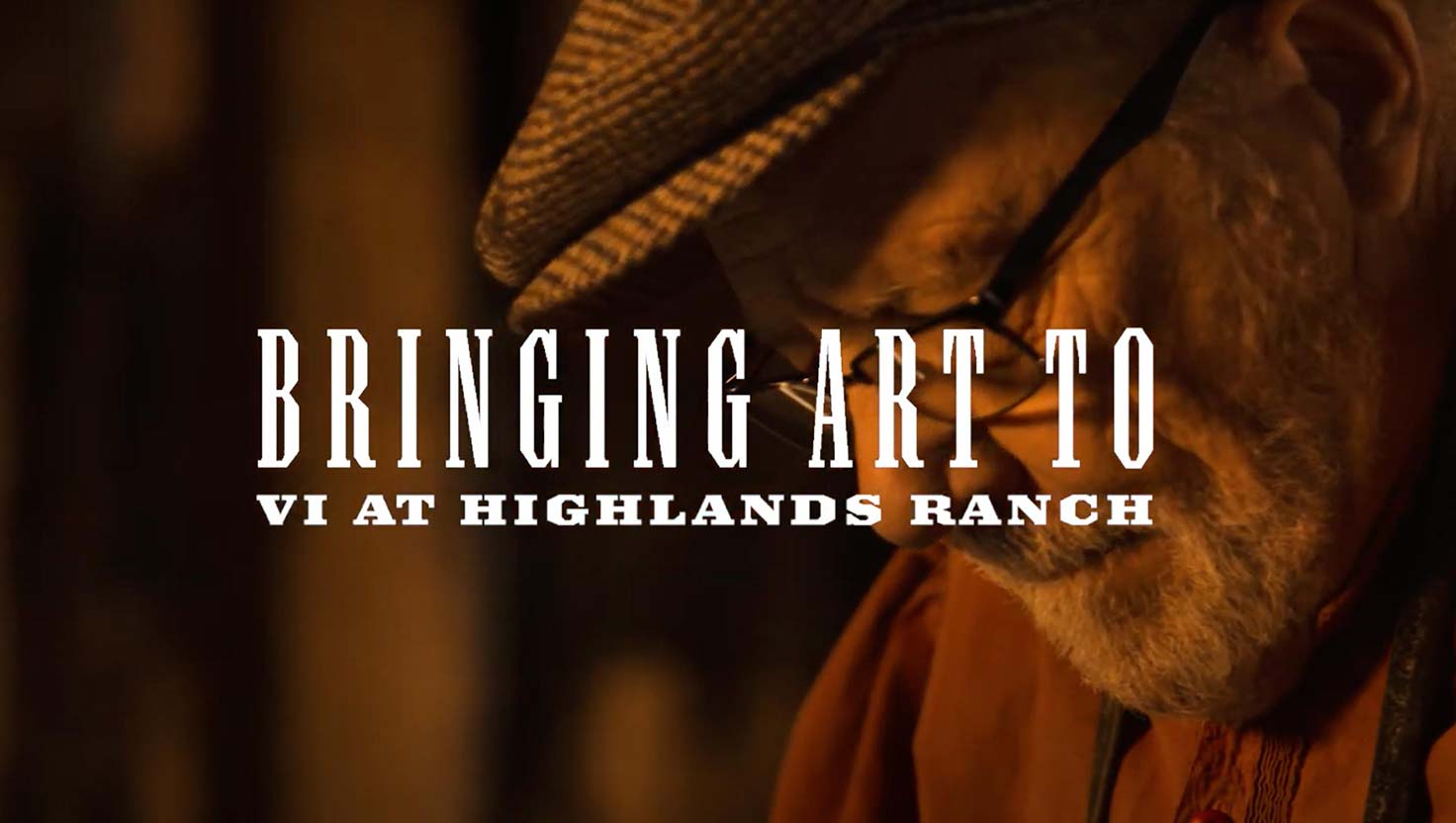 Retirement Lights an Artistic Spark for Vi at Highlands Ranch Resident
For Vi at Highlands Ranch resident Chuck Jackson, art was always a passion, but never a profession. As a physician, he found it difficult to find the time and space to pursue the art forms he enjoyed most. Instead, he savored the occasional vacation and long weekends he and his wife were able to spend at the John C. Campbell Folk School, an art school in North Carolina. "We got very involved in the school, teaching, and I was on the board of directors," said Chuck, "but my art, blacksmithing, really only blossomed in retirement. I just didn't have the time before then."
An Artful Retirement
"I've always appreciated art. You name it, I've dabbled in it—photography, pottery, woodworking, all of it. But when I discovered blacksmithing, it just sounded like the kind of artwork I might really be interested in pursuing more," said Chuck.
Thirty years after he started blacksmithing, Chuck found an opportunity to regularly hone his craft. At an event at the Littleton History Museum, just a short drive from his home at Vi at Highlands Ranch, he learned the museum would soon be without a volunteer blacksmith. "I went straight to them and said, 'I know how to blacksmith,' and they said, 'Great! When can you start?'"
Now, two days a week, Chuck volunteers as the blacksmith at the Littleton Museum. He fascinates museumgoers and local school groups with his time-honored techniques while creating his signature steel flowers, which are sold in the museum's gift shop. "They really enjoy seeing me work, and I love the oohs and aahs of the kids as they come through," he shared.
He is also able to use his time in the blacksmith shop to produce his own work. "The museum gave me an outlet to practice what I do and produce art for shows. I can give it my devoted attention two days a week. But basically, it's just my way to have fun," he said.
Sharing Art with His Neighbors
One of the first questions Chuck gets from his neighbors at Vi when they learn he is a blacksmith is whether he has a forge at home — because they want to know where they can watch him work. "It makes me laugh," he said, "because I can't have a coal forge on my patio." Instead, Chuck arranges tours of the museum with the help of the Lifestyle Department at Vi at Highlands Ranch so his neighbors can watch him create in his shop.
He often showcases pieces from his blacksmith shop in the community display cases alongside the artwork of fellow Vi residents. Additionally, every two years, the community hosts a three-day art extravaganza where residents can exhibit multiple pieces. The art show encourages nearly every artist in the community to share and features a variety of mediums, from paintings and ceramics to needlework and woodcarvings. But there is still just one blacksmith. "I am the only blacksmith that I'm aware of! Maybe the others just haven't shown up yet," laughed Chuck.
Vi at Highlands Ranch is a luxury senior living community located just south of Denver, Colorado. A life plan community that has it all – top-notch service, outstanding amenities, a plethora of activities and a welcoming community – Vi at Highlands ranch is redefining the senior living stereotype. Want to learn more? Plan your visit today!