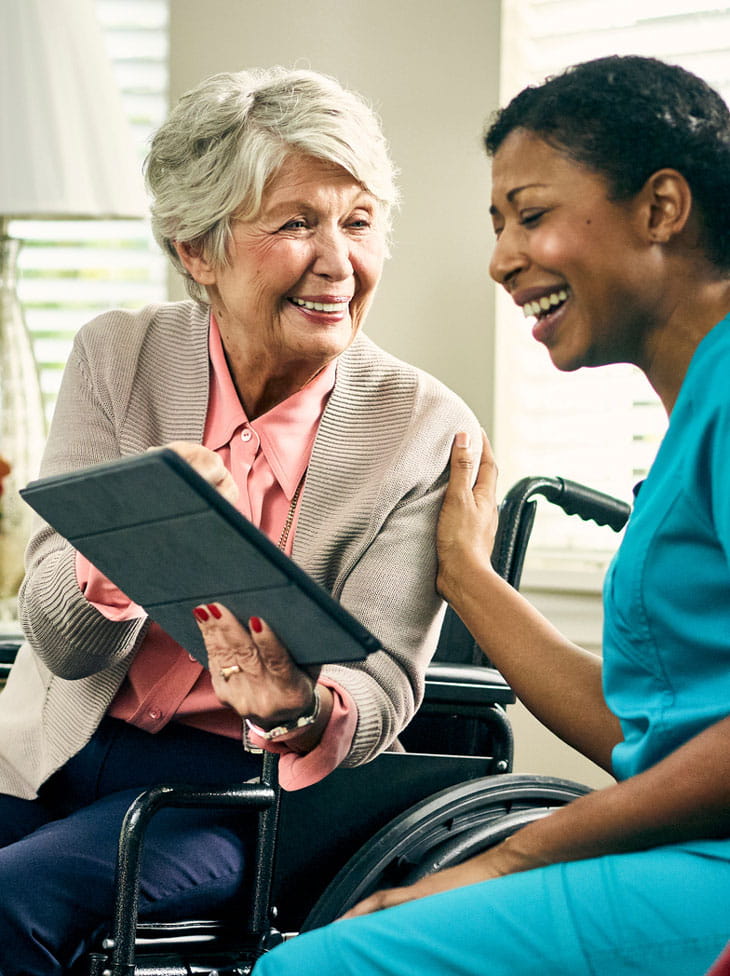 ---
Skilled nursing facilities provide inpatient rehabilitation and medical treatments from licensed nursing staff.
A primary doctor or medical care team is the best judge of when skilled nursing services are needed, and seniors may require this care for several reasons. Some stays in skilled nursing are shorter term as patients recover from surgery, injury or a stroke. Others are longer term if a senior is living with a chronic, debilitating, or progressive condition.
In any situation, the goal of skilled nursing is to provide a caring and safe environment where seniors can work to regain or maintain the highest level of independence for as long as possible.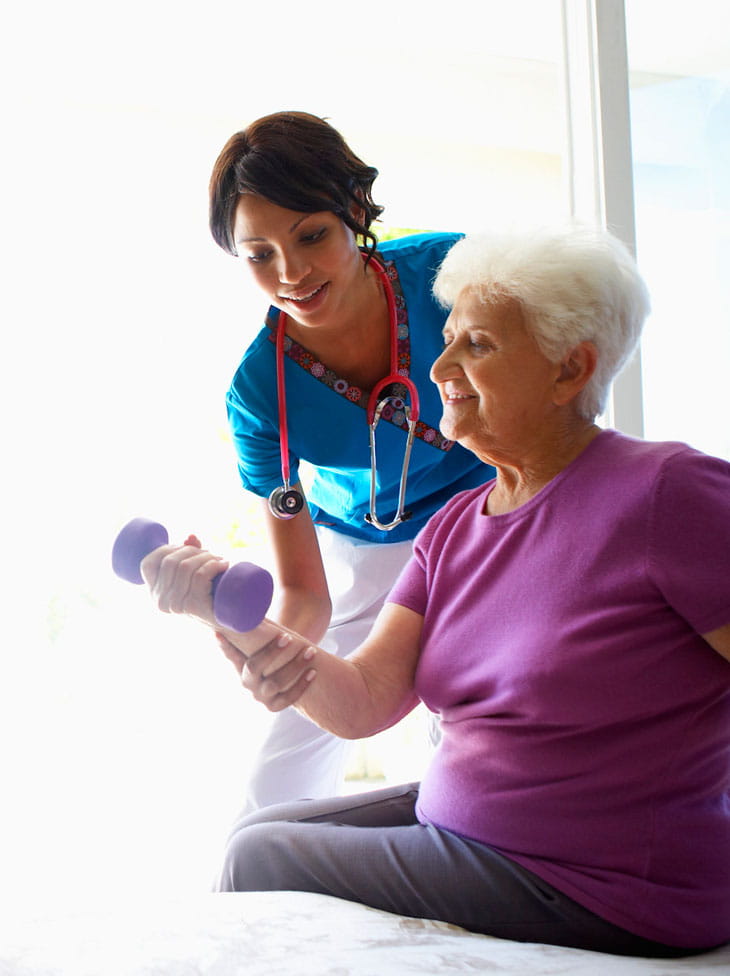 Examples of skilled nursing care
---
In collaboration with a resident's primary doctor and family, skilled nursing staff will determine the right course of treatment based on those needs. Skilled nursing therapies may involve a combination of the following:
Physical, speech and occupational therapy
Assistance achieving progress toward set goals in activities of daily living (ADLs)
Wound management, intravenous or intramuscular injections, observation, and assessment for change of conditions
Medication management, administration and monitoring
Teaching about new clinical conditions (diabetes, new colostomy, etc.)
Skilled nursing in Vi communities
---
Skilled nursing is part of Vi's continuum of care, offered in the care centers at our 10 CCRCs across the United States.
Residents who enter Vi communities in independent living begin to build relationships with our staff from the moment they move in. With those relationships come a deeper understanding of each resident's unique health needs as they evolve.
Should residents need skilled nursing for any reason, they can access care from compassionate caregivers who understand their health history. Some residents may be directly admitted to our care centers — and, of course, we'll begin building relationships with them from day one, too.
Glad to be connected!
There's a lot to consider when embarking on the next phase of retirement—and contacting us is a big step. (Well done!)

We'll be in touch soon to share expert insights and resident perspectives that we hope are helpful, and one of our team members will also be reaching out to answer any questions you may have.