THE Vi ADVANTAGE
Life on your terms. A plan for when you need it.
Service
From staff that know everyone's name to a 24-hour concierge, service is our top priority.
Stability
For more than 30 years, Vi has been committed to investing in our communities.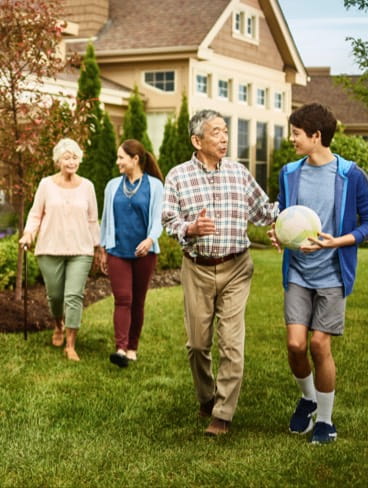 What's a Life Plan Community?
A rich, fulfilling lifestyle and access to top-quality future care: It's not a tall order to want both. Today's retirement communities were designed with today's older adults in mind.
These modern Life Plan Communities feel more like resorts, with beautiful surroundings, delicious food, and endless options to fill your social calendar. Also known as Continuing Care Retirement Communities (CCRCs), they also offer a variety of residential options, from independent living to assisted living, with some offering skilled nursing and memory care, too.
Life Plan Communities provide living and planning options that aim to put prospective residents' lifestyle needs and goals at the forefront.
Glad to be connected!
There's a lot to consider when embarking on the next phase of retirement—and contacting us is a big step. (Well done!)

We'll be in touch soon to share expert insights and resident perspectives that we hope are helpful, and one of our team members will also be reaching out to answer any questions you may have.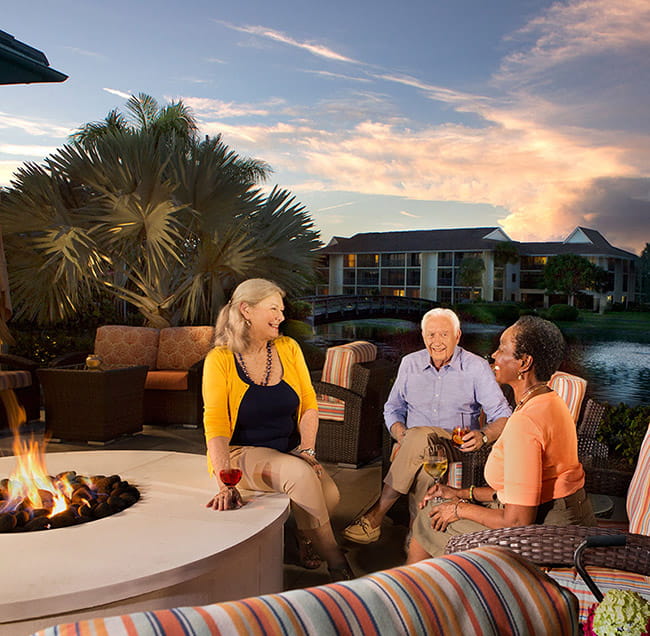 Resident satisfaction
---
We measure our success through resident satisfaction. We survey our residents every other year to gauge satisfaction about topics like housekeeping, food and beverage services, lifestyle programming, and care.
In 2018, more than 90% of Vi residents responded, and overall satisfaction was 91%. Additionally, 95% of respondents say they would recommend their community to a family member or friend — and 82% of them already have.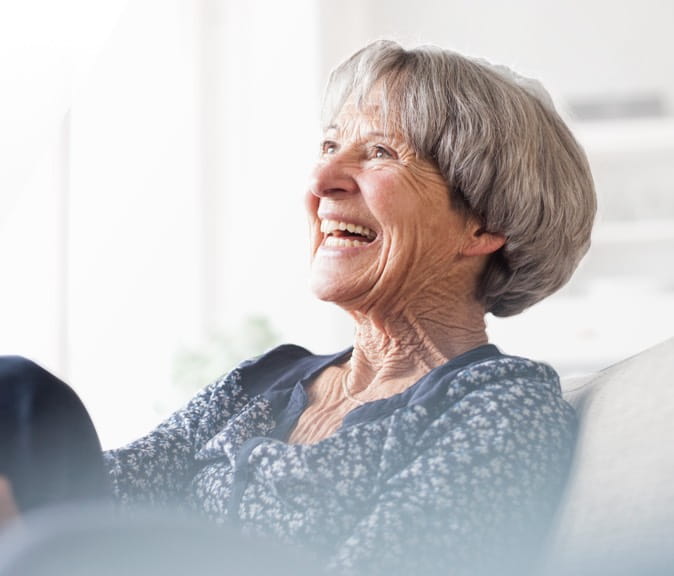 LIVING WELL AT Vi
Nurturing every resident's mind, body and spirit
---
Living Well is our name for Vi's community lifestyle programming, created to engage and energize our residents in every aspect of their lives.
A HERITAGE OF HOSPITALITY
Redefining senior living for more than 30 years
Founded in 1987, Vi first offered rental senior housing under the name Classic Residence by Hyatt. These communities were designed to translate the Hyatt brand's renowned luxury and hospitality to the retirement world.
Vi acquired its first Continuing Care Retirement Community — Bentley Village in Naples, Florida — in 1992, beginning our trajectory into our current model. In 2010, Classic Residence officially rebranded as Vi (pronounced "vee"), derived from "vida," the Latin word for "life."
Throughout Vi's history, we have maintained our commitment to helping seniors live independent lives on their terms, and provided a nurturing environment for our employees to build fulfilling careers of service and care.
In 2017, Vi celebrated its 30th anniversary. We have grown to 10 vibrant communities across the United States, and today more than 4,000 seniors proudly call Vi home. We support more than 2,900 employees in our corporate and community offices who are deeply committed to the care of our residents.