5:00 PM CST, Thursday, September 21, 2017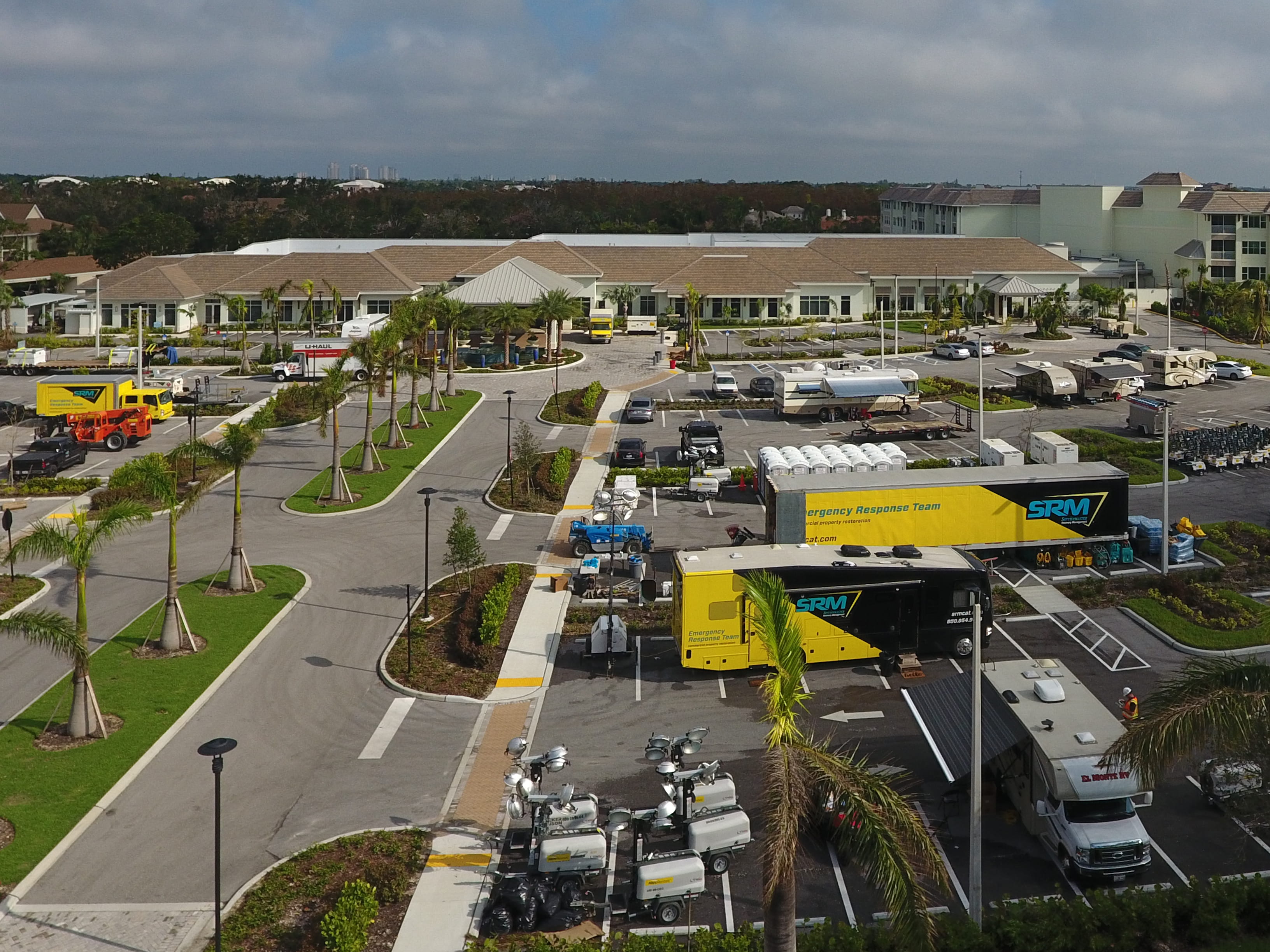 Thank you for your patience as we work through the aftermath of Hurricane Irma.
Current conditions at the community are not yet safe to return, and our residents remain at their evacuation sites. We are in the process of relocating some Skilled Nursing residents to the Imperial Naples and Life Care of Estero so that they can be closer to home.
We encourage you to monitor this site, or call our toll-free number (866) 416-0225, for updates related to residents' ability to return safely to their community. You may also reach us via email at emergencyinfo@Viliving.com.
At Vi, our primary concern is the well-being of our residents and staff. We appreciate your support and cooperation during this situation.
Community Update:
Vi at Bentley Village
Vi at Bentley Village residents remain at their evacuation sites. We have established this section of our website to provide you with timely information on Hurricane Irma's impact on Vi at Bentley Village.
The process of assessing all buildings for storm related damage and scheduling emergency repairs continues. Unfortunately, it appears that our Skilled Nursing and Assisted Living buildings received the worst of the damage. We also estimate that approximately 158 Independent Living homes received some form of damage. We appreciate your continued patience while we formulate a plan to specifically inform residents of the status of their unit. In addition, both clubhouses were also impacted. We are working tirelessly to remove debris, fallen trees, and damaged materials and make temporary roof and window repairs in order to make the Community safe for residents and staff to return. At this time we have approximately 200 workers at the Community working on repairs and clean-up. Our emergency response team from ServiceMaster and QCI Mold and Water Damage along with our "A" Team of engineers from the Corporate Office and other Vi communities have been at the Community from the moment we were permitted to return. An extensive amount of work remains to be done prior to residents being able to safely return to the community, but we are making significant progress each day.
Water infiltration due to hurricane winds and rain is deemed contaminated therefore we are forced to replace significant areas of drywall and carpeting in the Bentley Care Center, the Assisted Living building and both the East and West Clubhouses. Dehumidification efforts are in place for all buildings and temporary roof and soffit repairs are underway. Window testing and repairs are also in progress. Repairs and remediation to the Bentley Care Center and Assisted Living building remains our number one priority.
Electrical service has been fully restored to the Community, but today we are experiencing a partial failure impacting part of the Community. The "Water Boil" order and curfew have been lifted. In addition, as of yesterday the County reported that the sewage system seems to be stable and they were able to manage all of the flows without sewage system overflows.
Due to the extent and nature of required repairs, we do not anticipate conditions at Vi at Bentley Village to improve significantly enough for residents to be able to safely return for at least a few weeks. We will more precisely update our residents when we have a clear estimate.
Residents who evacuated independently will not be permitted to return and gain access to the community. Conditions at the community are not currently fit for habitation. In addition, residents who evacuated independently will not be able to join residents at our evacuation site in Orlando at this time but may call Penny Smith at (407) 597-3366 to be placed on a wait list.
* Residents who were evacuated to the Gaylord Palms Hotel and the Villas of Grand Cypress Hotel have relocated to the Hilton Orlando Bonnet Creek Hotel.*
Vi at Bentley Village evacuated community residents on Wednesday, September 6th. Independent Living residents (who have not made other arrangements) have been evacuated to the following hotels in the Orlando area:
Hilton Orlando Bonnet Creek
14100 Bonnett Creek Resort Lane
Orlando, FLA 32821
407-597-3600
Assisted Living and Memory Support residents will be evacuated to:
Tapestry Senior Living
2516 W. Lakeshore Drive
Tallahassee, FLA 32312
850-536-8600
Skilled Nursing residents will be evacuated to:
Village on the Green
500 Village Place
Longwood, FLA 32779
407-571-5440