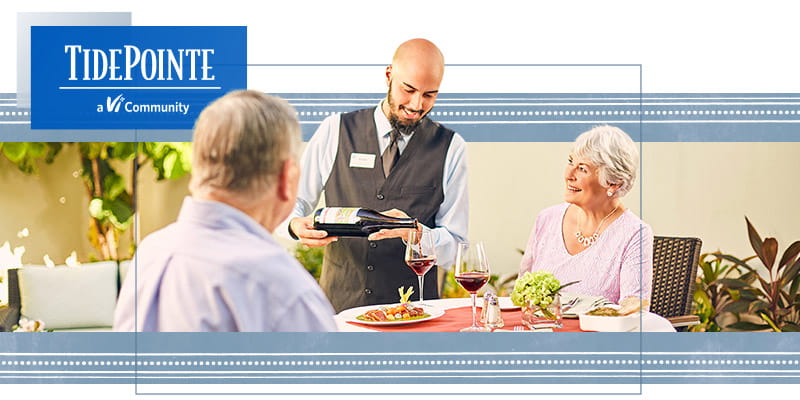 Discover TidePointe Open House
Wednesday, October 27
10:00 AM - 11:30 AM
Thursday, October 28
10:00 AM - 11:30 AM
SOLD OUT
Wednesday, November 3
10:00 AM - 11:30 AM
Thursday, November 4
10:00 AM - 11:30 AM
Be our guest for small group tours and an exclusive overview of island life at TidePointe, a Vi Community. The Discover TidePointe Open House brings you face to face with our brand of luxurious senior living and features four dates to choose from.
Learn more about TidePointe Membership during a presentation from Sales Director Dene Wilmot, see our community spaces and available listings, and enjoy a spectacular lunch in our Magnolia Dining room from our award-winning culinary team.
To help facilitate social distancing, capacity will be limited. RSVP now, and come discover a community worth treasuring.
Our team works hard to make it as easy as possible for you to connect with us. Whether you prefer email or phone, want to visit the property, read over a glossy brochure or just stay in the loop - we are here to provide you with the necessary information.
THANK YOU FROM Vi
Thank you for submitting your note to us. A member of our team will contact you within two business days to follow-up on your inquiry. If you would like to speak to someone on our team immediately, please contact our office at the number below.