On a day like any other, Laurie Liscomb, a Member of TidePointe, a Vi Community, was on the phone with her friend Claudette Engvall, a resident of Vi at Grayhawk in Scottsdale, Arizona.
Ms. Liscomb was discussing her love of sewing when Claudette gave her an idea: why not start a club where others who shared an interest in needlecraft could work on their projects together?
After all, there was a needlework group at Vi at Grayhawk which did just that—it was a popular way for residents to come together and share their common interests. It sounded like a promising idea. And Ms. Liscomb already knew of at least one other member who would be interested: her neighbor at TidePointe, Sheila Gefen.
"It was neat," Mrs. Gefen says of hearing Ms. Liscomb express interest in such a club, "because a year ago I had been thinking about starting a group like this after encountering one of my neighbors who belonged to a knitting group at her church."
Together, Ms. Liscomb and Mrs. Gefen circulated their ideas amongst friends and neighbors. On the first day the club met, several women attended, and the Darn, Yarn, Needles & Thread group was born.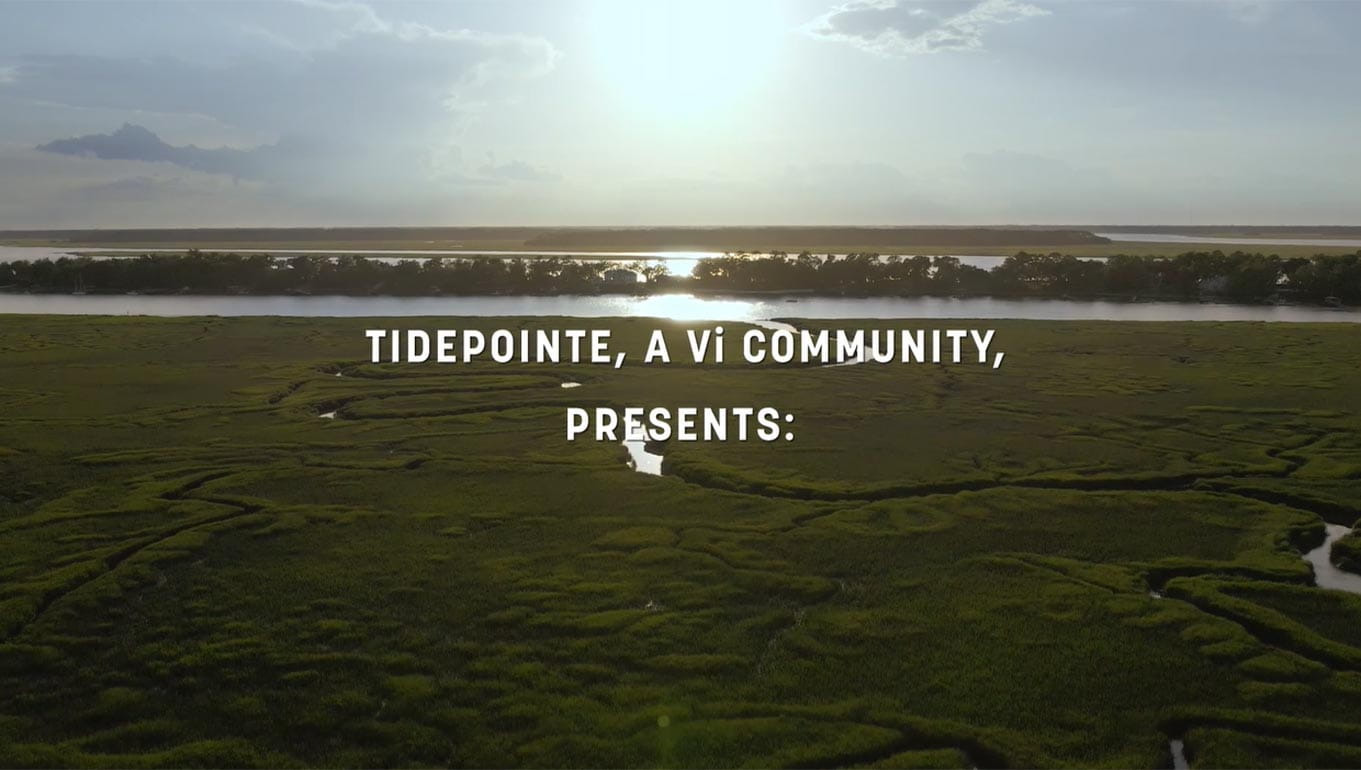 "Some are knitting, some are doing needlepoint. One does beautiful knit bags that are then felted… some of them are designing their own needlepoint screens and then executing them. There are a couple of knitters in the group, and they're very generous in sharing their skills."
Through it all, members are known for graciously supporting and encouraging each other's work.
Never stop exploring
Above all else, members of the Darn, Yarn, Needles & Thread group are dedicated to continuing to learn and explore their craft.
Recently, for example, Ms. Liscomb, who is a member of the local Palmetto Quilt Guild, organized an outing to the Guild's biannual quilting show for the Darn, Yarn, Needles & Thread group. The Darn Yarn members who attended the show found inspiration, connected with new artists, and enjoyed a day out on the town.
After the show, members of the Darn, Yarn, Needles & Thread group returned to Vi to put on their own exhibition, featuring work created by members of the group. From showcasing intricately embroidered tablecloths to playful children's quilts to needlepoint pillows and head-to-toe designed outfits, the exhibition is designed to showcase the group's impressive artistic achievements.
"I was just blown away with the fact that we could actually pull all these materials together in order to put on an exhibit," Ms. Liscomb says. "And there's been a very enthusiastic response to it."
A close-knit group (pun intended)
With membership now numbering 15 and growing, Ms. Liscomb and Mrs. Gefen encourage even more TidePointe members to join the Darn, Yarn, Needles & Thread group.
And though the group is composed of all women today, the founders are holding out hope that Darn Yarn might one day be co-ed: "Any Rosey Griers out there?" Mrs. Gefen asks playfully, referencing the famed, former NFL player known for his expertise in needlepoint and knitting.
Regardless of how Darn, Yarn, Needles and Thread grows, Ms. Liscomb and Mrs. Gefen look forward to upcoming meetings as opportunities to get to know even more of their fellow residents.
"People have shared a great deal about their personal lives," Mrs. Gefen notes of the close-knit group. "It amazed me how fast this group came together, which I think is fabulous. That's what it's all about."
Our residents fill their days with fun and lifelong learning. See what else is happening here.