Tony Galvan, AVP of Living Well at Vi, joins ICAA task force to help lead senior living industry transformation after COVID-19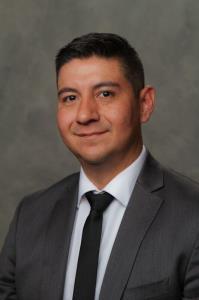 Chicago (June 5, 2020) – Vi, North America's premier developer, owner and operator of high-end continuing care retirement communities, announced today that Tony Galvan, Associate Vice President of Living Well, has been invited to join the International Council on Active Aging's COVID-19 Senior Living Task Force. Galvan joins more than 160 industry executives who will provide guidance for the senior living industry in North America as communities prepare to emerge from a period of quarantine and plan for a new post-COVID era.
A seasoned professional with deep experience in the senior living industry, Galvan was approached by ICAA to provide his singular perspective and unique expertise on wellness within the senior living space.
"These have been trying times for our world, our country and our industry, and I am honored to be asked to join ICAA's COVID-19 Senior Living Task Force," said Galvan. "In the midst of this pandemic, I have been impressed with how quickly organizations such as Vi focused not only on health and safety, but also on resident engagement. As the world gradually re-opens, the senior living industry will have an opportunity to instill trust in current residents, potential residents, their families and our own employees. I believe we can rise to the occasion."
The ICAA COVID-19 Senior Living Task Force will comprise representatives from for-profit, not-for-profit, and affordable housing organizations representing active-adult and independent living, continuing care retirement and life plan communities, assisted living, long-term care, skilled nursing, and rehabilitation. Participating industry associations will include LeadingAge, American Senior Housing Association (ASHA), Argentum, American Medical Directors Association (AMDA), Pioneer Network, National Council on Aging (NCOA), The National Association Directors of Nursing Administration in Long-Term Care (NADONA), and the American Society on Aging (ASA), among others.
"The health, wellness and quality of life of our residents and staff are paramount as we chart a path forward in the midst of uncertainty," said ICAA founder and CEO Colin Milner, who conceived the initiative. "The Task Force will generate and provide ideas, tactics, strategies and messaging suggestions that organizations can consider as they begin to plan for a new post-COVID era."
Milner will co-chair the task force with Richard H. Carmona, MD, MPH, FACS, 17th US Surgeon General, Chief of Health Innovations, Canyon Ranch, and psychologist/gerontologist Ken Dychtwald, PhD, best-selling author, founder and CEO of Age Wave.
Galvan, who recently joined Vi, is charged with leading the company's Living Well initiative, cultivating holistic wellness for residents in mind, body and spirit. With 10 communities located in some of the most desirable neighborhoods in the country from Florida to California, Vi also offers five-star dining, modern design, lifestyle enhancing amenities, and an array of programming and events for residents throughout the continuum of care.
Headquartered in Chicago, Illinois, Vi is dedicated to providing quality environments, services and programs that enrich the lives of older adults. To learn more about Vi, visit www.viliving.com.
###
About Vi
Headquartered in Chicago, Illinois, Vi operates 10 continuing care retirement communities (CCRCs) across the United States. With more than 30 years of experience as the owner and operator of residential communities for older adults, Vi continues to work toward providing quality environments, services and programs to enrich the lives of those they serve. In 2019, Vi was recognized by Great Place to Work and Fortune as one of the Best Workplaces for Aging Services and was ranked as one of Glassdoor's "Top 100 Best Places to Work".
Media Contact
Murphy O'Brien Public Relations
310-586-7180
vi@murphyobrien.com