Webinar: COVID-19 Vaccine Myths & Facts
The Vi team has been working hard to help our residents stay healthy and informed throughout the COVID pandemic — including on-site vaccine clinics for residents and staff at all of our locations.
Beyond our communities, the effort to get America's seniors vaccinated is ongoing — and understandably, people have a lot of questions! That's why we're inviting you to join us for a free educational presentation.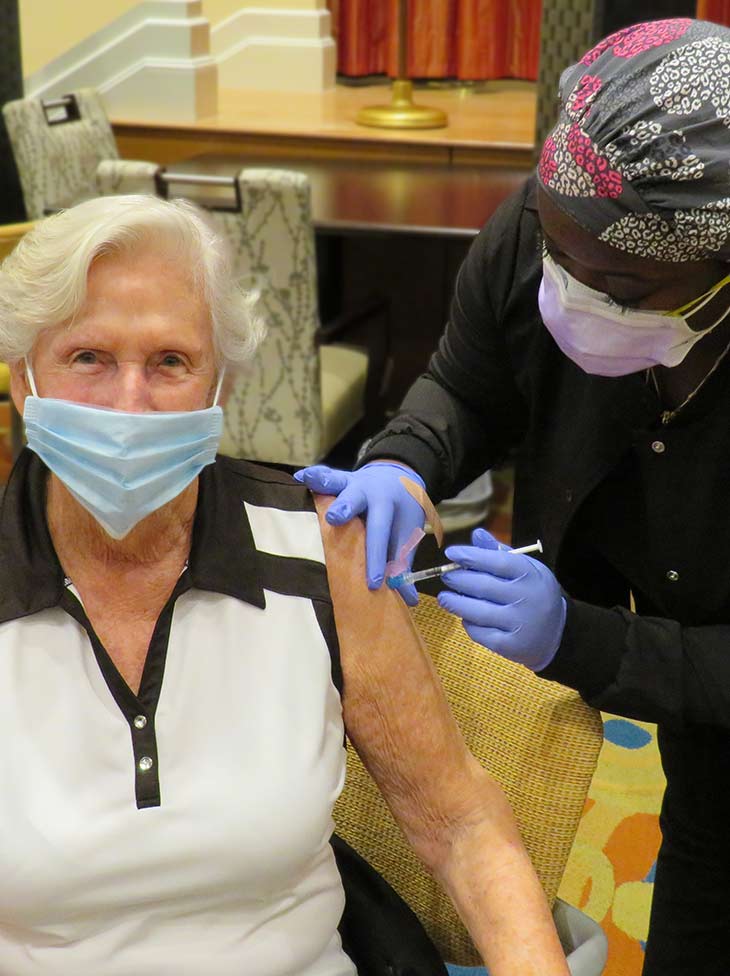 Webinar: COVID-19 Vaccine Myths and Facts
Wednesday, March 3 at 12 PM (CST)
---
This exclusive Zoom event will feature guest expert Dr. Steven Singer, Co-Director of Georgetown University's graduate program in Global Infectious Disease (GLID).
The presentation will take a deep dive into COVID-19 vaccine myths, as well as the scientific facts you need to stay healthy and informed, including:
The safety of the COVID-19 vaccine for seniors
The differences between the currently available vaccines
There will also be a live, moderated Q&A afterward.
The presentation will be moderated by Vi AVP of Sales Joe Chambers. Melissa Evraets, Vi's VP of Resident Care and Chief Nursing Officer, will be on hand to provide insight about Vi's COVID-19 and vaccine response during the Q&A.
We hope you can join us for this important educational event at 12 p.m. (CST) on Wednesday, March 3.
About Dr. Steven Singer
Steven Singer is a Professor of Biology at Georgetown University, and also, a Professor of Microbiology and Immunology at Georgetown University Medical Center.
A Georgetown faculty member since 1999, Dr. Singer serves as Director of the undergraduate major in Biology of Global Health and Co-Director of the master of science program in Global Infectious Disease (GLID). He is a member of the Global Health Initiative faculty committee.
Dr. Singer is the Principle Investigator of The Singer Lab at Georgetown University. The lab focuses on immune responses to intestinal parasitic infection and teaches classes on immunology, infectious disease, and global health. The Singer Lab has been continuously supported by grants from the National Institutes of Health (NIH) for over 20 years.
He is also Deputy Editor for the journal PLOS Neglected Tropical Diseases and a member of the editorial board for the American Society for Microbiology's journal, Infection & Immunity®.
Dr. Singer was a molecular biology major as an undergraduate at Princeton University and earned a PhD in microbiology and immunology from Stanford University, studying immunology and juvenile diabetes.