And the Envelope Please…
Celebrating Vi's Heart of Vi Award Winners
Vi's Service Recognition Program has been engaging employees and residents in recognizing exceptional performance. The recognition pillars of customer service, quality and efficiency, teamwork and leadership exemplify Vi's core values of respect, integrity, compassion and excellence. Over the last year, we have received hundreds of nominations from employees and residents alike.
---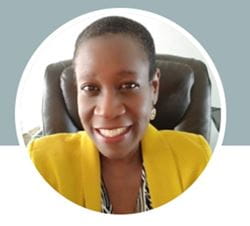 Carol Shaw-Burns, Corporate Director Resident Services

Carol has worked for the corporate office Resident Care team for five years. This past year was an extremely challenging one, and she played an integral role in supporting both her corporate office and field colleagues. Carol received three separate service recognition nominations throughout 2020. Along with her normal day-to-day responsibilities, she assisted the HR team with nurse recruitment efforts, assisted with the COVID-19 community testing initiative and was the "mass test tracking guru." Carol kept a close eye on testing dates, community test venues and population test results while also following up with communities to retrieve missing information as needed. During the midst of the pandemic, Carol also hosted and facilitated multiple virtual lunch-and-learn sessions to help her fellow colleagues vent in a safe environment about the pandemic challenges as well as the ongoing social unrest. Thank you, Carol! You truly "do it all"!