And the Envelope Please…
Celebrating Vi's Heart of Vi Award Winners
Vi's Service Recognition Program has been engaging employees and residents in recognizing exceptional performance. The recognition pillars of customer service, quality and efficiency, teamwork and leadership exemplify Vi's core values of respect, integrity, compassion and excellence. Over the last year, we have received hundreds of nominations from employees and residents alike.
---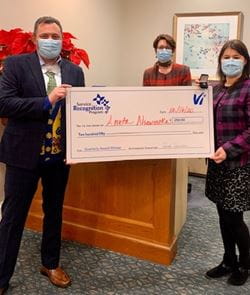 Aneta Niewinska, Sales Assistant

Aneta joined the Vi at The Glen Sales team in 2011. During the start of the pandemic, the team was not able to perform their usual duties and had to think outside the box. Aneta took the lead and collaborated with different departments to spearhead a new grocery-shopping program for residents. She worked tirelessly, developing the grocery list, tabulating the orders, picking up the food from the kitchen and fielding calls from residents when the orders were incorrect. Aneta also created a beautiful monthly newsletter to email to prospective residents. The newsletter highlighted how residents are still finding joy despite living through a pandemic. When the Sales department had to look for alternative ways to reach prospects, Aneta researched different facets of communication and learned how to distribute email blasts via different platforms. The team was then able to continue reaching out to prospects and even achieved move-ins each month. Aneta is a hardworking yet humble colleague, and the community is extremely lucky to have her.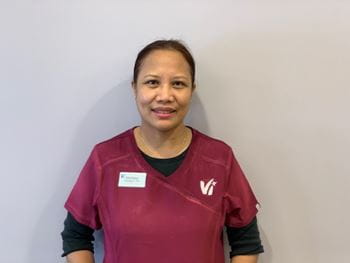 Marissa Salvaleon, RN

Marissa has worked as a registered nurse at Vi at The Glen since 2017. She is known for her calm, caring demeanor and displays a genuine interest in the residents' daily lives. As a member of the Skilled Nursing team, she provides comfort and solace to residents while also educating them about how to thrive when they are well enough to return to their home in IL or AL. Marissa has received multiple accolades expressing gratitude and thanks for the special care she has given. In early March 2020, Marissa was approached to work in the COVID-19 unit at the community. Despite the unknowns and concerns of her fellow colleagues, Marissa dove right in without hesitation. She not only agreed to work there when the unit first opened but has continued to work tirelessly for the past 10-plus months the unit has been open. Marissa has displayed what it is to lead by example.