And the Envelope Please…
Celebrating Vi's Heart of Vi Award Winners
Vi's Service Recognition Program has been engaging employees and residents in recognizing exceptional performance. The recognition pillars of customer service, quality and efficiency, teamwork and leadership exemplify Vi's core values of respect, integrity, compassion and excellence. Over the last year, we have received hundreds of nominations from employees and residents alike.
---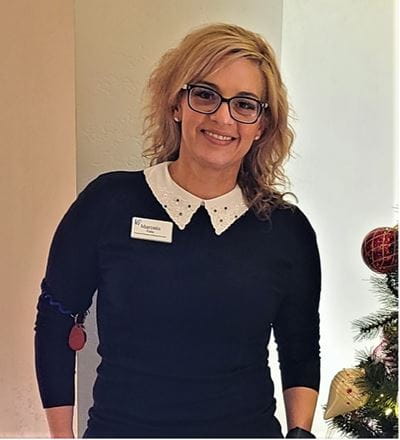 Marcela Felix, Assistant Director of Dining Services

Marcela joined the Vi at Grayhawk team sixteen years ago. During this past year, she has proven to be a very adaptable and capable manager during rapidly changing circumstances. At the beginning of the COVID-19 pandemic, her valuable input about switching to the delivery of three meals per day was invaluable. Marcela's insight into processes and resident needs allowed team members to create a very efficient assembly line, menu format and delivery procedure within a week. She has taken the lead in ensuring the safety of the Dining team through social distancing measures, ensuring that PPE standards and sanitation are a priority for all. She has also assisted with the inventory and maintaining of a steady supply of disposable packaging and bottled beverages for to-go orders. Marcela prioritizes the needs of residents and is always trying to find ways to assist them with dietary issues and special requests. She is an asset with ensuring meal quality, portion control and presentation are maintained, even though we are providing meals in disposables. Marcela has assisted with menu creation and payroll for the Culinary team and utilizes her knowledge of both staff and residents to ensure the satisfaction of both. Her positive energy motivates the Dining and Culinary team, and she is always coming up with ways to engage the residents with "waves," added "goodies" in meal bags or birthday gifts. Marcela is a true example of leadership and motivation to all.