And the Envelope Please…
Celebrating Vi's Heart of Vi Award Winners
Vi's Service Recognition Program has been engaging employees and residents in recognizing exceptional performance. The recognition pillars of customer service, quality and efficiency, teamwork and leadership exemplify Vi's core values of respect, integrity, compassion and excellence. Over the last year, we have received hundreds of nominations from employees and residents alike.
---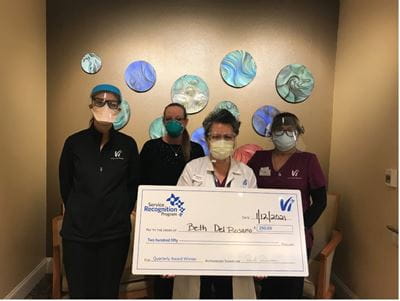 Beth Del Rosario, LPN/LVN

Beth has been a wonderful asset to the Vi at La Jolla Village Wellness team for almost fourteen years. During the COVID-19 pandemic, she not only assisted with testing clinics, but also took on several additional shifts and responsibilities. She provided compassion and support to residents in numerous ways during a challenging year. Beth is a caring, compassionate and highly skilled nurse. As a true team player, she embodies empathy and always lends a helping hand to all.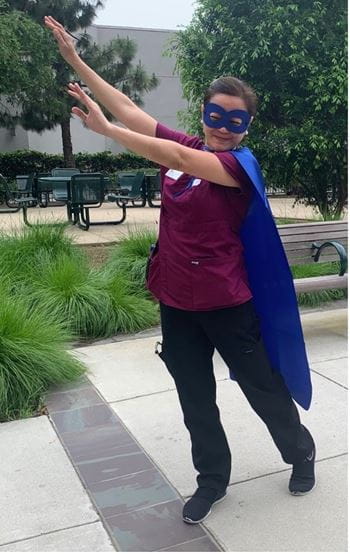 Claudette Sergio, RN

Even though Claudette has only been at Vi at La Jolla Village since 2019, she has accomplished a lot in short time. When she won the community's first-quarter service recognition award, she was an LVN. Since then, she has graduated with her RN and has continued to impress residents and colleagues with her positive attitude and compassion. Claudette always acts in the best interest of others and has impeccable communication skills, is humble and demonstrates genuine care for people.