And the Envelope Please…
Celebrating Vi's Heart of Vi Award Winners
Vi's Service Recognition Program has been engaging employees and residents in recognizing exceptional performance. The recognition pillars of customer service, quality and efficiency, teamwork and leadership exemplify Vi's core values of respect, integrity, compassion and excellence. Over the last year, we have received hundreds of nominations from employees and residents alike.
---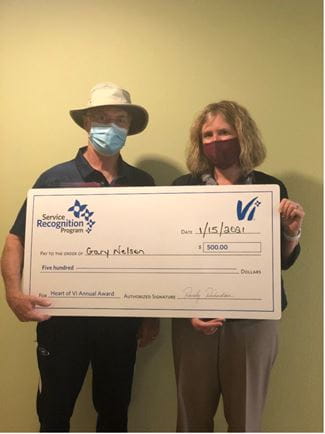 Gary Nelson, Driver

During his five-year tenure at Vi at Lakeside Village, Gary has always demonstrated admirable leadership qualities. He has gone above and beyond during this challenging year by not only driving, but also screening and assisting in the fitness center so that the gym and pool could be kept open to residents. Gary kept track of the reservations for the fitness center and pool in addition to cleaning the equipment and pool area after each use. The residents look forward to exercising in the gym because of Gary. They are complimentary of the way he assists with their fitness regimes, as well as his fun, outgoing personality. Gary has proven that a smile can make all the difference. He greets everyone by name and welcomes them to the community. Thank you for your kindness and light, Gary.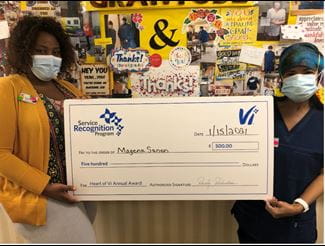 Magena Sanon, RN

Throughout her fourteen years at Vi at Lakeside Village, Magena has ensured both that the residents are safe and taken care of and that operations in the Care Center meet all regulatory standards. She demonstrates respect, compassion, excellence and integrity daily. Recently, Magena temporarily filled in for the ADON role, and she took on the role and extra responsibilities flawlessly. She is a true asset and a team player.