And the Envelope Please…
Celebrating Vi's Heart of Vi Award Winners
Vi's Service Recognition Program has been engaging employees and residents in recognizing exceptional performance. The recognition pillars of customer service, quality and efficiency, teamwork and leadership exemplify Vi's core values of respect, integrity, compassion and excellence. Over the last year, we have received hundreds of nominations from employees and residents alike.
---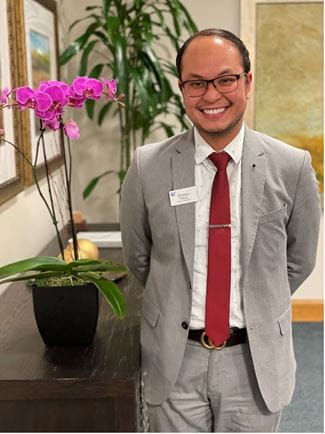 Enrico Galvez, Sales Counselor

Enrico joined the Vi at Palo Alto Sales team in 2008. During the COVID-19 pandemic, he took on many additional responsibilities. Enrico worked as the solo sales counselor for four months while the director of sales role was vacant. He handled all sales closings and securing of deposits and obtained qualification information for new residents. Enrico successfully ended 2020 with 23 of our 29 closings during a pandemic. In addition, he is a pleasure to work with and is always willing to provide additional assistance. Enrico is great with the residents and sales prospects, and he is always a willing participant in community activities and events.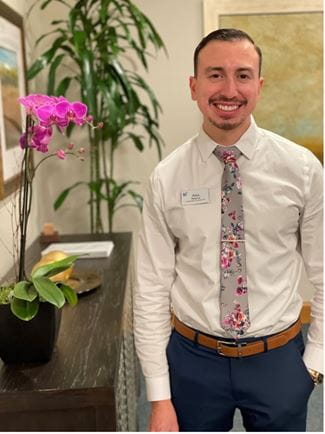 Alex Magana, Admissions Coordinator

Alex joined the Vi at Palo Alto team just over a year ago. He is a flexible, adaptable team member and supports all departments in the Care Center. Alex displays enthusiasm to help his colleagues and always goes above and beyond his assigned duties. Throughout the COVID-19 pandemic, he has played a major role with tracking the community testing and vaccinations for over 100 Care Center team members. Alex also assists with coding invoices and helps with technology challenges. He always maintains a positive attitude, and his ambition is an asset to the community.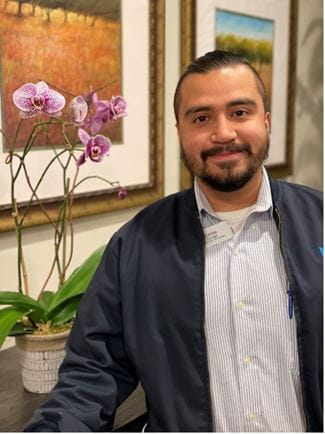 Ernie Zuniga, Maintenance Technician

After almost nine years at Vi at Palo Alto, Ernie took on a vital role in the Engineering department: running the apartment turnover program for new resident move-ins. In addition to the usual hands-on work expected in this role, he is also responsible for the scheduling and oversight of the outside contractors needed, including painters, carpet installers and our window treatment vendor. Ernie also orders the appliances and finishing materials. He collaborates with the Housekeeping and Sales teams while attending weekly Sales team meetings. Ernie's growth this past year has been positively astonishing. Not only has his technical ability grown by leaps and bounds, he is also learning logistics and coordination skills, vendor relations and time management. He has impressed all with his desire to learn and his enthusiasm in his new role. Despite the obstacles presented by the COVID-19 pandemic, apartment turnovers have been running full throttle, and the maintenance team has been busier than ever with apartments being returned and new commencements. Ernie's work has been a key ingredient to meeting this challenge, and he does it all with a fantastic attitude and a smile on his face.