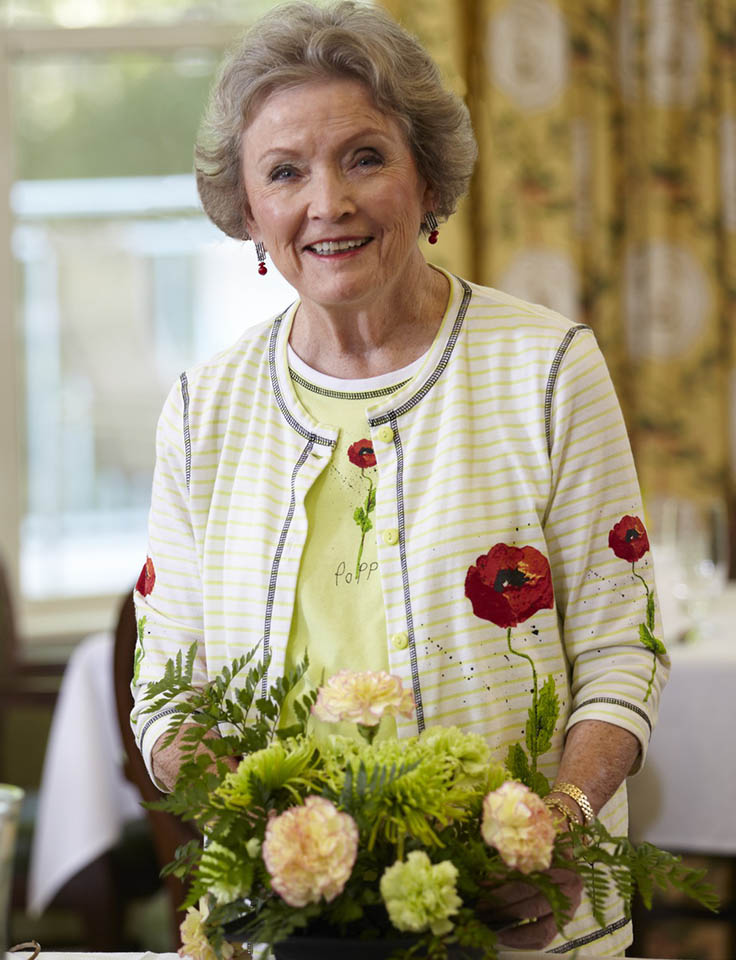 An introduction to senior living
"Senior living" may seem like a simple phrase, but there's a whole world of options out there as you embark on the next phase of your retirement.
The senior living landscape has three main categories: aging in place at home, rental communities, and Life Plan Communities like Vi.
How you decide which is right for you will depend on a wide variety of factors, from location and cost to lifestyle programming and amenities. You'll also want to consider the cost and availability of care, should you need it in the future.
If you're feeling like there's a lot of information to digest and consider, you're right! But we hope this page is a helpful starting point.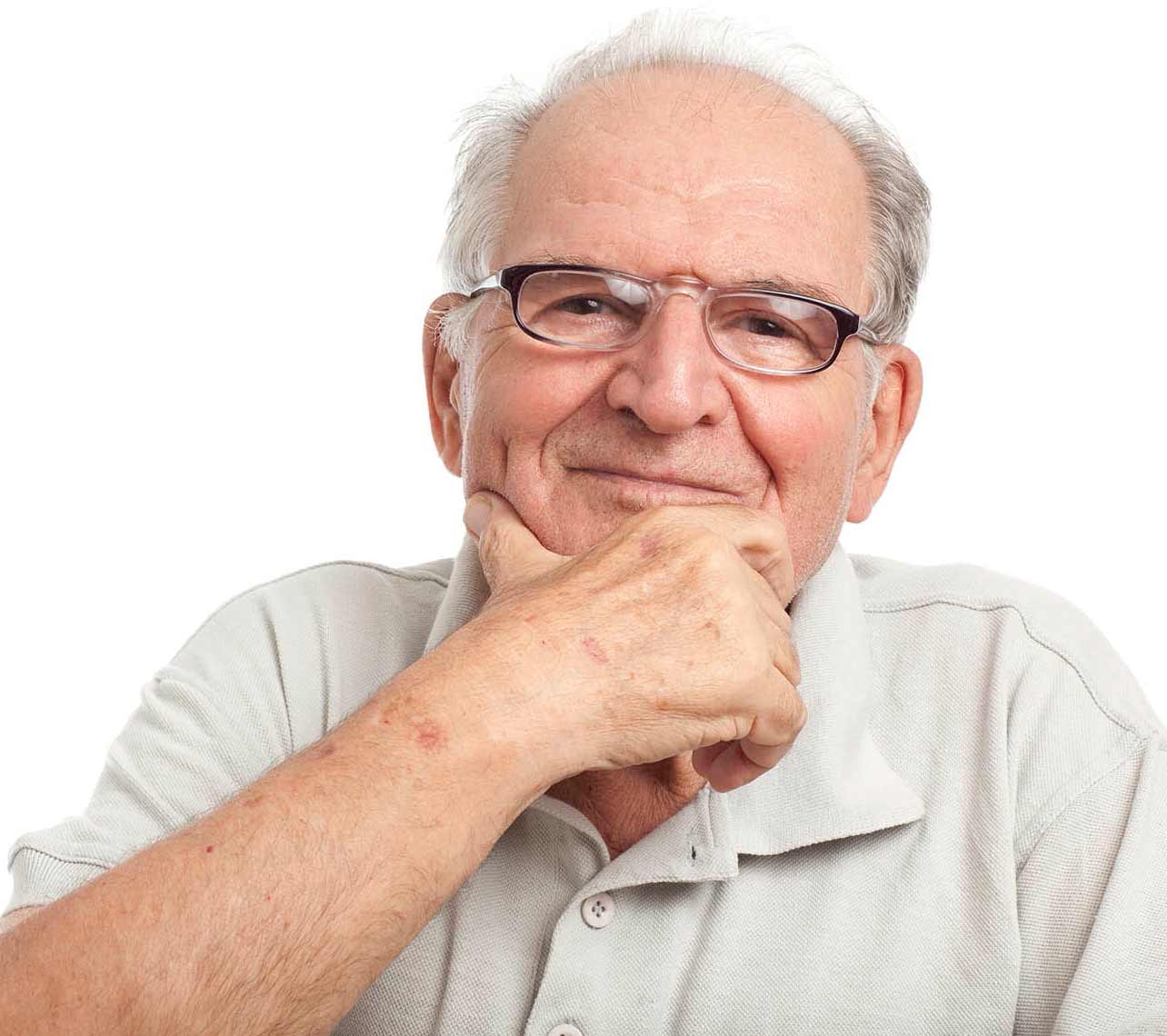 LIFE PLAN COMMUNITIES 101
Live for today — with a plan for tomorrow
---
Also known as Continuing Care Retirement Communities (or CCRCs), Life Plan Communities are a type of senior living that offer inclusive services and amenities to let seniors enjoy retirement on their terms, while having a plan in place for future care, should they need it.

Glad to be connected!
There's a lot to consider when embarking on the next phase of retirement—and contacting us is a big step. (Well done!)

We'll be in touch soon to share expert insights and resident perspectives that we hope are helpful, and one of our team members will also be reaching out to answer any questions you may have.
WHY Vi?
How we're redefining senior living
---
Vi is more than a place to spend the next phase of your retirement. It's a welcoming home infused with what you need to not just age but age well. Here's how we do it.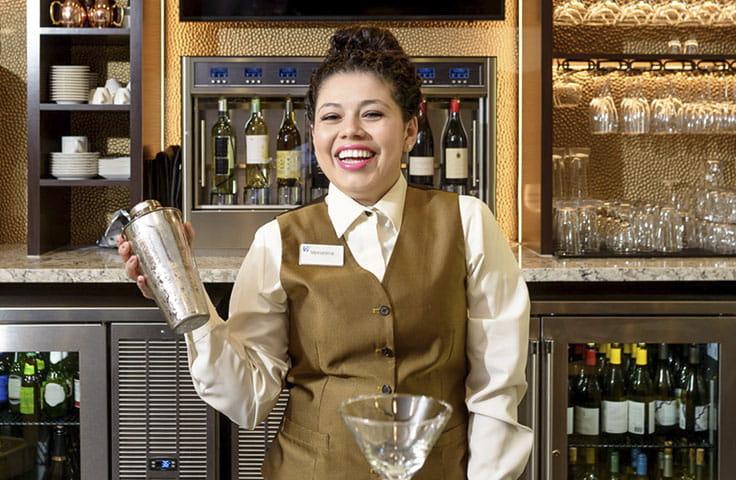 A commitment to the highest standards.
Our residents are everything and deserve the best in senior living.

Vi's roots are in hospitality, and it shows: White-glove service and world-class amenities come standard, along with beautifully appointed homes, gourmet restaurants, top-quality wellness programs, professional and compassionate care, and more.

We're grounded by our commitment to operational excellence, with a thoughtful approach to service, care, and support that conforms to the changing needs of our residents—and the world around them.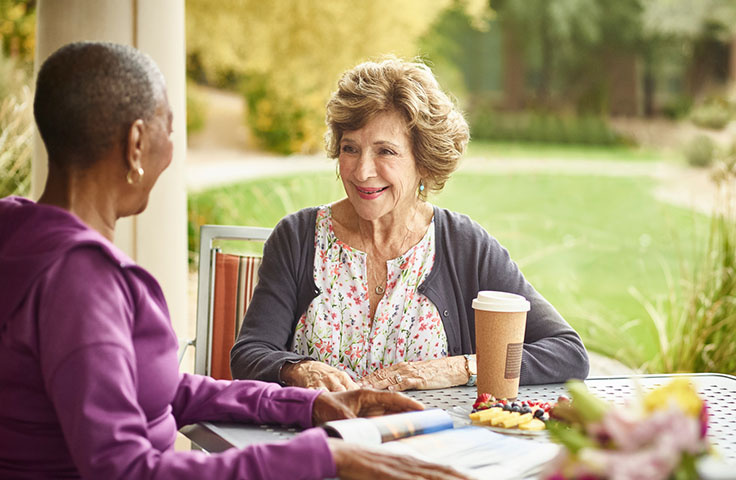 Simply put, Vi is home.

From our spacious private homes to our tasteful common areas, our residents have all the spaces they need for gathering and entertaining, celebrating special moments or just finding a moment of quiet. When you move to Vi, you'll meet new friends who continue to lead remarkable lives in their retirement — and have the ability to stay connected to the most important people in your life.

Our staff members are part of our community, too: No matter their role, they're dedicated to going the extra mile to make Vi feel like home for each resident.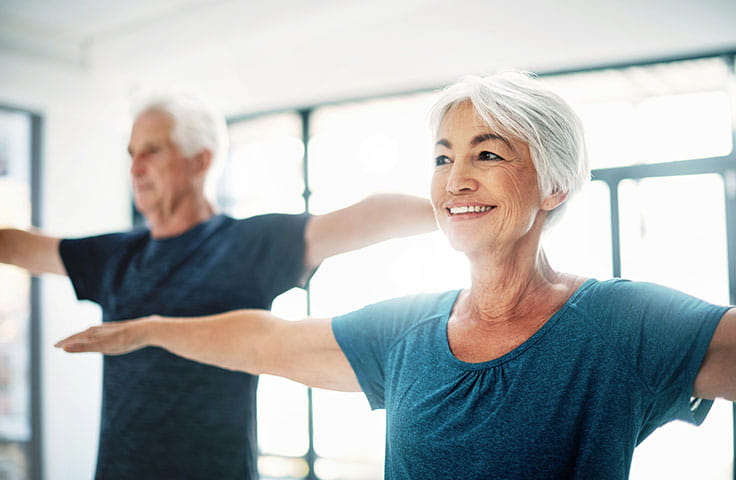 A philosophy of wellness.
We believe wellness begins the moment you walk through our doors.
Living Well
, our holistic approach to wellness, is a thread that runs through everything we do. It includes a wide range of programs and activities designed to foster wellness in mind, body and spirit — as well as a comprehensive approach to expert health care tailored to our residents' evolving needs.
We're dedicated to making our residents' lives better by continually offering opportunities to engage in new and old passions — and live every day as fully and as richly as possible.
RESOURCES
Articles, infographics and more to guide your journey
---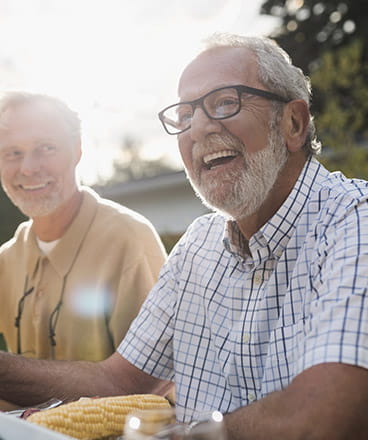 Tackling the big questions — and getting into the details
While some people like to connect with the sales team immediately for answers to their questions, others prefer to educate themselves at their own pace. If you're one of those people, Vi has written a series of articles just for you.

Check out our Resources section, where you'll find comprehensive information from Vi on finances, downsizing, caregiving, your senior living must-haves list, how to deal with information overload and more.