What can we do for you today?
Many basic services — from housekeeping and landscaping to scheduled transportation — are covered at TidePointe. We handle the heavy lifting so our members can focus on enjoying their retirement.
Lawn care and landscaping
TidePointe's grounds crew meticulously maintains our outdoor spaces, including coastal plantings that thrive throughout our community.
Housekeeping
Your list of chores just got a little shorter: weekly housekeeping and laundry service for your personal linens is included for members.
Concierge services
Our concierge desk is staffed from 7 a.m. to 9 p.m. to answer members' questions and offer a friendly welcome to everyone who walks through our doors.
Covered parking
Your car is always nearby and protected in our covered parking — which means you're never far from all that Hilton Head Island has to offer.
Scheduled transportation
Need a lift to the grocery store or doctor's appointment? Schedule transportation to take care of your nearby errands, no driving needed!
Building maintenance
Our maintenance staff keeps common areas and building exteriors in top condition, so you can enjoy your days without the ongoing chores of home ownership.
Priority-access care and rehabilitation
At Broad Creek Care Center, we help you remain active and feel independent for as long as possible — and provide access to top-quality care if you need it down the road.
Ready to learn more? We're here to answer your questions and get you the information you need.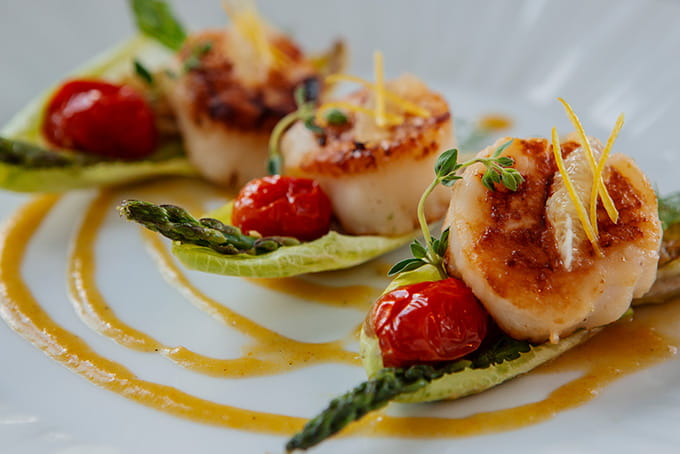 Cuisine for every taste
---
Sit down for a filling meal or snag a snack on the go — TidePointe has restaurant offerings no matter your meal preference.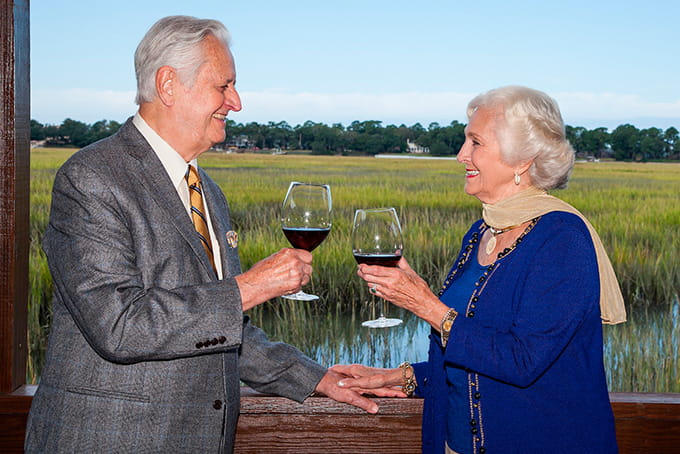 Luxury amenities
---
Resort-quality touches, including access to the coveted Sea Pines Resort, make everyday life at TidePointe feel just a little more special.